Luxury watches are a symbol of class, style and elegance. They are not just a timekeeping device, but they are also a statement of wealth and prestige. From Patek Philippe to Omega, the world of luxury watches is a booming industry worth billions of dollars. Let's take a deeper look at some of the most prominent names in the luxury watch market, their unique qualities, functionalities and brand reputation.
Patek Philippe
Founded in 1851, Patek Philippe is known for their iconic designs that showcase unique functionalities, while still upholding classic style. The brand has a sense of class that cannot be matched by other brands in the high-end watch market. Patek Philippe offers watches that are considered to be top of the line; they are also considered unique due to their technological advancements that allow for precision timekeeping. The brand has been a favorite among royalties, celebrities, and other influential personalities throughout history. A Patek Philippe timepiece can cost anywhere from $15,000 to a million dollars, making it one of the most expensive watch brands in the market.
Omega
With a reputation for excellence in the luxury watch market, Omega has come a long way since it was established in 1848. It is not only the brand of choice for secret agent, James Bond, but it has also been used to keep track of time in the Olympic Games since 1932, and even accompanied astronauts during the first moon landing in 1969. Omega watches come in a variety of styles and functions, making the brand diverse, but despite that, the brand manages to maintain a luxurious reputation. Omega watches are priced between $1,000 to $700,000. Worn by prestigious personalities such as Prince William, John F. Kennedy, Elvis Presley, George Clooney, and Steve Carell, Omega timepieces remain a top choice for watch enthusiasts worldwide.
Breitling
Inspired by aviation, Breitling's timepieces are known for their high performance and dependability. The brand was founded in 1884, and since then, it has been recognized for its functionality, making it popular among firefighters and astronauts. Its watches are created and designed by certified chronographs, which is why they feature automatic winding mechanisms that are both efficient and reliable. Timepieces from Breitling range in price from $3,000 to $280,000 and are regarded as a symbol of dependability, style and elegance. Among the famous wearers of the brand are John Travolta and David Beckham.
Rolex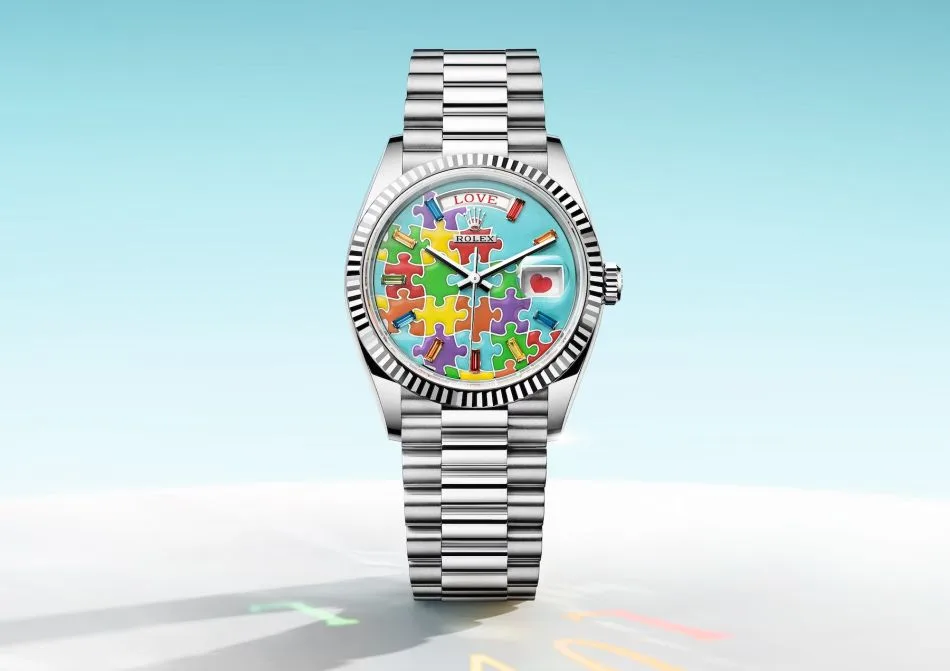 Known as the most recognized brand in the luxury watch market, Rolex is a symbol of true luxury and prestige. The brand has maintained its position as the leader in the market, despite the influx of new competitors. Rolex timepieces hold their value and can be resold at a very high price, making them a valuable asset. Rolex watches are made by hand, making them a status symbol among the wealthy. Rolex is also the largest single luxury brand capable of making over 2,000 watches per day, making it a globally recognized name. Rolex prices range from $5,000 to $650,000, and it has been worn by famous personalities such as Justin Timberlake, Mark Wahlberg, Orlando Bloom, David Beckham, and Kanye West.
Bremont
Established in 2002, Bremont is a British luxury watch brand that attained prominence quickly with its signature pilot watches. Although the brand is relatively modern compared to its competitors, it has a lot to offer. Bremont is known for its style and functionality, and its timepieces are aircraft themed and mechanically focused. Famous personalities like Tom Cruise, Gordon Ramsay, and Bear Grylls are among its clientele, which only adds to the brand's great reputation. Bremont was founded in 1875 by Jules Louis Oremar and Edward August Piguet and produces thousands of prestigious timepieces every year.
In conclusion, luxury watches are a symbol of wealth and prestige. From Patek Philippe to Bremont, these brands have a unique reputation and are highly coveted among the wealthy. Functionality, style and elegance are the core tenets of these brands, and they have maintained their position in the market through sheer craftsmanship and dedication to the art of timekeeping. These watches are not just timekeeping devices; they are also a statement of status and an investment that may appreciate over time.