The luxury watch brand Audemars Piguet is today one of the most coveted brands by lovers and collectors of fine watches.. Rich in its history, this watchmaking factory, founded in 1875 in the heart of the Swiss Jura and still managed by the families of its founders, offers sports, classic or even jewelery watches for men and women of exceptional quality.

Backed by various world firsts such as the repeater movement, the smallest pocket caliber or the first watch with a perpetual calendar, the Audemars Piguet brand is particularly renowned for its "Royal Oak" modelconsidered the first high-end sports watch in steel and which today has become legendary…
The watch brand Audemars Piguet offers luxury watches in a particularly high price segment, watches with prices mostly above 20,000 euros. Discover below some of the brand's collections and some of the most popular models…
Audemars Piguet Royal Oak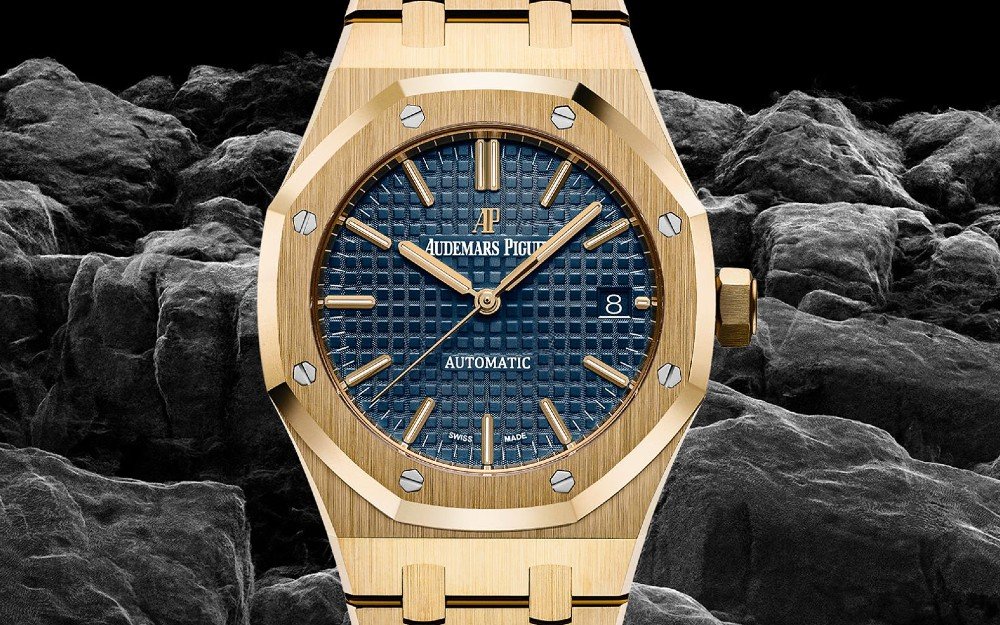 The Royal Oak is undoubtedly the emblematic watch of the Swiss brand Audemars Piguet.a model designed by Gérald Genta who sketched the model in a single night, drawing inspiration from a diver who wore an old diving helmet riveted to the rest of his suit by several screws. The legend was born, a steel watch, an octagonal bezel, eight hexagonal screws, a sport chic luxury watch without equal. Presented in 1972, this luxury watch in steel breaks the codes of the time, steel then being elevated to the rank of precious metal. Named after British Royal Navy warships, this watch features an octagonal safe-like bezel that has become a hallmark of Royal Oak watches.
New Royal Oak price: 18,000 to over 150,000 euros.
Second-hand Royal Oak price: From 5,000 to 10,000 euros
CODE 11.59 by Audemars Piguet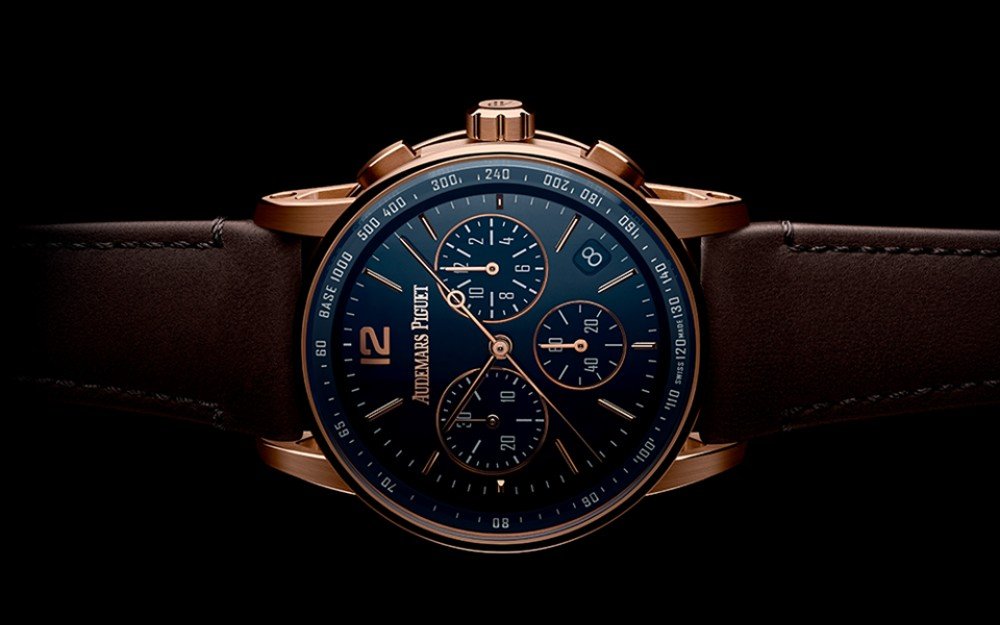 In 2019, the brand is launching the CODE 11.59 by Audemars Piguet, a new collection of luxury watches, round watches with an octagonal build, a subtle reminder of the history of the designs of the Manufacture in Le Brassus.. A collection with an enigmatic name, "CODE 11.59" C for Challenge, O for Own (possess), D for Dare (dare), E for Evolve (evolve) and 11.59 for a nod to history " It's the minute before the new page of the brand's history"
New Royal Oak price: 22,000 to more than 150,000 euros
Used Royal Oak price: –
Audemars Piguet Royal Oak Offshore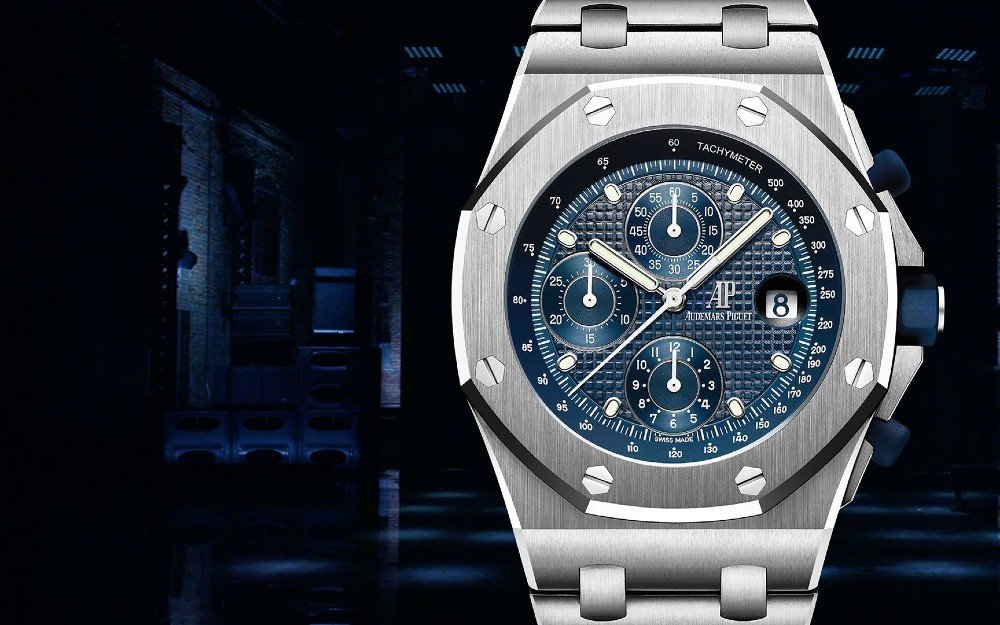 "Evolution" of the Royal Oak collection presented in 1972, the Royal Oak Offshore collection presented in 1993 is inspired by Royal Oak watches by bringing oversized proportions, high-tech materials (forged carbon, ceramic, etc.), components resistant to magnetic waves and exclusive Mega Tapestry pattern. Ever more sporty, virile and powerful attributes…
New Royal Oak Offshore price: 18,000 to more than 650,000 euros
Second-hand Royal Oak Offshore price: From 8,000 to 15,000 euros
Audemars Piguet Roayl Oak Automatic 34mm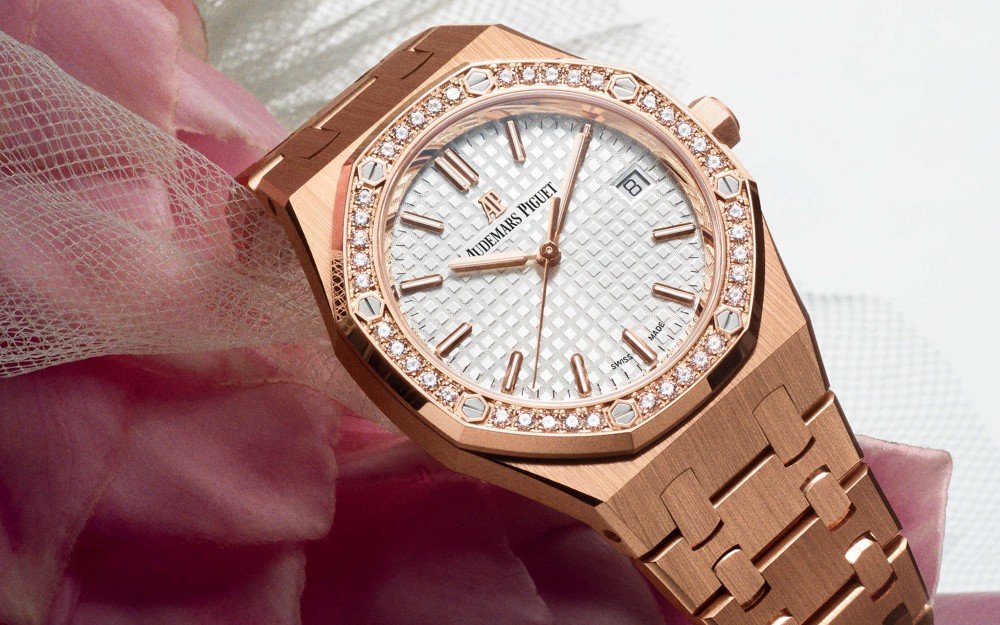 The Audemars Piguet manufacture presents in 2020 a 34 mm diameter version of its legendary Royal Oak, a watch that adapts to the thinnest wrists. This version in 18-carat pink gold with a bezel set with diamonds and a silver "Grande Tapisserie" dial. A women's watch that perfectly combines elegance and sportiness. Price: $44,500.
Audemars Piguet Royal Oak Concept Laptimer Michael Schumacher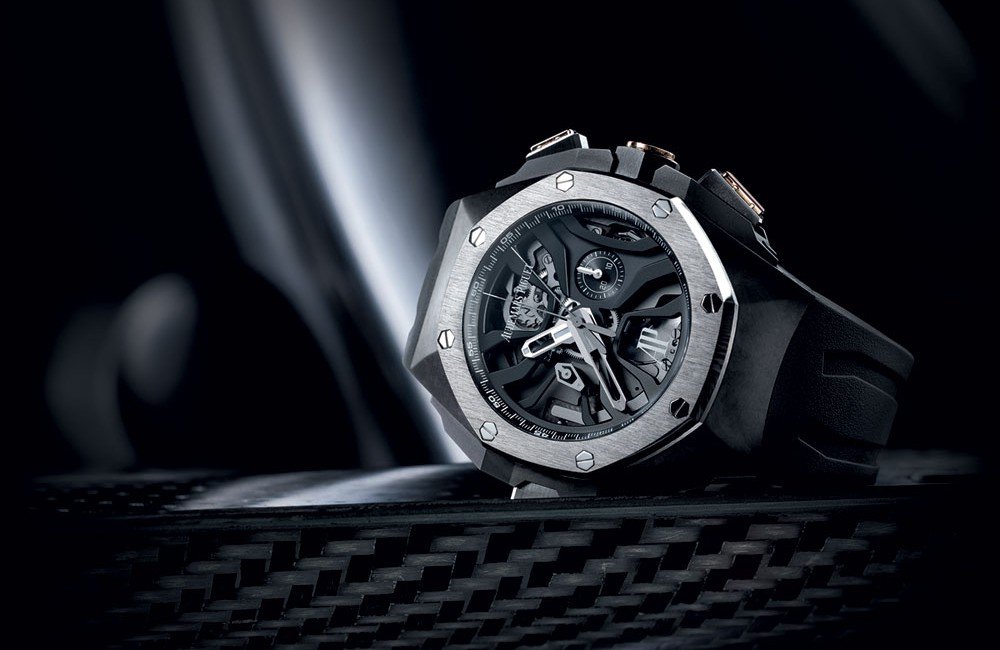 It was in 2015 that this Royal Oak Concept Laptimer Michael Schumacher was born, a watch resulting from the collaboration between the Swiss manufacture and the Formula 1 champion. ! A model in a limited edition of 221 copies (reference to the number of races finished in points by the racing driver) allowing, thanks to an unprecedented complication, to compare consecutive laps of the circuit! Price: 243,000 euros
Audemars Piguet Royal Oak Skeleton Perpetual Calendar
Audemars Piguet presents in 2019 a particularly successful model of its legendary Royal Oak, a watch presented here with perpetual calendar and skeleton dial allowing to admire the visible mechanism of the watch. A black ceramic model that gives even more character to this watch designed by Gérald Genta (also designer of the mythical Nautilus by Patek Philippe). Price: Nearly 120,000 euros
Audemars Piguet High Jewelery Sapphire Orb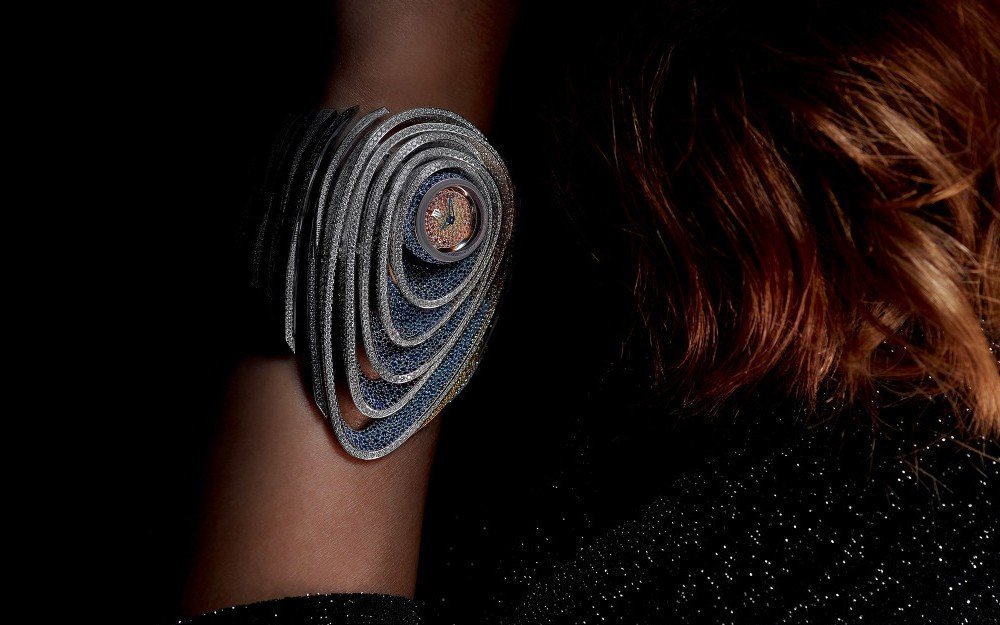 Comprising more than 12,000 rigorously chosen stones, the Audemars Piguet Haute Joaillerie Sapphire Orbe watch is an exceptional Haute Horlogerie creation inspired by the winter landscapes of the Vallée de Joux.. A unique piece of fine jewelry that required more than 1,000 hours of work that bears the name of the river that crosses Le Brassus, the place of origin of the manufacture. Price: nearly 900,000 euros.
Audemars Piguet [RE]MASTER01
Born in 2020, the Audemars Piguet [RE]MASTER01 reinterprets a military-inspired example from the 1940s, a chronograph today 40 mm in diameter with a champagne dial that takes us back to a completely different era where design standards were slightly different. A watch limited to only 500 pieces. Price: 53,900 euros.
Audemars Piguet Millennial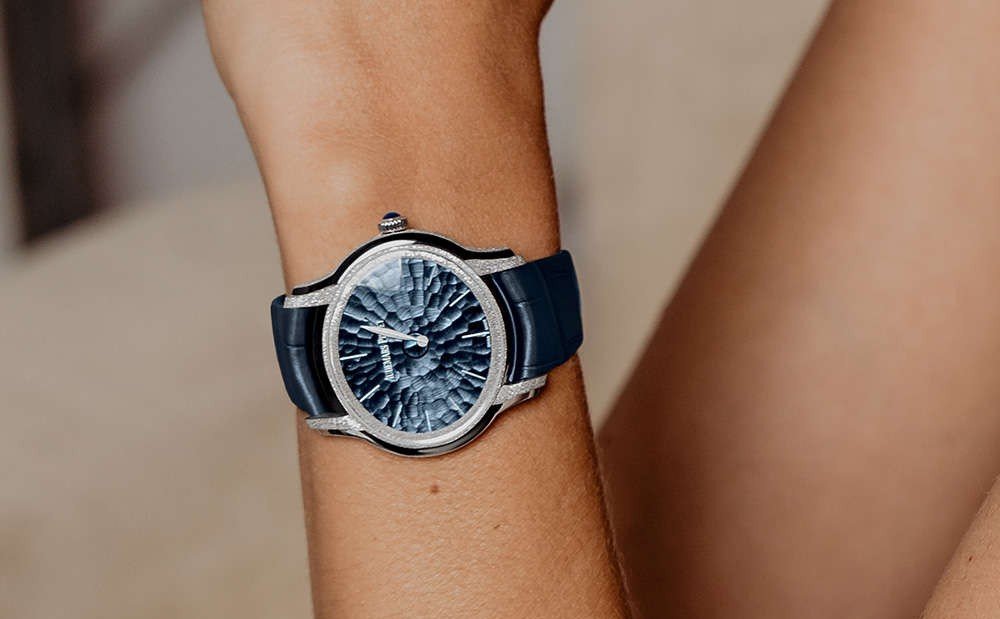 The Audemars Piguet Millenary collection is characterized by a particularly identifiable oval caseskeleton watches, tourbillon, minute repeater function, with an off-centre dial… A model presented in 1996 and awarded at the Grand Prix de l'Horlogerie de Genève in 2011, aimed at both men and women.
New Millenary price: 10,000 to more than 280,000 euros
Used Millenary price: From 4,000 to 10,000 euros
Audemars Piguet Concept Supersonnerie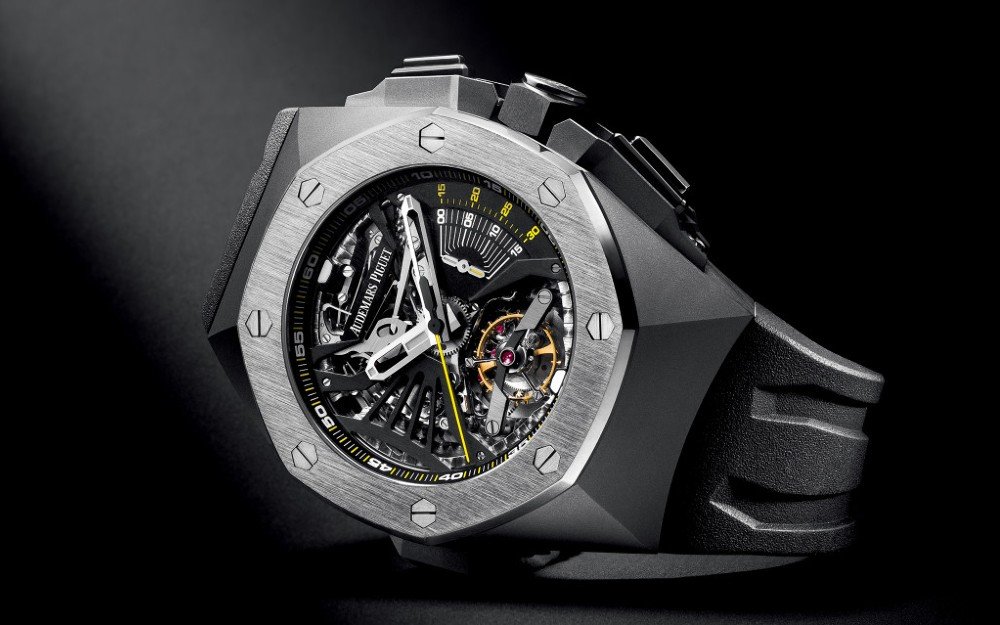 It was in 2016 that the Concept Supersonnerie was presented and won the prize for mechanical exception at the Grand Prix de l'Horlogerie de Genève.. An exceptional watch in ultra-light titanium with manual winding, a minute repeater with unprecedented acoustic intensity, continuous tone and absolute clarity (see the video on the AP site). Price: 594,400 euros.
Audemars Piguet Royal Oak Concept Frosted Gold Flying Tourbillon
In 2020, the Swiss watch brand from Le Brassus presents the Royal Oak Concept Flying Tourbillon, a watch here with an 18-carat pink gold case, Frosted Gold finish (Florentine jewelry technique specially adapted to decorate Audemars Piguet models) and "sun" motif dial. A feminine watch with a flying tourbillon at 6 o'clock. Price: More than 130,000 euros.
Audemars Piguet Diamond Punk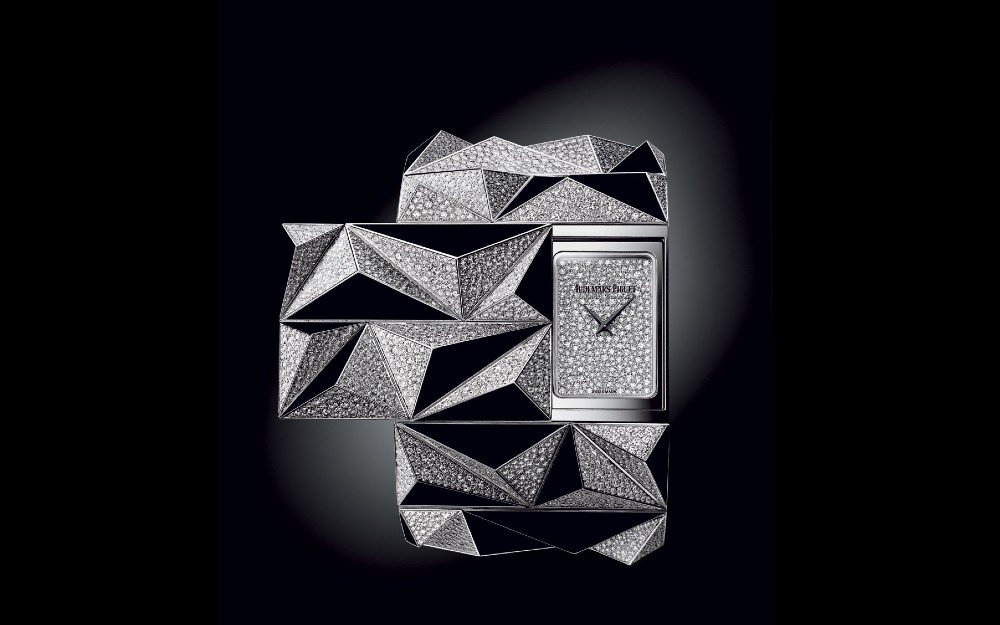 Presented at the Salon International de la Haute Horlogerie in 2015, the Diamond Punk by Audemars Piguet is the highlight of the brand's jewelry watches.. A geometric cuff bracelet snow-set with 7,848 diamonds and composed of 56 pyramidal facets, a sliding cover revealing a dial set with 300 diamonds… More than 1,440 hours of work for this exceptional Haute Horlogerie watch…
Audemars Piguet the most expensive in the world
The most expensive Audemars Piguet in the world is certainly the Code 11.59 by Audemars Piguet Tourbillon Skeleton sold at the Only Watch auction 2019a charity sale orchestrated by Christie's for the benefit of the Monegasque Association against Myopathies, a sale where some fifty prestigious luxury watch brands are offering models specially designed for the event. Sold for CHF 1 million, or nearly $1 millionthe Code 11.59 by Audemars Piguet Tourbillon Skeleton is probably the most expensive watch from the Swiss brand ever sold.
Summary of the price of Audemars Piguet watches
| Audemars Piguet watches | Price (From Eur) |
| --- | --- |
| Audemars Piguet Royal Oak | €18,000 |
| Audemars Piguet Royal Oak Offshore | €18,000 |
| Audemars Piguet CODE 11.59 | €22,000 |
| Audemars Piguet [RE]MASTER01 | €53,900 |
| Audemars Piguet Royal Oak Skeleton Perpetual Calendar | €120,000 |
| Audemars Piguet Royal Oak Concept Frosted Gold Flying Tourbillon | €130,000 |
| Audemars Piguet Royal Oak Concept Laptimer Michael Schumacher | €243,000 |
| Audemars Piguet Concept Supersonnerie | €594,400 |
| Code 11.59 by Audemars Piguet Skeleton Tourbillon | $1,000,000 |
Frequently Asked Questions Audemars Piguet
u003cstrongu003eWhat is the most famous Audemars Piguet watch?u003c/strongu003e
The Royal Oak is undoubtedly the mythical model of the Swiss luxury watch brand, this sporty model is today the most popular with fans of the brand.u003cbru003e
u003cstrongu003eHow many watches are produced each year?u003c/strongu003e
The production of the watch manufacturer Audemars Piguet is around 40,000 watches for a turnover of around 1.03 billion Swiss francs in 2018.u003cbru003e
u003cstrongu003eWhat is the price of an Audemars Piguet watch?u003c/strongu003e
Prices for Audemars Piguet watches start at around 18,000 euros for a new watch up to several hundred thousand euros for the most exceptional models. On the second-hand market, models are available from 10,000 euros.u003cbru003e
u003cstrongu003eWho wears Audemars Piguet watches?u003c/strongu003e
We find the brand on the wrist of famous athletes or stars like Serena Williams, Stanislas Wawrinka, Patrick Bruel, Usher, Lionel Messi, Jay-Z, Lebron James…