The wait is finally over. After a recent series of teasers and almost a year after the first announcement, Mobvoi has announced its new Tic Watch Pro 5.
This smart watch East the first to be equipped with the Snapdragon W5+ Gen 1, a chipset that Qualcomm announced last year to launch the next generation of Wear OS watches. Thanks to the new chipset, built on a more efficient 5nm process, Mobvoi promises doubled performance and better autonomy for the TicWatch Pro 5, which are undoubtedly helped by the 2 GB of RAM and the large 628 mAh battery.
Also read our full review of the TicWatch Pro 5.
Tic Watch Pro 5 Design
Mobvoi also gives the TicWatch Pro 5 a new design, which uses a new rotating haptic crown for navigating Wear OS 3 menus, opening apps, adjusting volume, and more. without touching the 1.43 inch OLED screen. It's not much different from the rotating crown that Fossil smartwatches usually come with. However, the TicWatch Pro 5 only has one external button besides the crown, like the Pixel Watch.
Of course, with Wear OS 3 you will have access to most of the latest apps and features available on the platform. Mobvoi is also emphasizing the enhanced health and fitness features of the watch, which benefit from the new chipset and improved sensors. These include continuous heart rate monitoring for more accurate health data, better sleep tracking with customizable SpO2 and temperature monitoring, over 100 workout modes, and even more.
Mobvoi also touts its one-touch measurements, which allow users to capture 5 different health metrics in 90 secondsincluding heart rate, blood oxygen, respiratory rate, stress level and an assessment of heart health.
A popular dual-layer display
Health metrics are also easy to view with dual-layer display technology from the company, which places an ultra-low-power panel on top of the OLED. The improved display features new backlit heart rate zones, which change colors depending on the intensity of the workout.
It allows users to view a series of tiles for quick access to notifications and health metrics, even in Essential mode. Users can access these tiles without waking the watch using the rotating crown, and Essential mode can now be scheduled or activated automatically when the watch is not in use for better battery management.
Multiple features
For lovers of the great outdoors, the watch is equipped with a compass, a barometer and a Multi-GNSS system to guide you. The TicWatch Pro 5 is built with a 7000 series aluminum case, metal frame and Gorilla Glass to protect the screen. She also responds to the MIL-STD-810H standard for durability and offers 50 meter water resistance.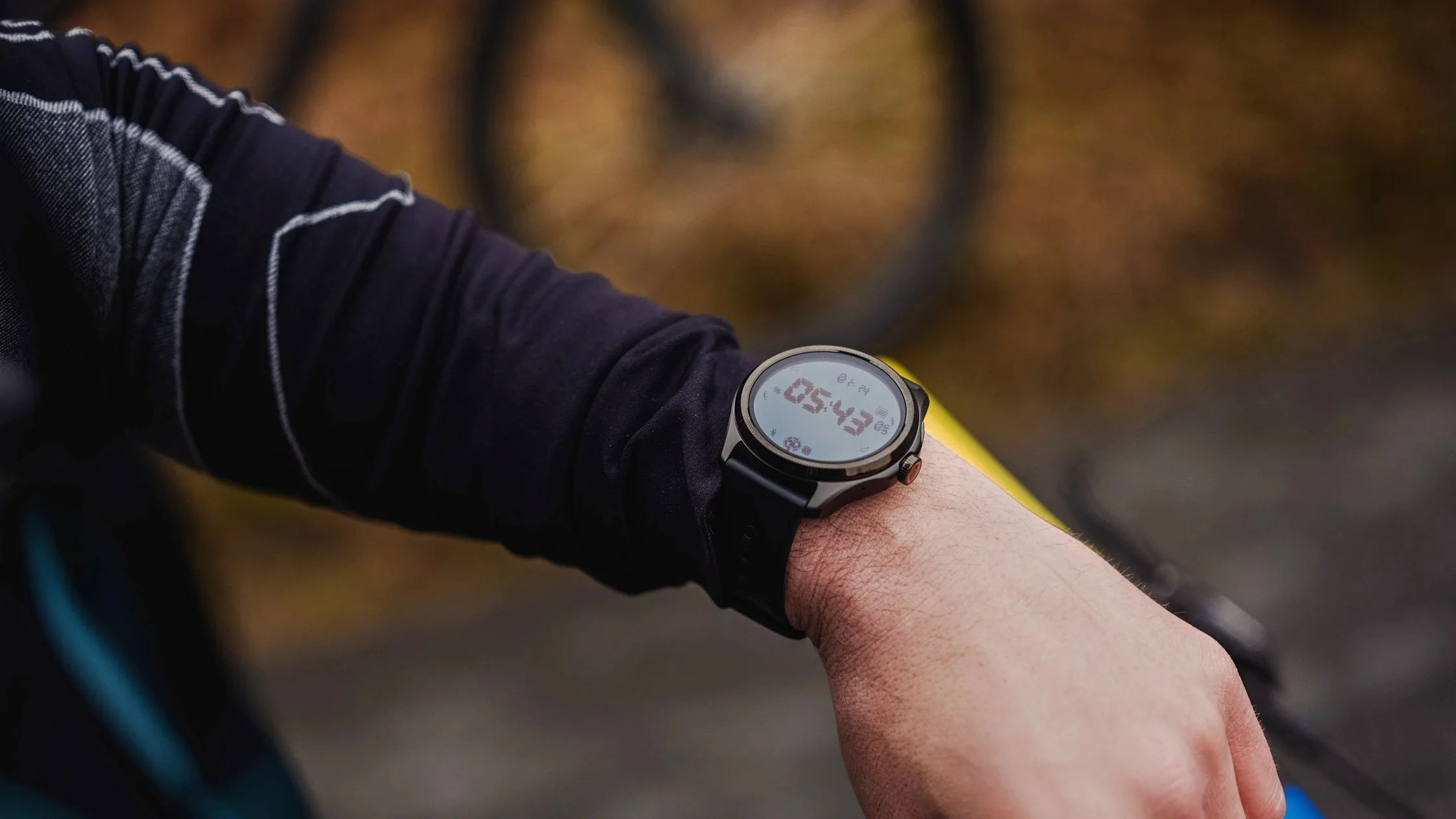 One of the best smartwatch batteries
Mobvoi promises up to 80 hours of use on a single charge, which few Wear OS watches can claim. And with support for fast charging, a 30-minute charge will give users up to 65% battery life.
During testing, i've gotten pretty close to that 80-hour mark — though how Mobvoi achieves this can or won't be to your liking. Mobvoi's secondary ultra-low-energy (ulp) display does a variety of the heavy lifting right here. Technically, it counts as an usually-on display, however not inside the equal way because the constantly-on presentations of different flagship smartwatches, which keep the oled screen on but dim the watchface and (generally) drop the refresh fee manner down.
Alternatively, the tic watch spends most of its time the usage of the ultra-low-power show, a black on gray segmented lcd like a unfashionable casio virtual watch. There's no backlight until you boost your arm, and then you get a single-colour backlight, which adjustments relying to your heart fee. You gained't see your shinier put on os watchface until you absolutely wake up the watch. Basically, you're best making full use of the oled display an insignificant fraction of the time.
It's a great tradeoff if battery existence is your number one priority, but it's meh in case you want everything an continually-on oled has to provide. Suppose amusing lively displays, vibrant shades and pretty blacks, better indoor visibility, or only a extra contemporary basic revel in
TicWatch Pro 5 Price
The TicWatch Pro 5 is available to buy now on Mobvoi's site and on Amazon for $349. It is available in Titan Black, with different 24mm straps to choose from.
TicWatch Pro 5 FAQ
How much is TicWatch Pro?
The price of the TicWatch Pro 5 is $349.99. You can find it on Amazon. Mobvoi's website proposes a 5% discount on the regular price
Is the TicWatch Pro worth it?
The tic watch pro 5 is the top wear os device today. it's hard to say if it's the best android smartwatch or not, but for me, it is. In terms of wear os watches, it has amazing performance, incredible battery life, and the dual display 2.0 is unique.