Apple, which has always touted its smartwatches as excellent health accessories, is likely to add a series of new health-focused features to its future models.
Long-standing rumors indicate that the 2024 Apple Watch, a.k.a. Apple Watch Series 10, will be truly special in several ways. A new design is one of the main rumorsbut it seems that Apple wants to take another leap forward in the health field by allowing the smartwatch of read blood pressure and look for signs of sleep apnea.
According to Bloomberg, the next Apple Watch will be equipped with a new sensor that will measure variations in blood pressure. A successor planned for 2025 could measure exact values ​​of systolic and diastolic blood pressure.
For starters, it appears Apple is taking a cautious approach. According to a Bloomberg survey, this function has been under development for around ten yearsbut it seems that the Apple Watch of 2024 will finally offer this possibility to buyers.
The idea is that the watch detects any abnormal fluctuations in blood pressure and notifies users. This is an early warning of sorts, which a person can then share with their doctor to find out if they are at risk of a serious problem. Blood pressure detection would apparently follow the same type of early warning as atrial fibrillation detection on Apple Watches capable of detecting electrocardiogram (ECG). Apple will not, however, be the first to embark on this adventure.
The competition already has something similar
Xiaomi recently launched the Xiaomi Watch H1, which is capable of measuring blood pressure using a micropump array installed inside the bracelet. The company even received approval from the Food and Drug Administration (FDA) as a Class II medical device. Samsung also offers a blood pressure measurement feature on the Galaxy Watch 6. The Huawei Watch D was the first to offer this feature on a consumer device.
Interestingly, Apple has also explored a wristband-based approach, analogous to that of Xiaomi and Huawei. Bloomberg claims that Apple has already tested a blood pressure sensor installed inside the bracelet, without the need to inflate it. It would be an idea from the famous former Apple designer, Jony Ive.
"The company has prototyped watch bands with sensors that collect data from below the wrist and has done research on a bed-mounted sleep tracker and a bedside device with sensors to monitor users during at night before integrating the technology into the watch itself," the Bloomberg report said.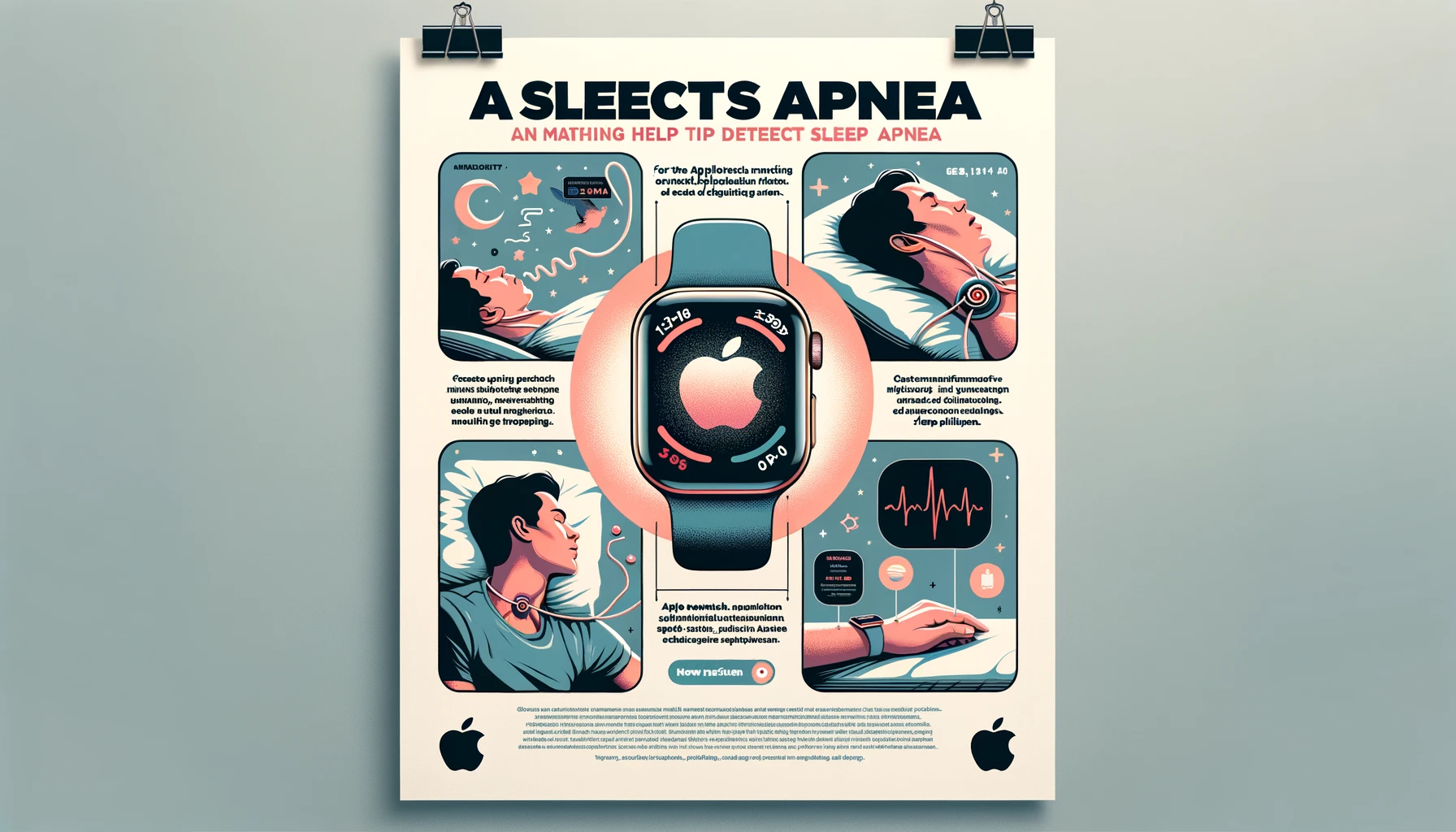 Detect signs of trouble
It is also intended to detect signs of disorders such as sleep apnea. The Apple Watch already offers a fairly comprehensive sleep analysis system, but it doesn't offer medical assistance for serious sleep problems.
According to Bloomberg, The sleep apnea detection system will rely on sleep as well as breathing patterns to detect signs of apnea. This is not a diagnosis strictly speaking, but a general estimate. Depending on what it infers from the data, the next Apple Watch will suggest users see a doctor.
Apple has the opportunity to take advantage of this health gap with its signature smooth execution, analogous to how it has implemented features like atrial fibrillation detection and fall detection.
In addition to these health-focused features of the Apple Watch, Apple is reportedly working on improving the capabilities of its AirPods to turn them into over-the-counter hearing aids. A paid health coaching service is also being explored, in addition to new anti-anxiety and training features designed for the Vision Pro Mix reality headset.