It is customary to say that all the most beautiful luxury watches come from Switzerland, the cradle of watchmaking, yet some German watch brands have nothing to envy to Swiss manufacturers. ! Grouped for many of them in the small town of Glashütte, the German brands have over the decades built a solid reputation, quality, precise and aesthetic watches that regularly make the front page of the specialized press.
Important precision, the German watch brands presented below are sometimes only of German origin, or even German but assembled in Switzerland or using foreign know-how or parts, it is therefore not only German brands that are 100% Made in Germany. Also, a ranking of the best German watch brands is of course very subjective, so this is a personal ranking of the team which may change over time.
A. Lange & Söhne
The German luxury watch brand A. Lange & Söhne is a brand from Glashütte with a know-how comparable to the most prestigious Swiss brands like Patek Philippe… Founded in 1845, this Haute Horlogerie brand is known for its mastery of horological complications and its flagship collection, the "Lange 1", a watch with an off-centre time display combining tradition and innovation.
Montblanc
Founded in 1906, the Monblanc brand diversified in the 1990s into the luxury watchmaking sector. The year 1997 marked the launch of the Meisterstück watch, the first model made by hand. In just a few years, the brand has become one of the luxury watch brands to be reckoned with, mixing consumer pieces and complicated Haute Horlogerie models.
Glashütte Original
Glashütte Original is, as its name suggests, born in the heart of German watchmaking in the city of Glashütte. Acquired by Swatch group in 2000, the brand produces almost all of its movements. The brand masters and presents horological complications such as the tourbillon, the perpetual calendar… Some of these exceptional models, such as the Senator Grande Cosmopolite Tourbillon, are on sale for more than 300,000 euros.
Nomos Glashütte
Founded in 1990, the German watch brand Nomos is a brand based in the village of Glashütte, the cradle of German watchmaking. Nomos Glashütte presents models with a particularly refined design, minimalist watches at prices ranging mainly between 1,000 and 15,000 euros.
MeisterSinger
MeisterSinger watches can be spotted since 2001 at first glance, single-hand watches where the main hand indicates both the hours and minutes and moves every 5 minutes. These German watches produced in the city of Münster in northwestern Germany are priced between 1,000 and 4,000 euros.
Junghans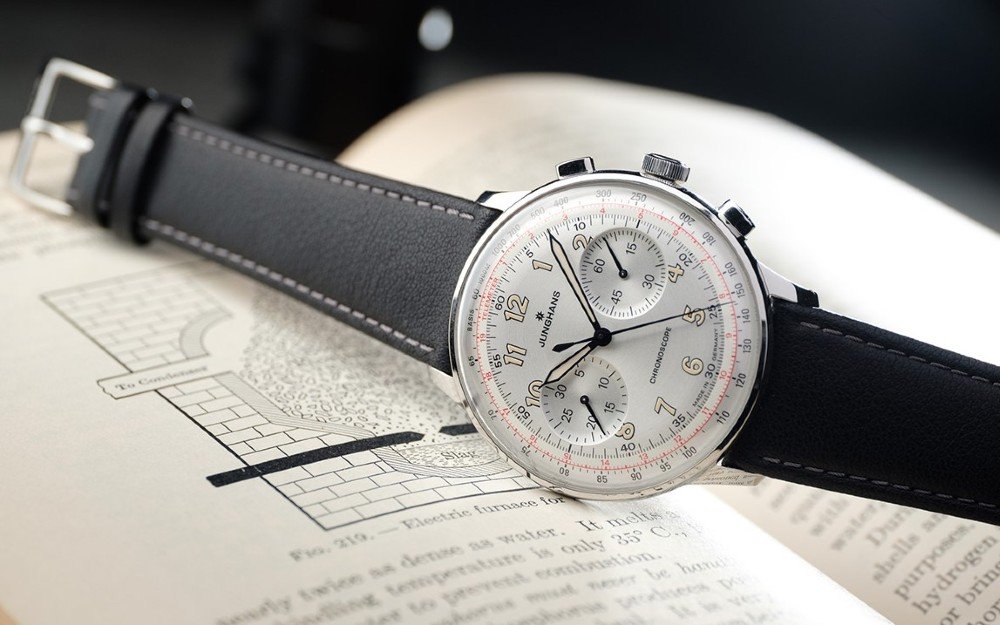 Founded in 1861, the German watch brand Junghans was in 1903 the largest watch manufacturer in the worlda rich history for a brand that still remains a leading brand today with elegant models evolving mainly between 800 and 3,000 euros.
Sinn
Sinn is a German watch brand founded in 1961 in Frankfurt am Main by a WWII pilot. The brand specializing in aviation watches made a name for itself by finding itself on the wrists of German astronauts in space in the 80s and 90s. Famous for its functional and robust watches, Sinn presents models between 1,000 and 8,000 euros.
Junkers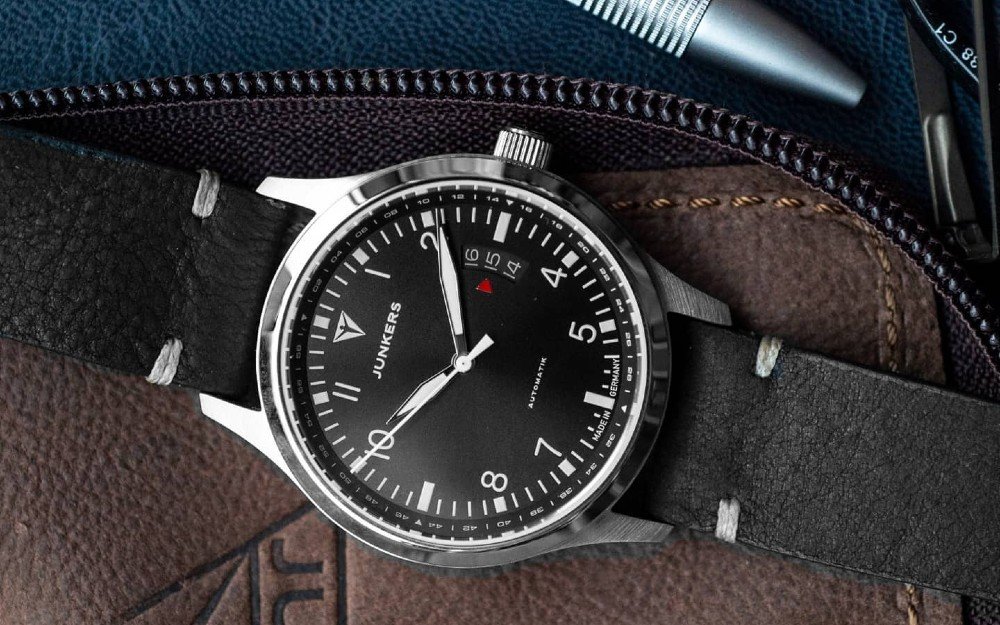 German Junkers watches are quality pilot's watches offered at affordable prices, usually under 1,000 euros. Quartz or mechanical pilot's watches that carry the well-known motto " form follows function".
Mühle-Glashütte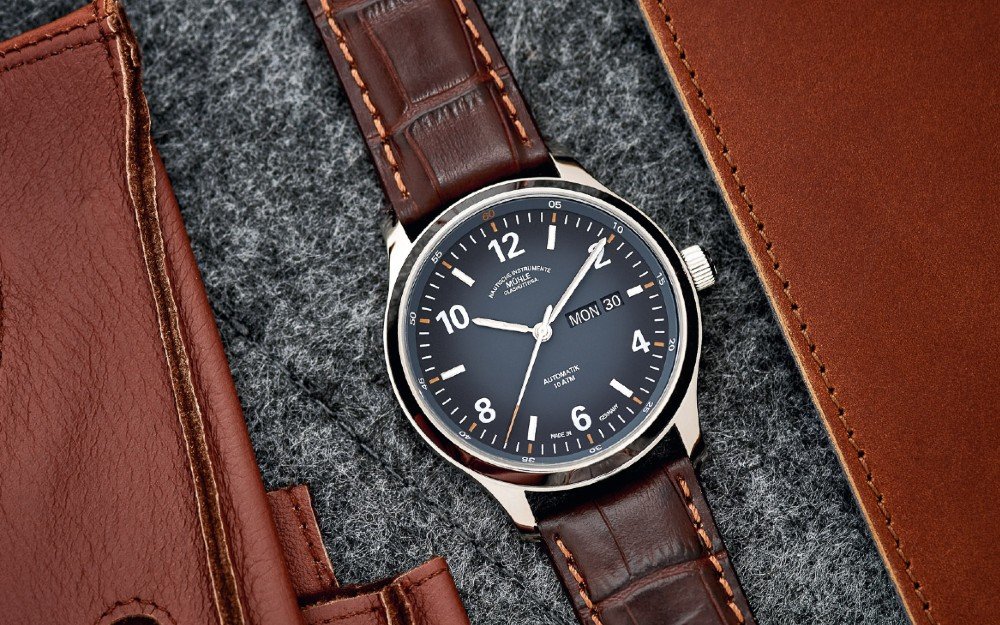 Founded in 1869 in the village of Glashütte as its name suggests, Mühle-Glashütte produced its first watches in 1996 but did not accelerate its development until the 2000s and presented its first manufacture movement in 2011. Watches presented at prices varying between 1,000 and 4,000 euros
Union Glashutte
Less known than some of the big names in German watchmaking mentioned in this article, the German watch brand Union Glashütte is nevertheless representative of fine German watchmaking. ! A catalog of elegant or sporty "Made in Germany" watches presented at prices between 1,000 and more than 10,000 euros.
Zeppelin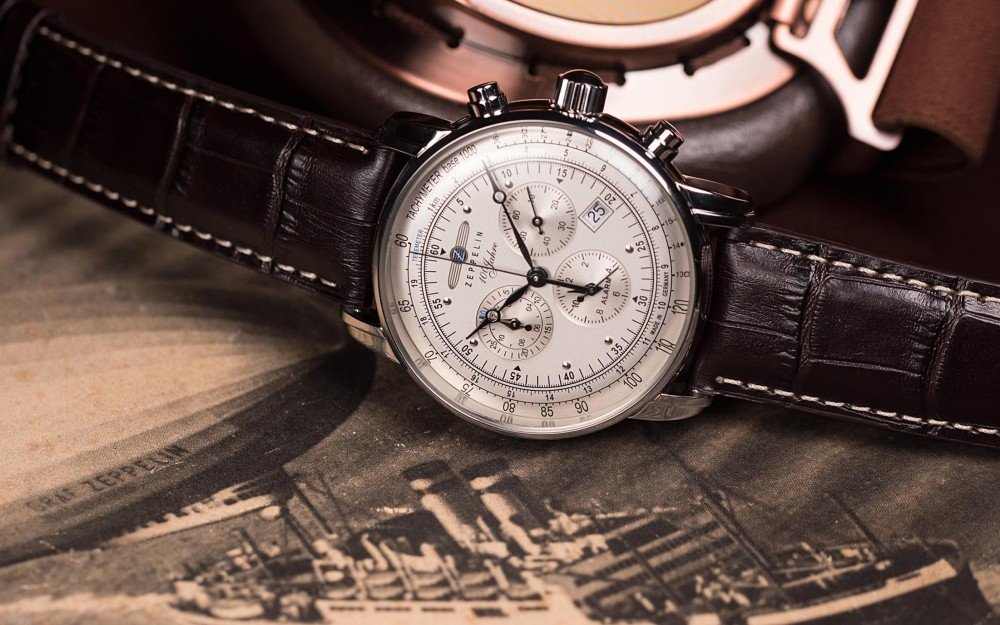 In a more accessible price range, the German watch brand Zeppelin is a brand offering vintage style pilot's watches. Inspired by the aircraft created by Count Ferdinand von Zeppelin at the end of the 19th century, the models enjoyed significant success with lovers of pilot's watches from another era. Watches that can be found from 150 euros up to 2,500 euros for the most expensive models.
Slow
The name is already quite a program… Founded in 2013, the German brand Slow is today one of the specialists in single-hand watches. The young shoot only offers this type of watch that invites you to take your time and above all to enjoy the present moment. Very popular single-hand watches with prices varying between 200 and 300 euros.