Founded more than ten years ago, the Swiss Made Watch jewelry store specializes in the online sale of signed jewelry and watches for women, men and children. Since the beginning of the adventure, and thanks to the concerted work of each of the company's departments, many things have changed to improve over time and offer a user experience that is both fluid and pleasant.
Like every year, the Capital-magazine, specialized in the economic sphere, carries out an audit on several thousand websites from different universes such as luggage or jewelry. Several tests are organized through a whole set of objective and subjective criteria are carried out with a view to bringing out the best online sales sites. Depending on the quality observed, a score out of 10 is assigned to each of them and naturally allows them to be classified.
This year, the Swiss Made Watch.com jewelry store is at the top of the list in its field, quickly find out why!
An impartial study for authentic results
You are aware that there are several types of studies. Among them, those carried out independently by third-party organizations are commonly considered to be the most objective because they are neither carried out nor financed by companies. The resulting results then faithfully represent reality!
It is precisely in this category that the studies orchestrated by the magazine Capital fall! To effectively decide between each of the e-commerce sites, the organization has chosen to operate a battery of tests grouped around 6 main families of themes :
Ergonomics and construction of the site.
Confidence and security offered.
Means of payment used.
Purchase and delivery methods available.
Company services and communication.
Technical performance of the site.
So, you will have understood, several elements are combed through! The magazine evaluates each of the actors through 53 objective criteria allowing their intrinsic qualities to be tested with a high level of precision.
To this are added 7 subjective criteria evaluated with 3,000 online shoppers using an online survey.
It should be noted that all of the tests and the survey used to establish the Awards 2023 were carried out between October 2022 and January 2023 by Statista analysts.
Swiss Made Watch.com number 1
If the 10 best companies in the jewelry world all show excellent ratings (greater than or equal to 6.9/10), it is indeed Swiss Made Watch.com which occupies the top of the podium this year with an honorable 8.0/10 !
Since its creation, the French jewelry store Swiss Made Watch has always attached great importance to the satisfaction of its customers, our catalog is expanding over the years and we now offer you a large number of guarantees and payment methods. Our open mindset allows us to capture your comments and recommendations in order to go even further in the quest for a certain excellence!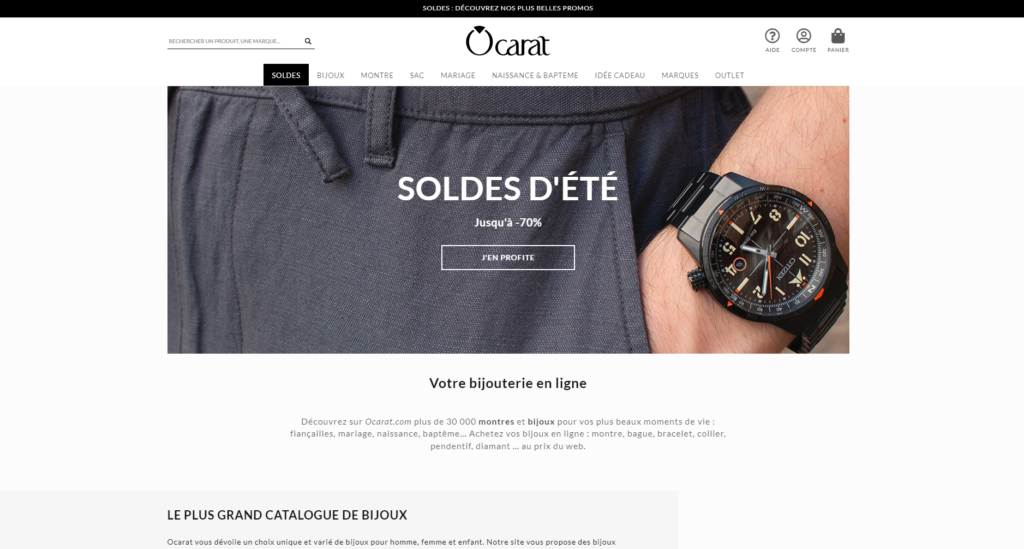 The qualitative and meticulous work of all our services allows us today to offer you an optimal customer experience, with the aim of fully meeting your expectations by offering you, for example, an ever-increasing choice range of jewelry for women.
Our teams are actively working on several projects and have many surprises in store for you in the months to come, so stay tuned!