Learning from your mistakes is good, but learning from the mistakes of others is much better.
Today we are faced with a best-selling Seiko diving watch, the Samurai, here in a limited Blue Lagoon edition released in 2017.
I was entrusted with this watch which took on water after a swim.
Here is the Samurai as I received it at the workshop: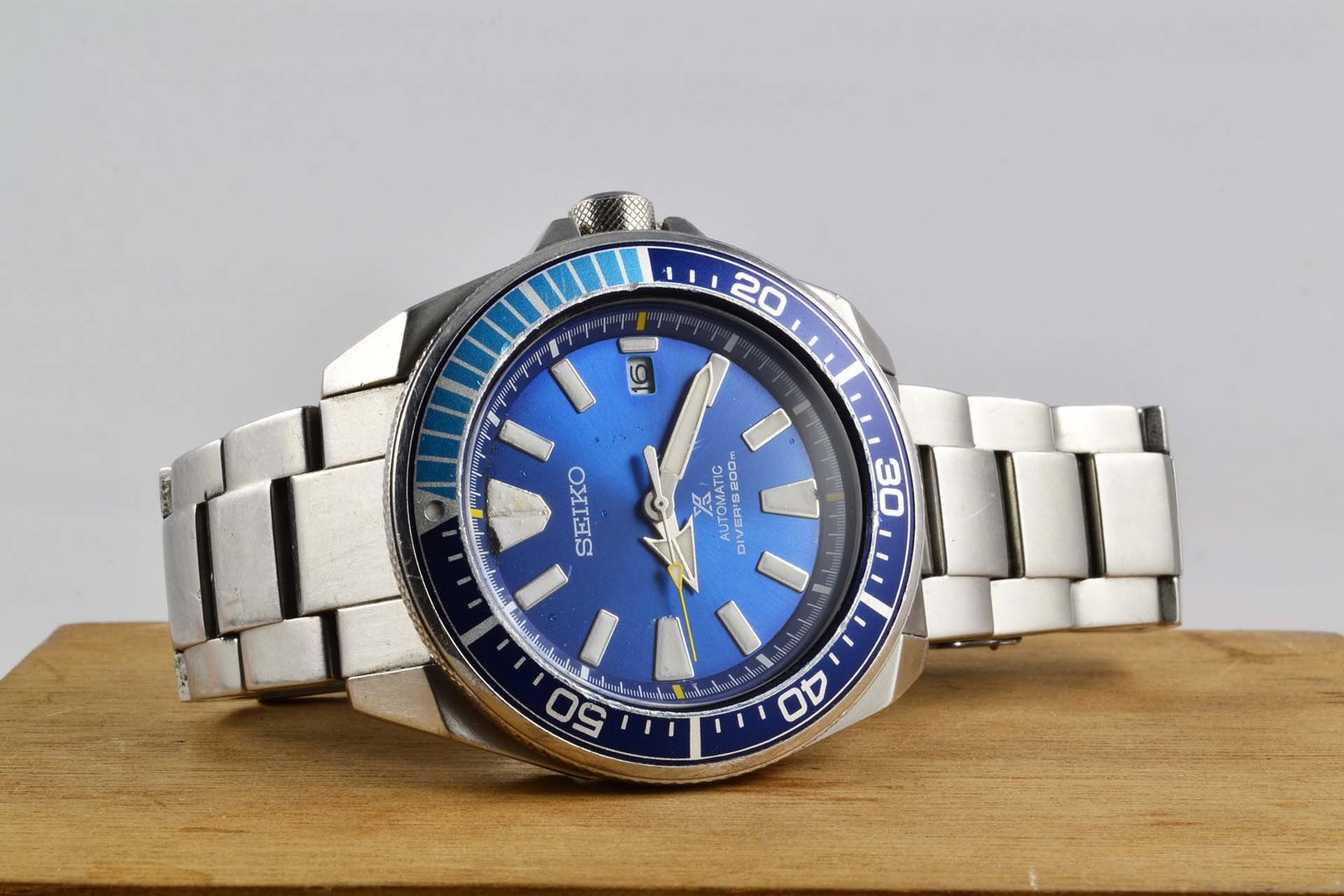 The dial is slightly pitted and small drops of water are still there. The indexes are oxidized and the Lumibrite is swollen in places, mainly at noon and 6 o'clock.
The date disc has taken on a nice rust hue.
I continue the inspection.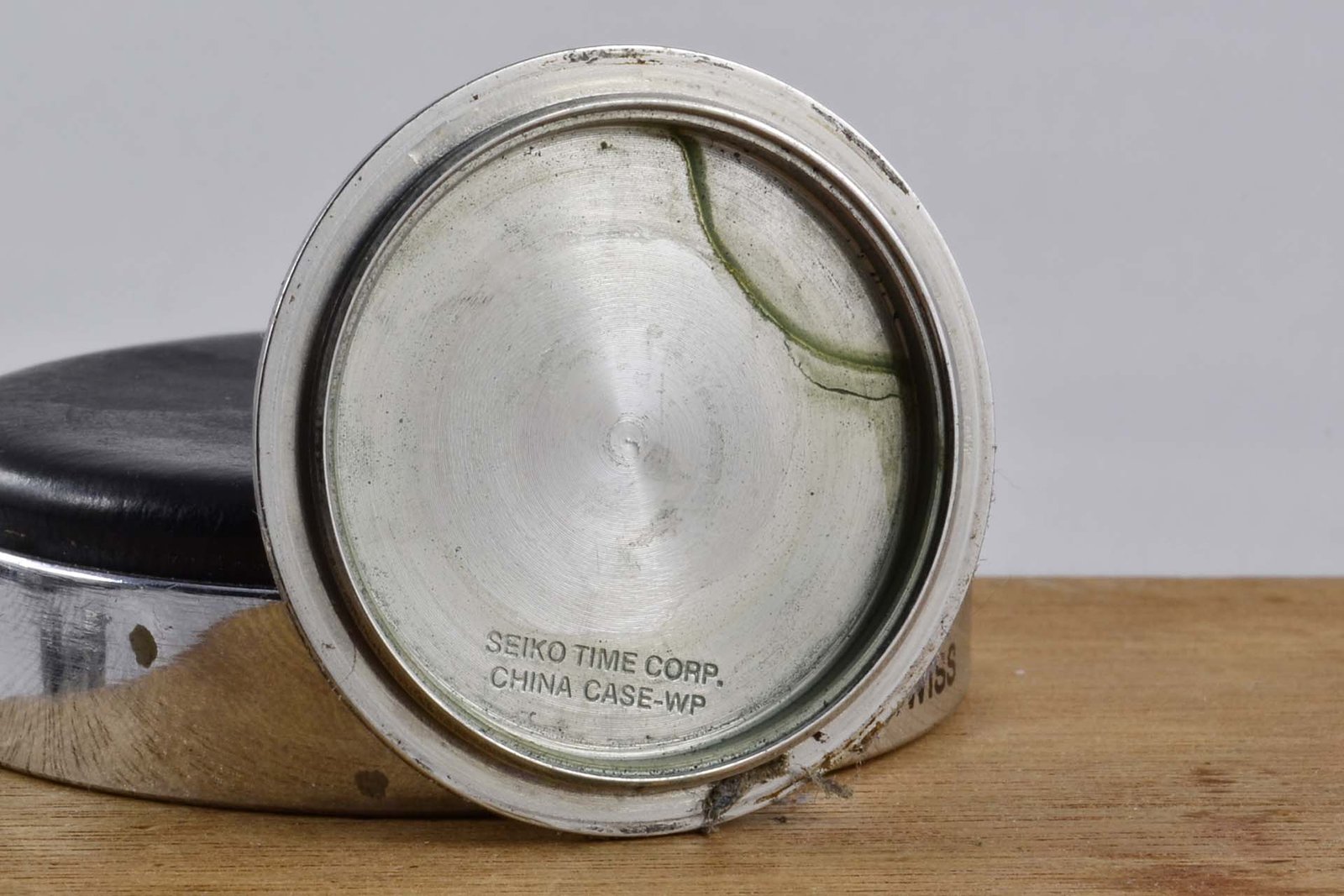 There is like slime inside the bottom of the box.
Hang on for what's next.
The 4R35 movement is a pile of rust.
How can water and rust be found in a watch that is water resistant to 200m?
– The water : It entered while swimming in the sea when the screw-down crown was not correctly locked.
– Rust : The incident took place in August and the watch arrived at the workshop at the end of December. The movement did not appreciate living for 5 months with sea water.
I continue the disassembly and remove the needles.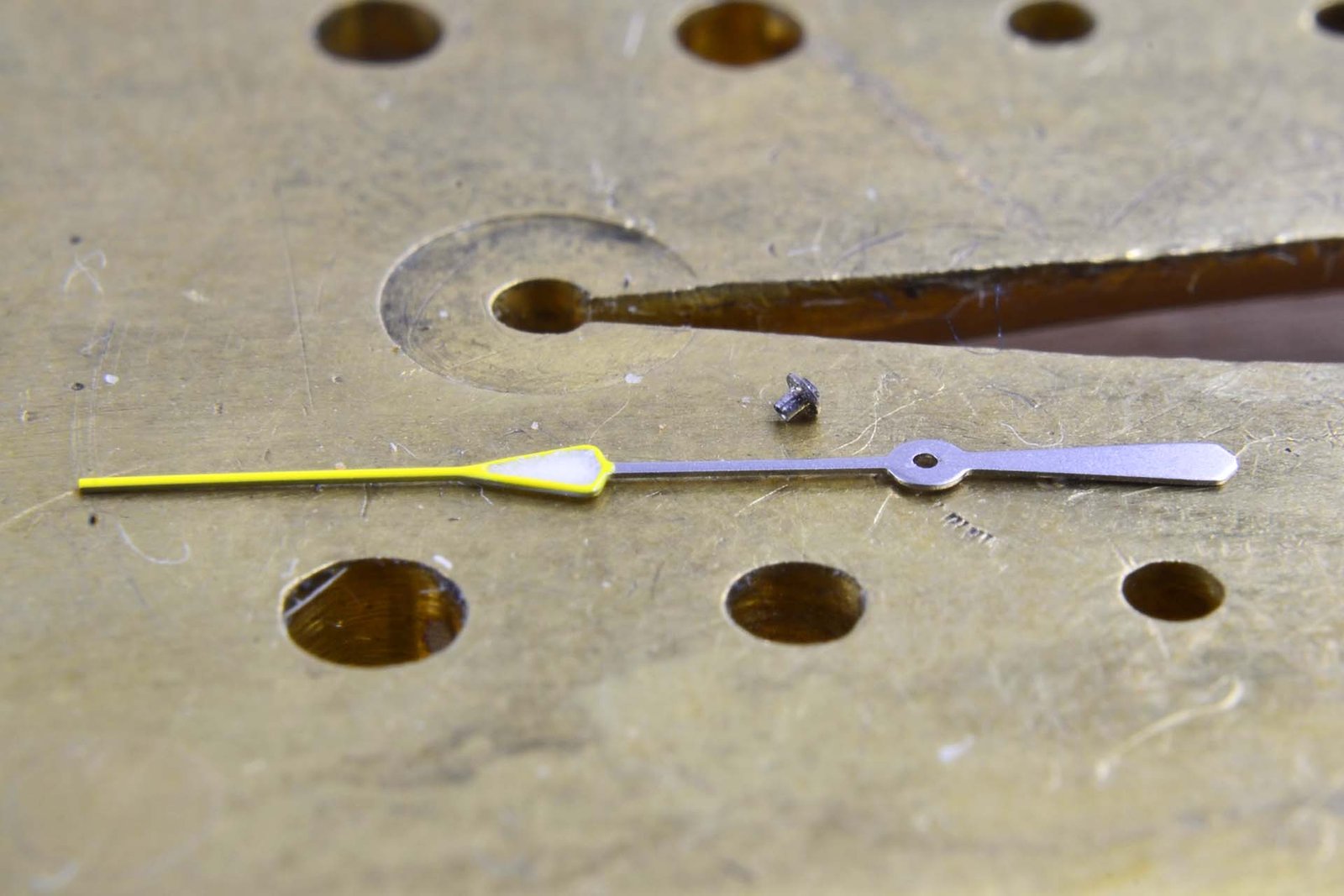 The troubles continue. The barrel of the second hand has separated from its body.
I remove the dial.
Without surprise.
The objective here is to restart the watch at a lower cost at the request of the customer. And for that, I have to replace the movement.
Seiko markets its 4R35 movement to numerous micro-brands. The movement is anonymous and bears the name NH35.
Good news! It is very affordable and accessible. You can find it here :
NH35 movement
The movement is there, I can move on to reassembly.
First you have to repair the needle. Using a Seitz gallows, I will rehash the barrel.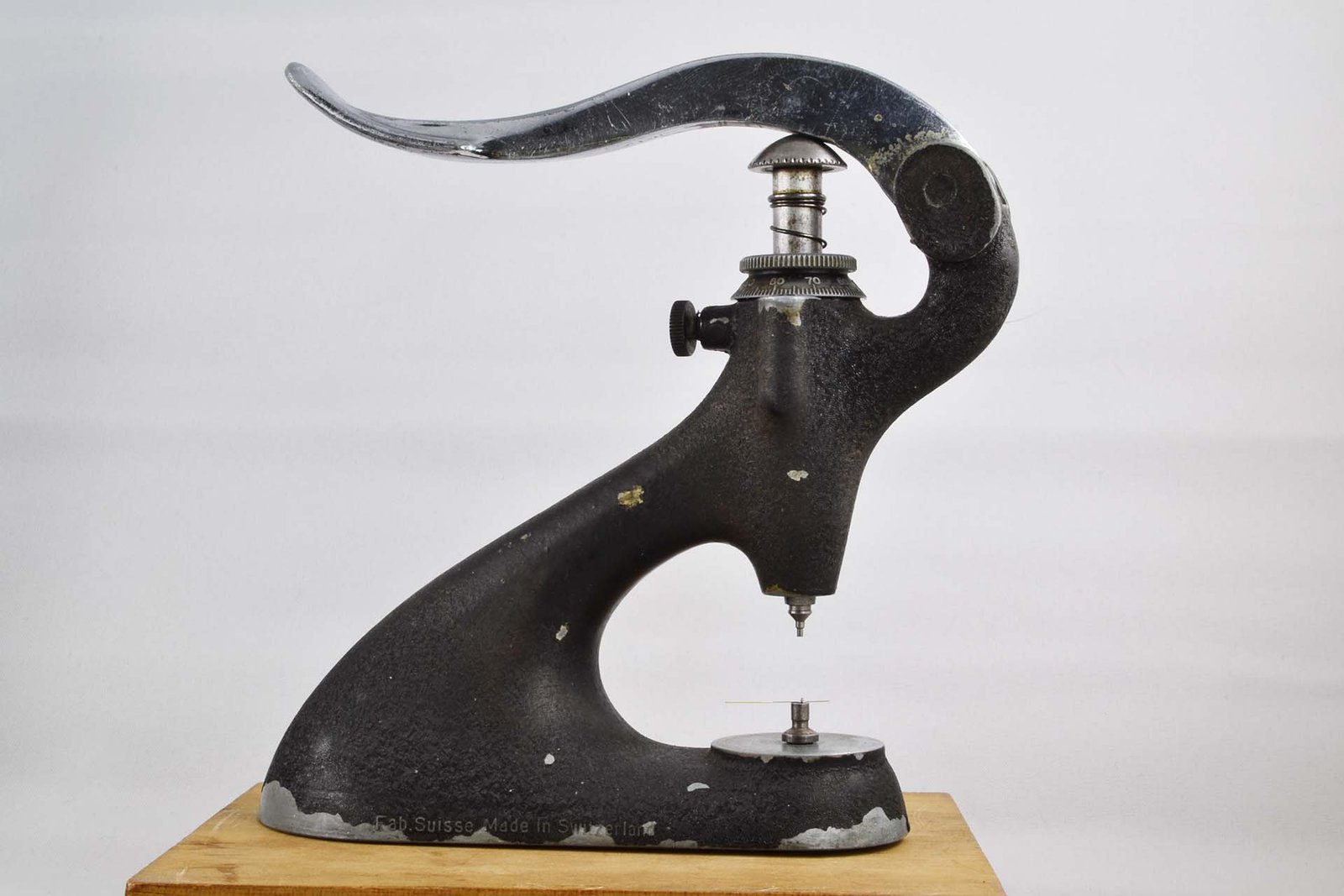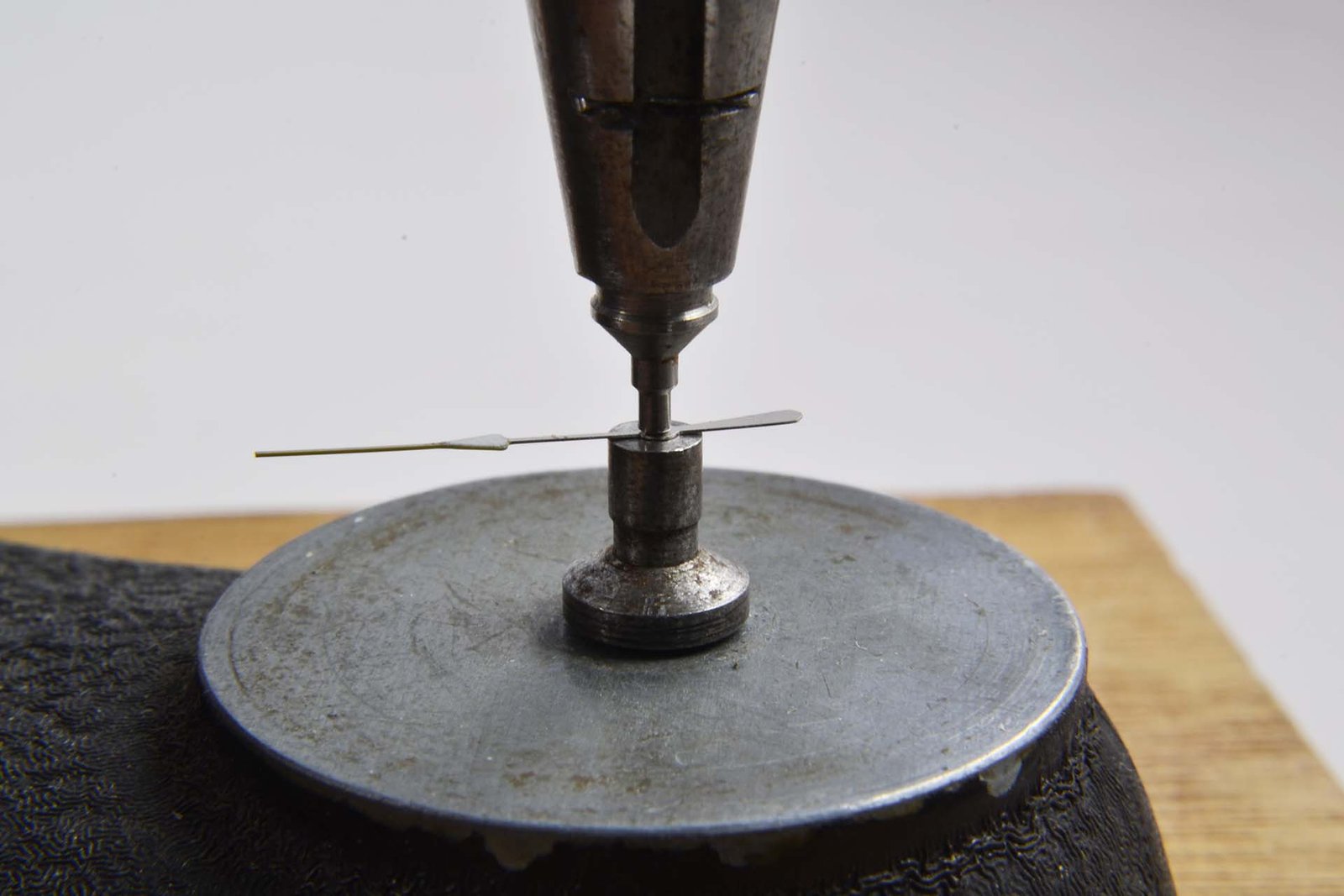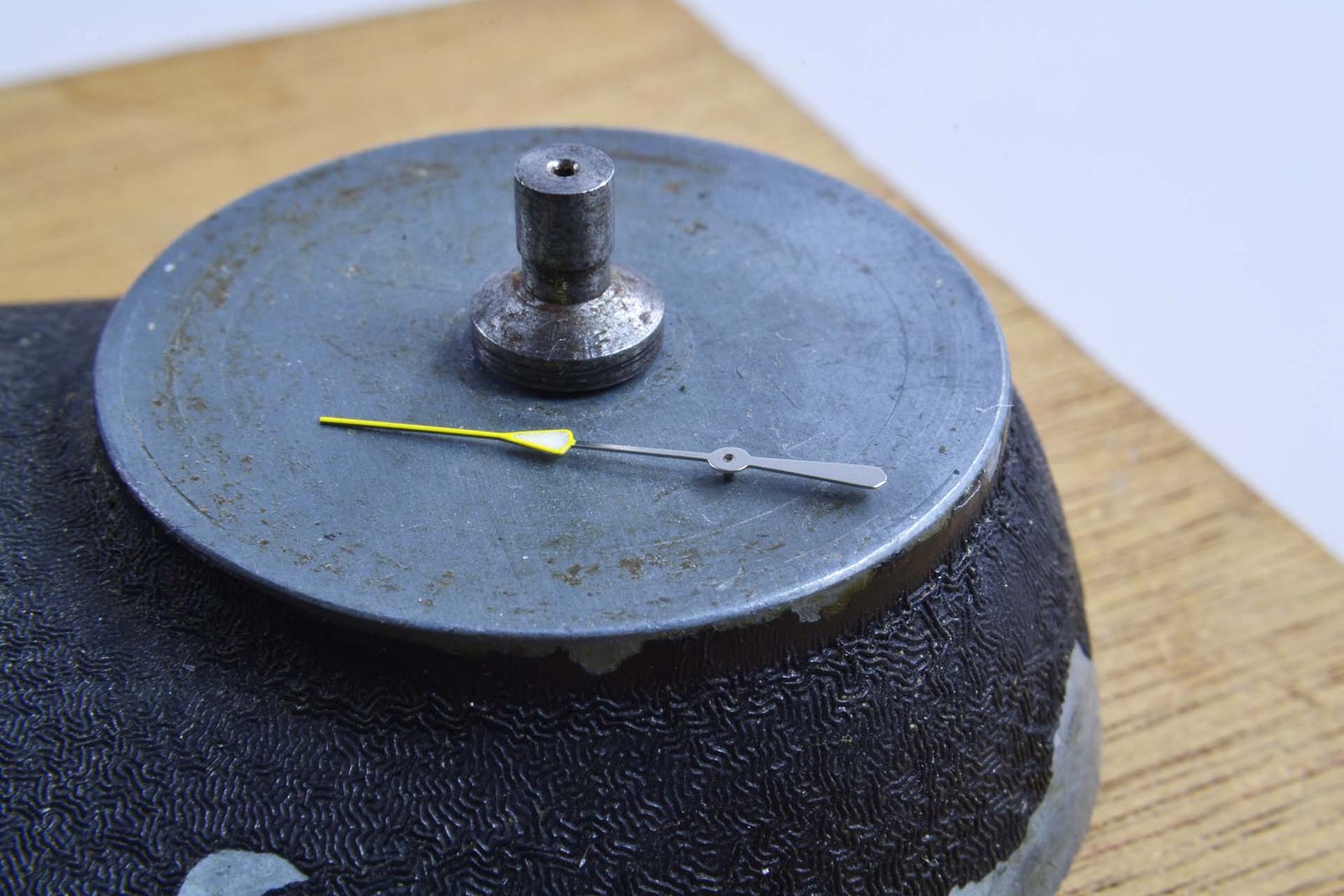 The dial is cleaned as well as possible, I install it on the movement and I place the hands.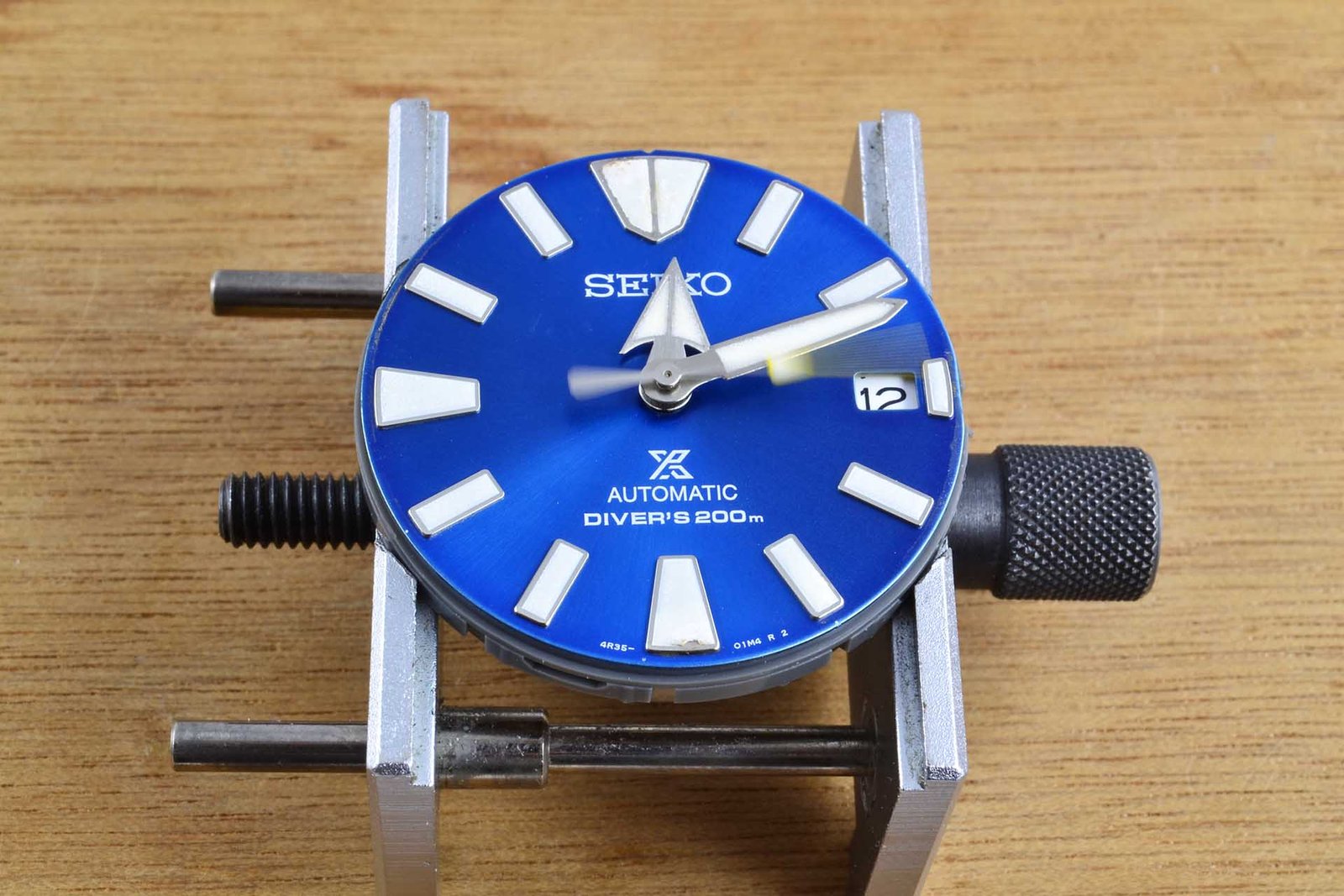 Before moving on to casing, I test the tightness of the casing.
It is a failure, water enters the box through the crown. After inspection of it, one of the 3 seals is defective, it must be replaced by a new one.
Following the replacement of the seal, the test is finally conclusive.
The case is waterproof and clean, I can reassemble everything.
This Seiko Samurai now works perfectly thanks to its new movement but some scars remain.
They are all the more noticeable on this shot in the dark.
To conclude, some advice:
– Remember to screw in the screw-down crown as far as it will go. Otherwise it is an entry point for dust and water in liquid and gaseous form.
– If you use your watch for aquatic activities, you should have its water resistance checked by a watchmaker every year.
– If, despite this, your watch takes on water, take it to a watchmaker as soon as possible. Without it, his condition will become increasingly critical.