Today it's Rolex on the bench.
A watch in the shadow of the iconic models of the crown brand. It nevertheless remains appreciated by collectors because its price and its diameter are contained, but also for its finesse and its beautiful proportions.
The Rolex 6426 Precision. Oyster bracelet, Oyster case, hand-wound mechanical movement and crazy patina! This model is from 1969 according to the serial number. 34mm in diameter and 19mm between lugs, the beautiful everyday vintage.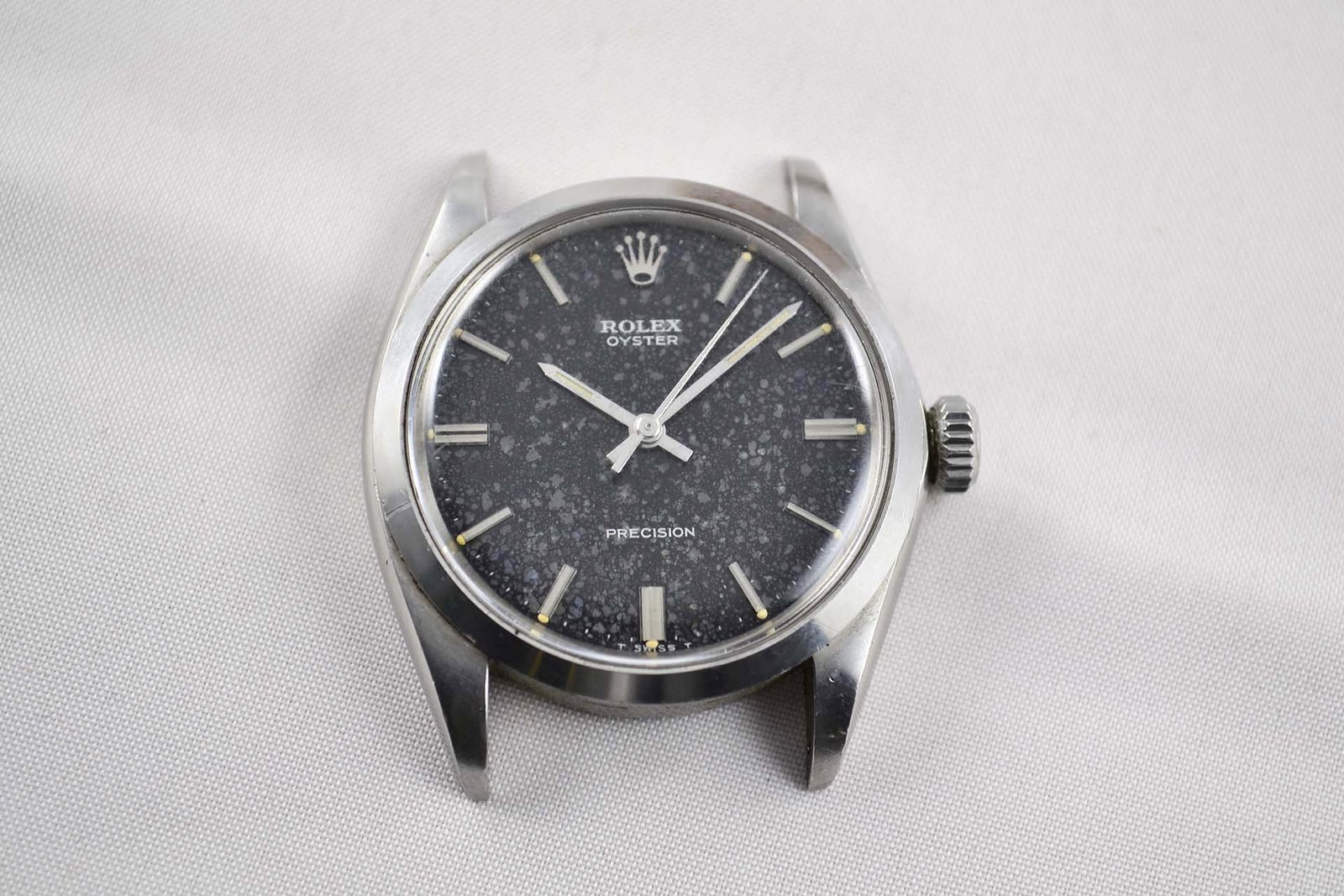 _______
State of play
Mechanically, this watch is not in good shape. Indeed, 2 turns of the crown to wind it up and a *clack* is heard. An idea of ​​the problem ?
We'll see that.
_______
Disassembly
With the specific tool I can open the bottom. The seal is dead but the movement is in good condition. A Rolex 1210.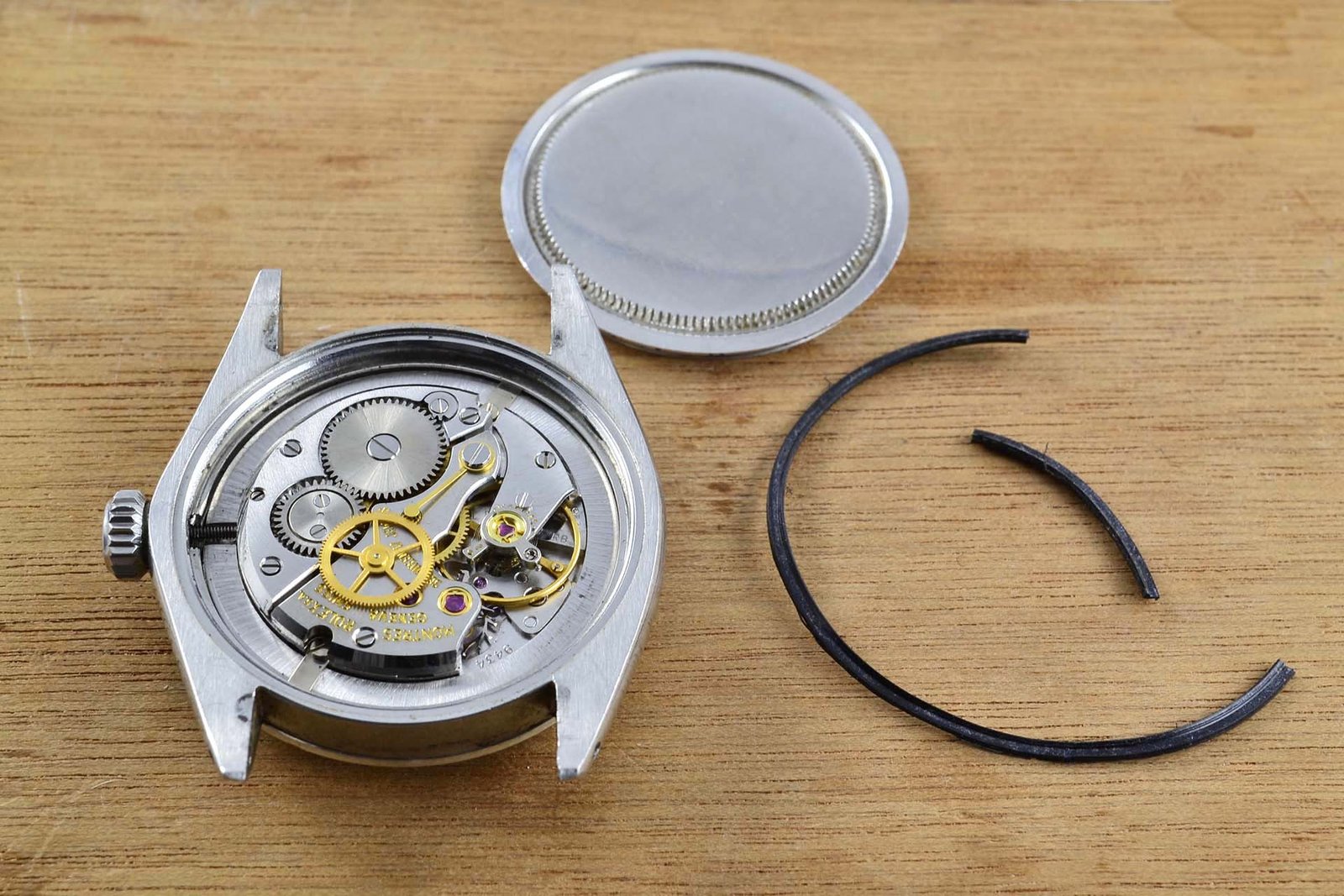 Under the bezel it's not pretty to see. A nice mix of grime and rust.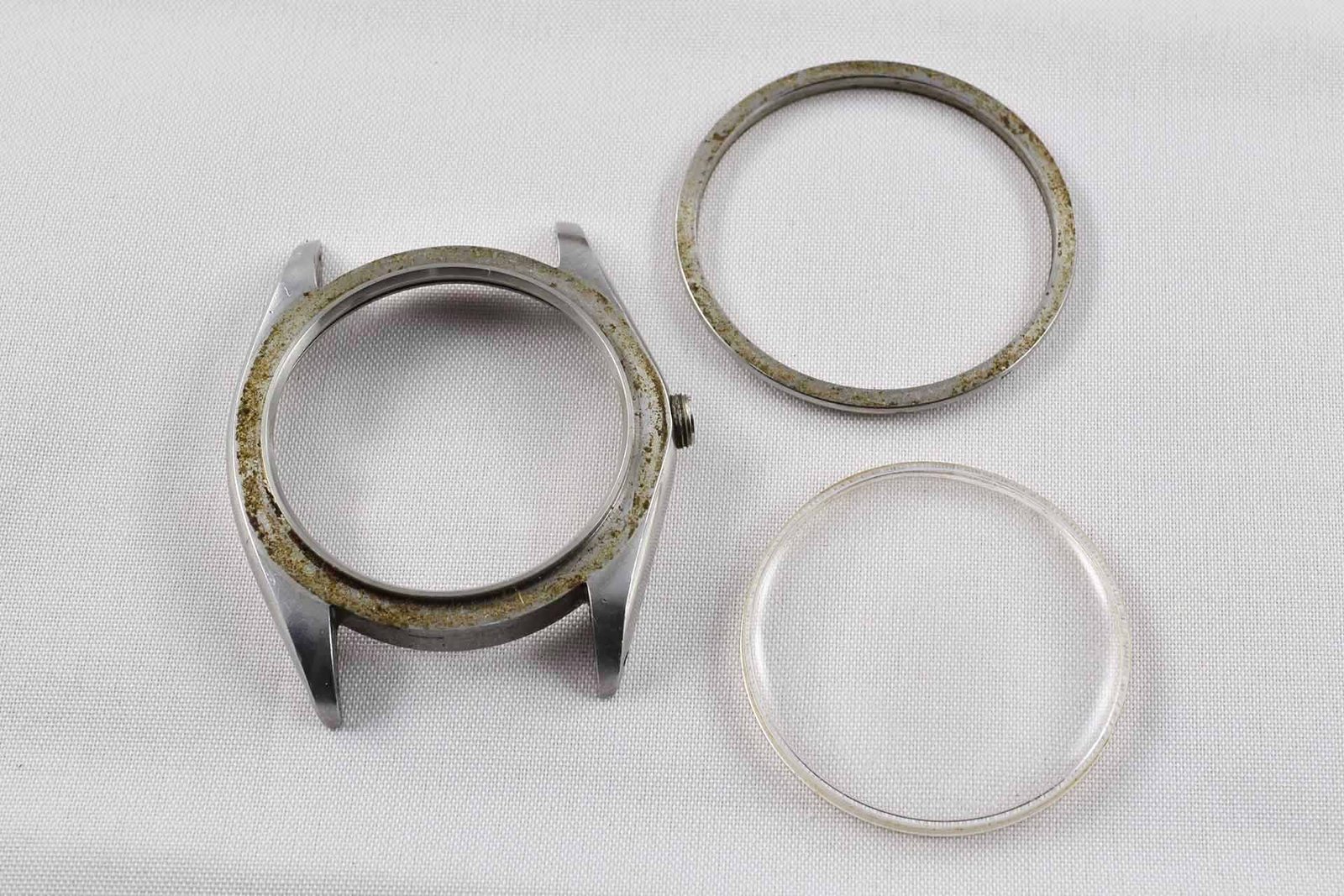 All parts of the movement are inspected before being cleaned.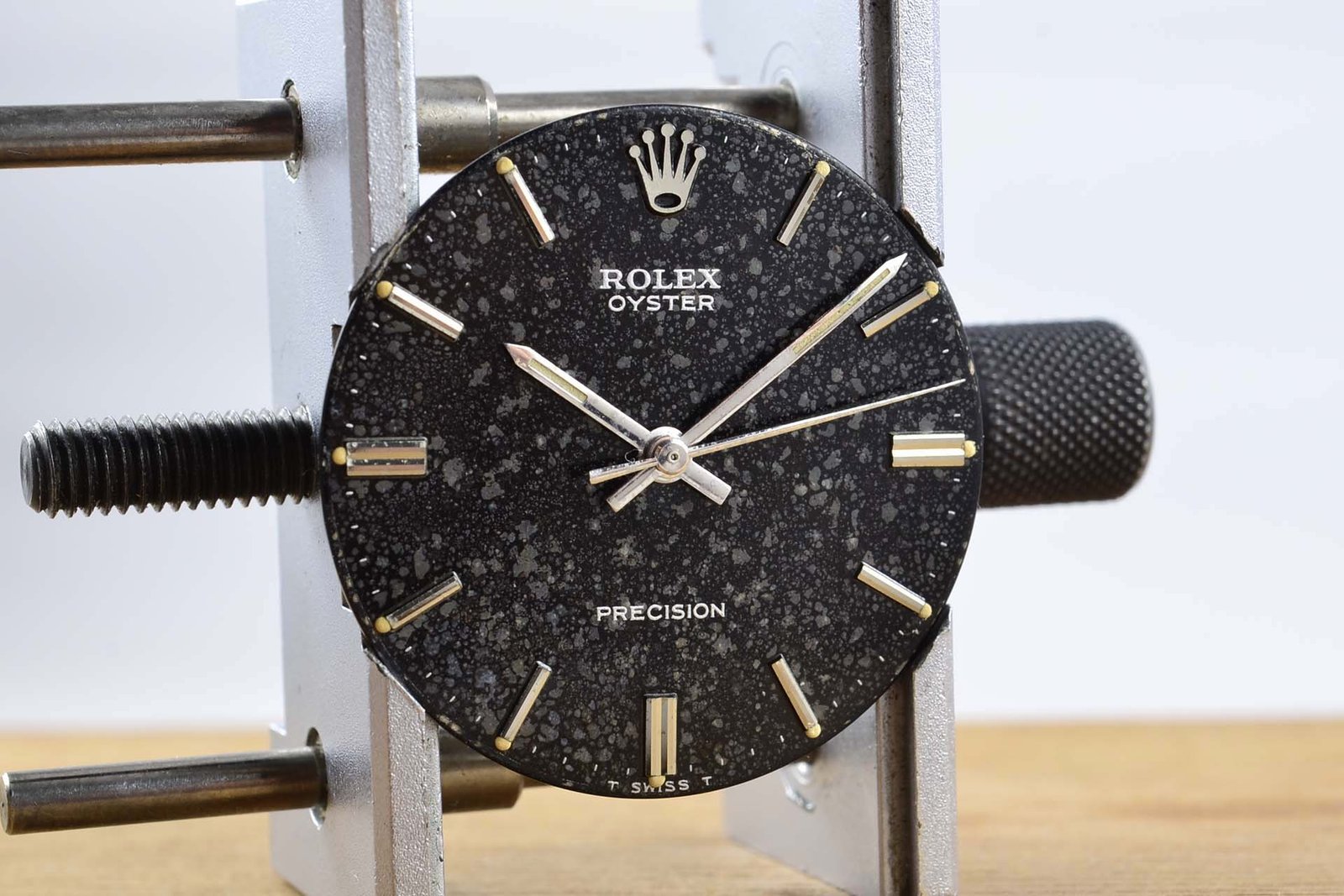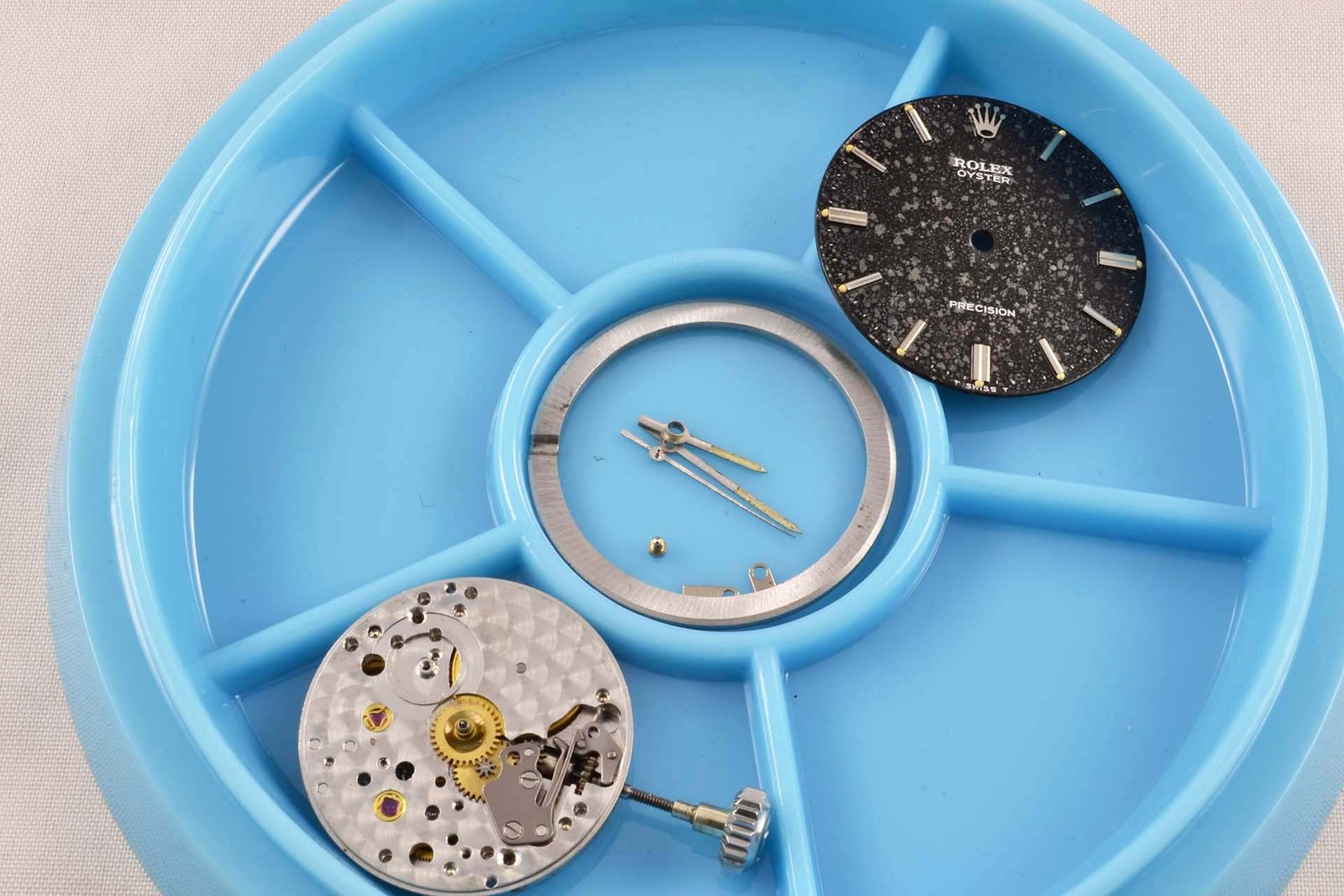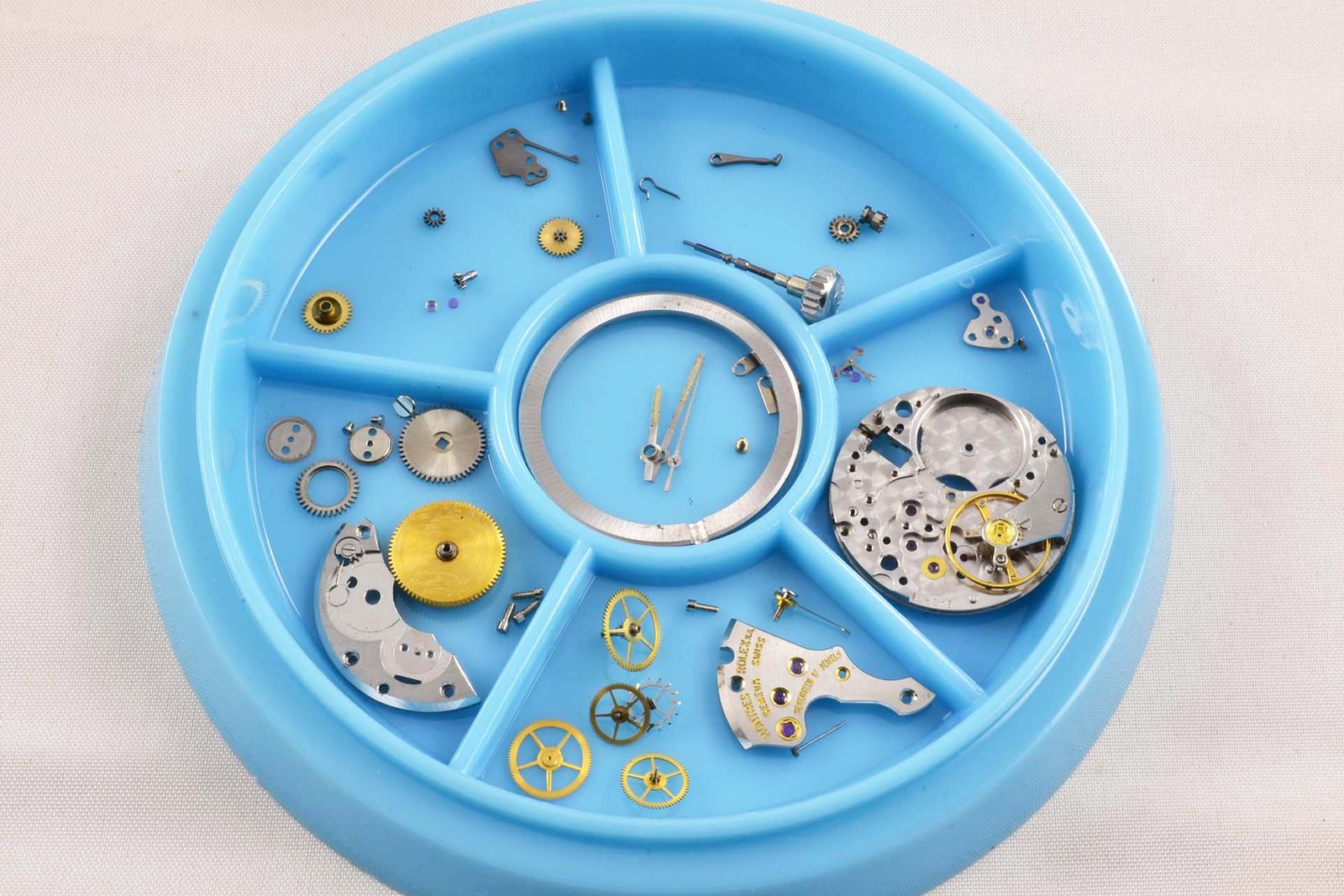 You may have guessed it, what interests us is the mainspring. It is he who gives the driving force to the rest of the watch. You have to take the mainspring out of the barrel to inspect it.
By removing it, we can see that it is broken at its flange. As a result, it cannot remain correctly in place in the barrel during winding. Spring replacement is unavoidable.
_______
The reassembly
The mainspring is replaced by a new one.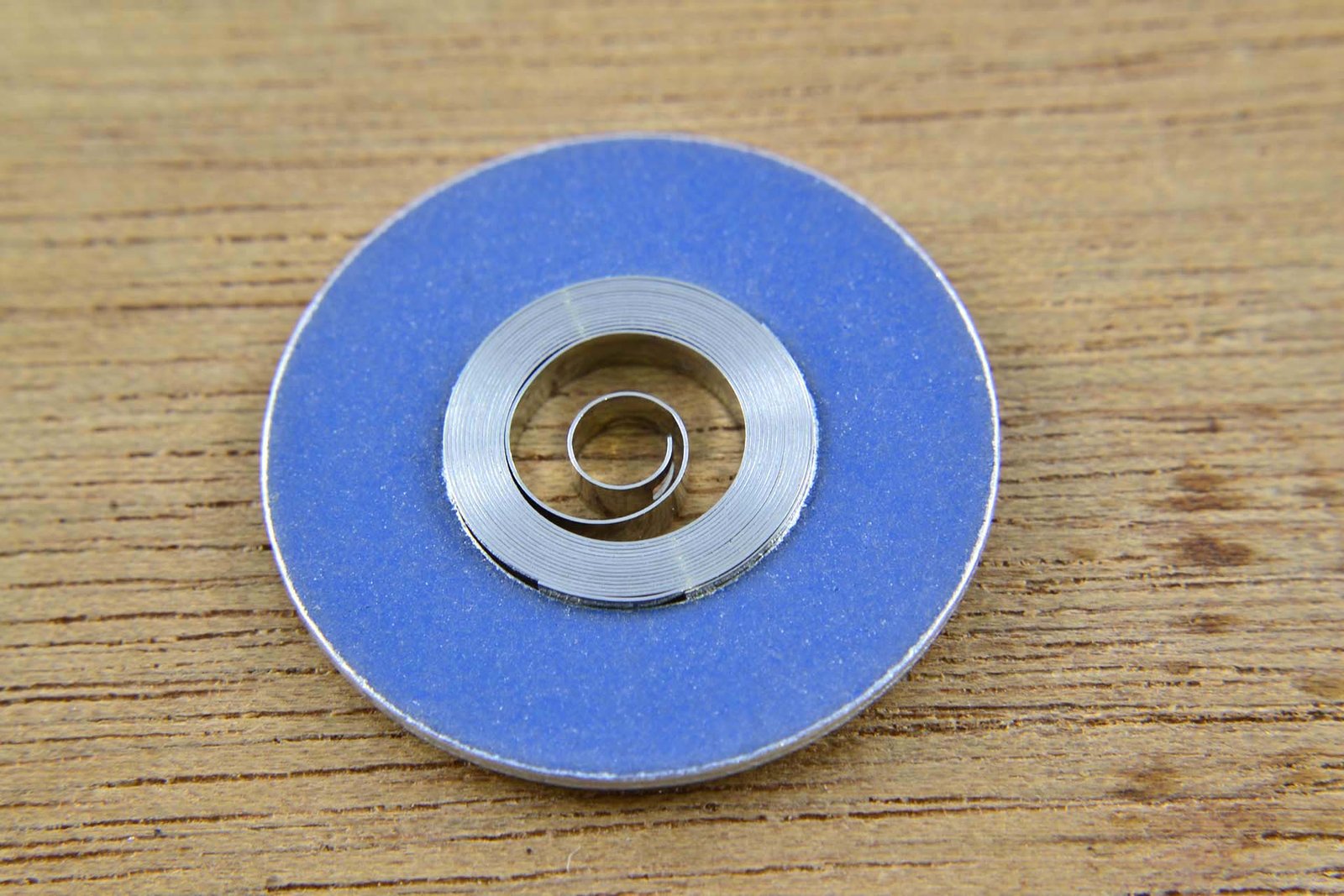 Let's go on.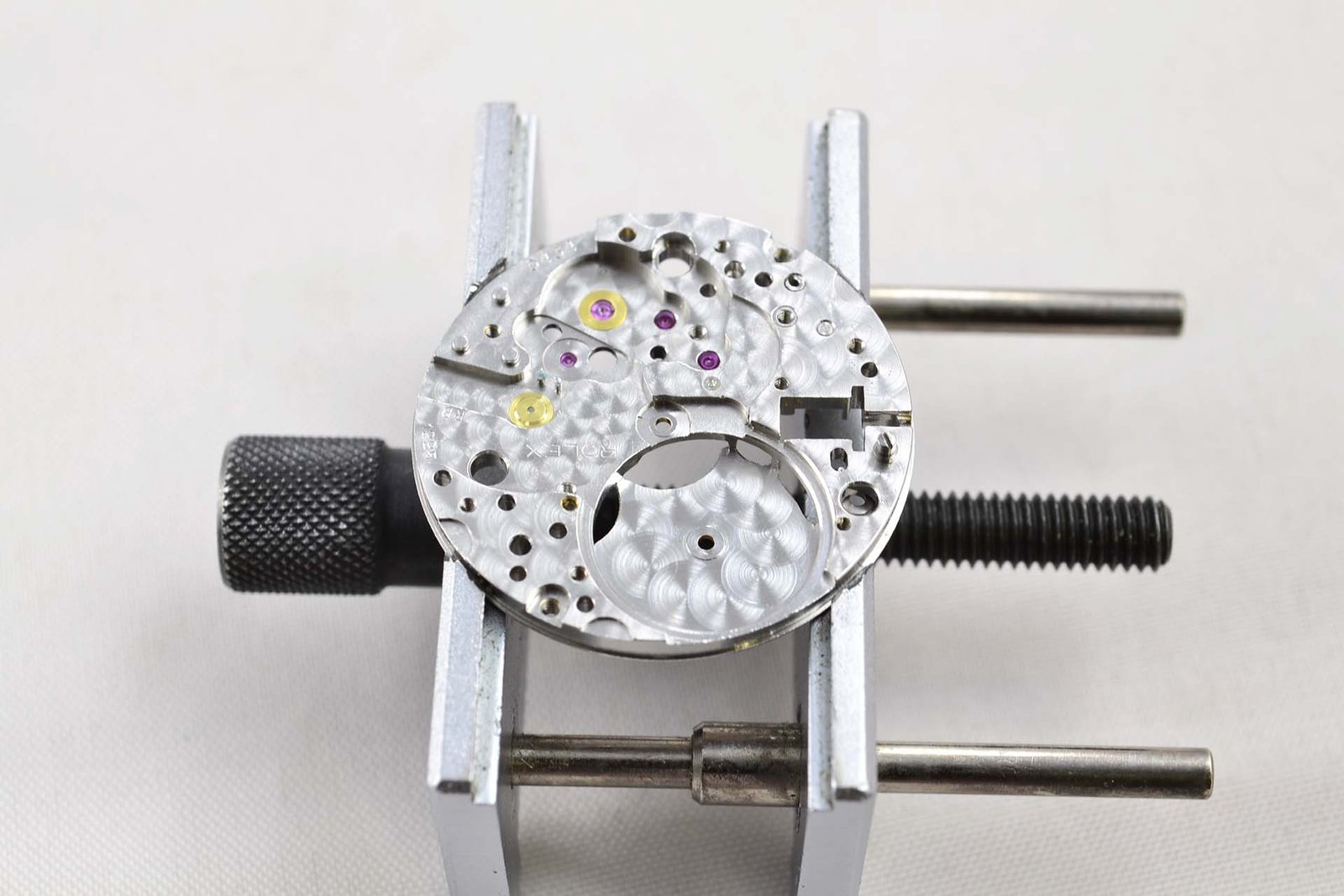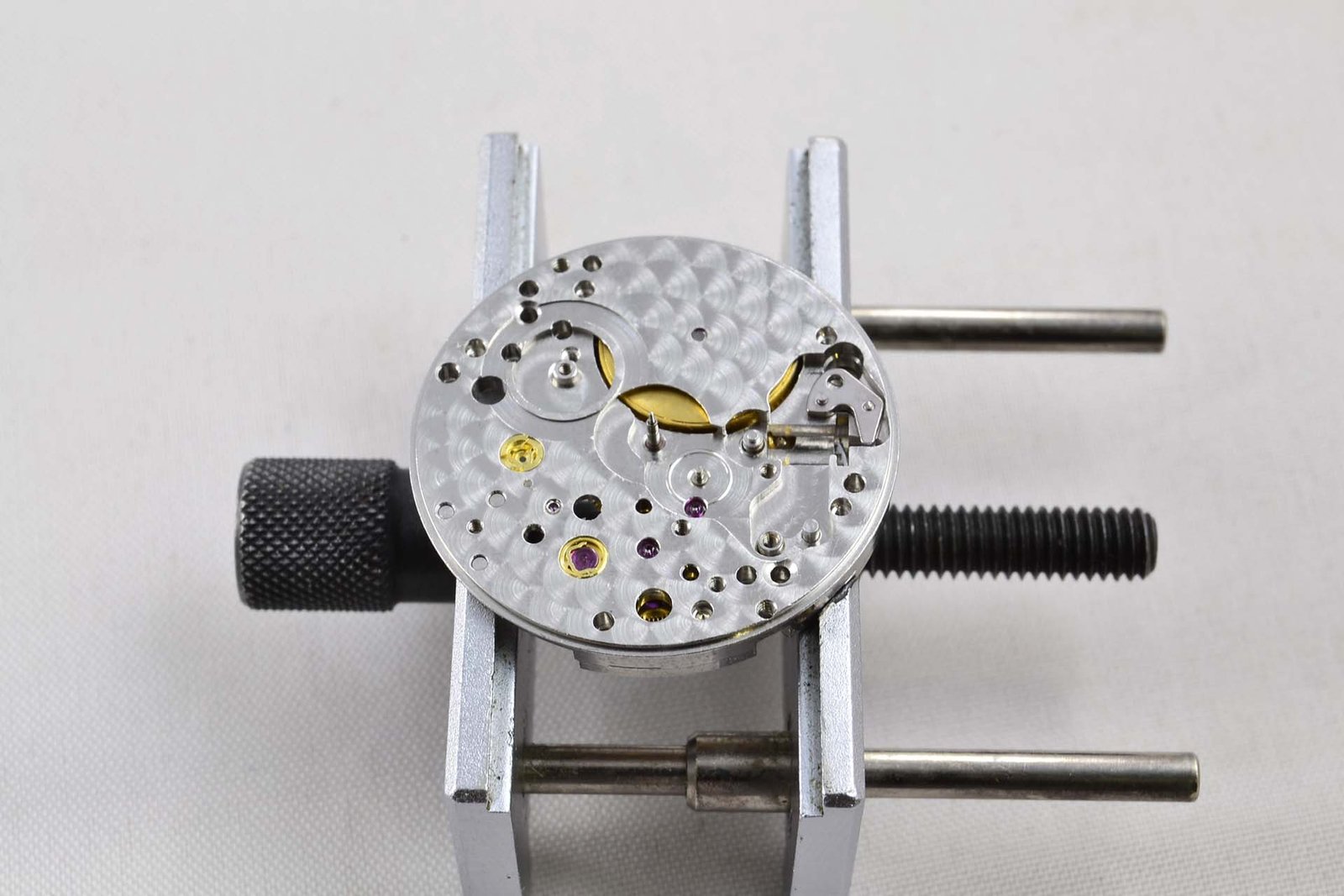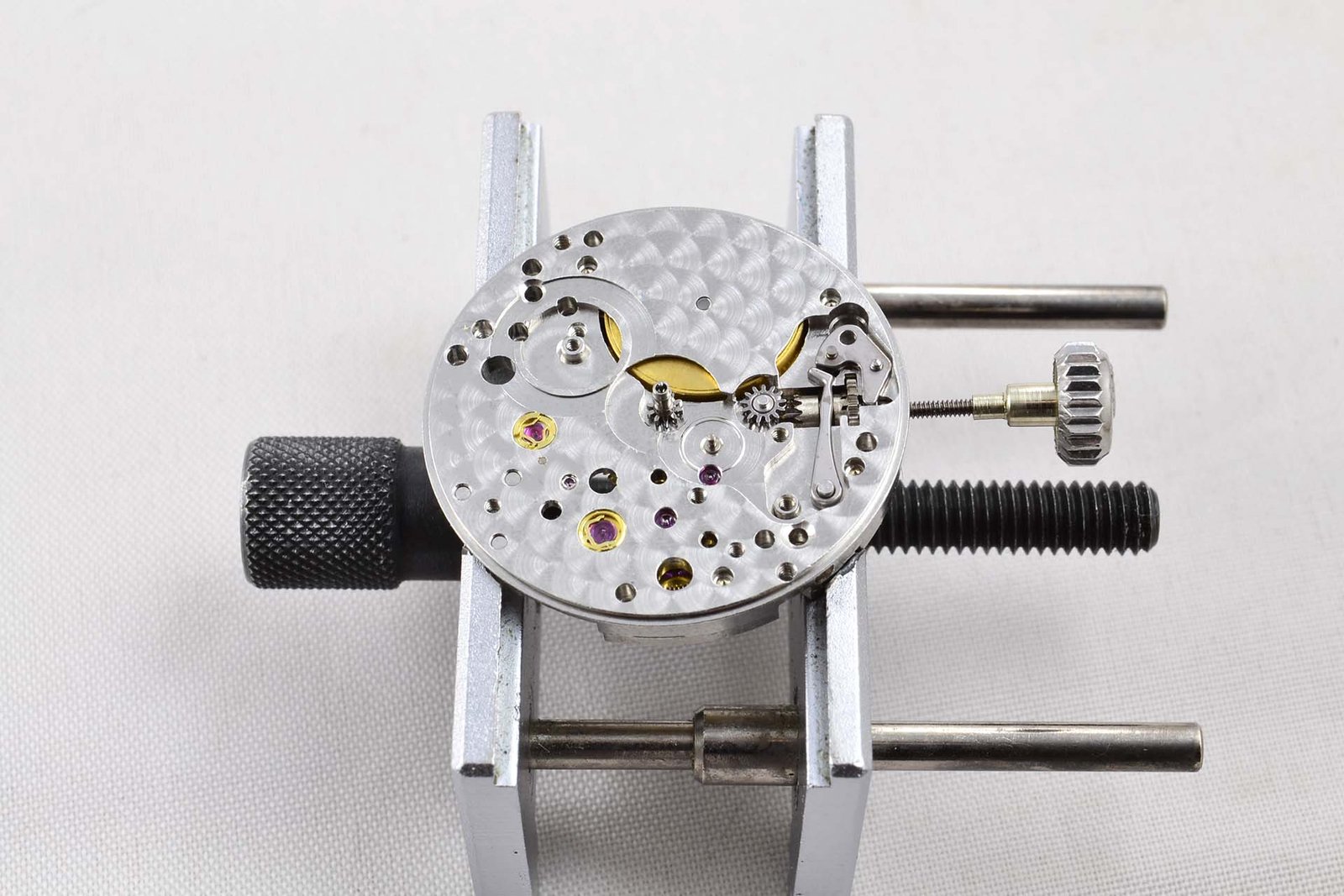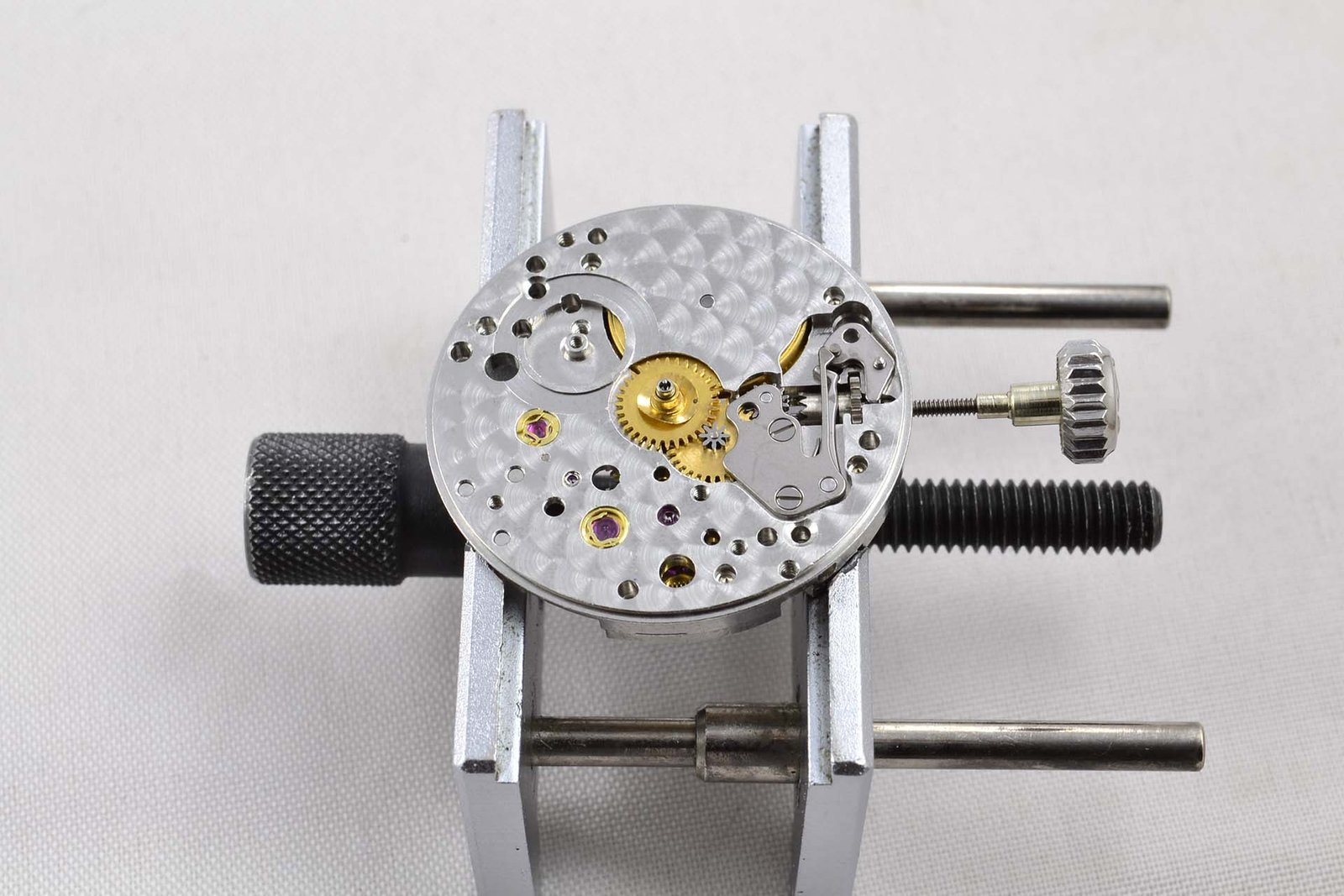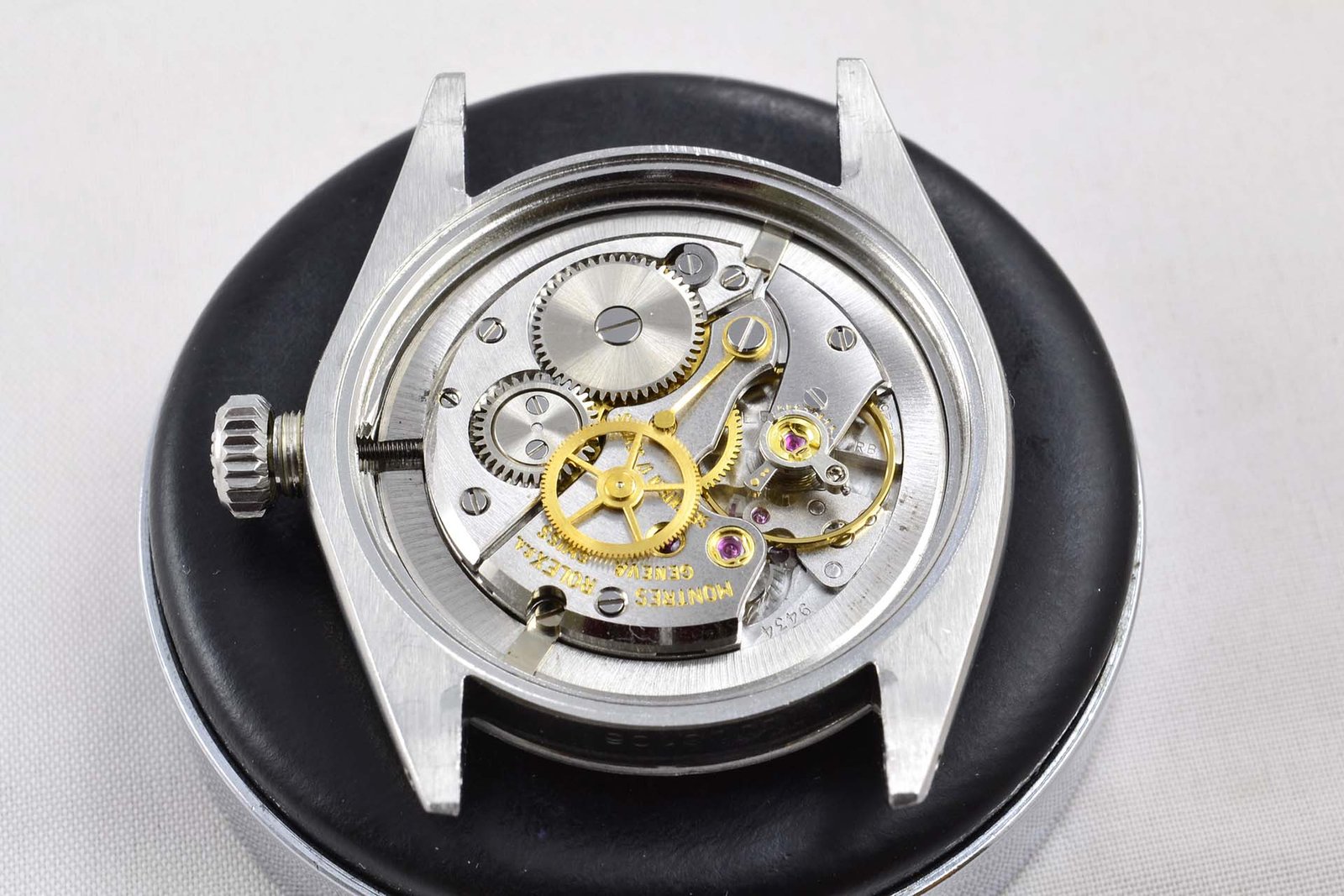 _______
Conclusion
Unbeatable precision, a simple revision is enough to restore its letters of nobility to this little fifty-year-old Oyster.
Accompanied by its folded steel Rolex Oyster 7835 bracelet, it now accompanies me (almost) every day.