One of the most iconic features of Pixel smartphones is the At a Glance widget. Located at the top left of the screen, this widget provides important information to Pixel users at a glance. These include weather and weather alerts, countdown timers and alarms, and a reminder that tells you when your smartphone flashlight is on and lets you turn it off whenever you want. a single press. The app can even display flight and boarding pass information, your carpool status, and let you know who's ringing your front door.
According to 9to5Google, a complication for In Brief has been added to the Pixel Watch. It is available on the rectangular complication slot of the Modular II or Modular III layouts of the Utility dial. A complication on a watch is a function other than displaying the time. The At a Glance complication is powered by the Assistant app, and when you set it up, you need to allow Assistant to access your calendar.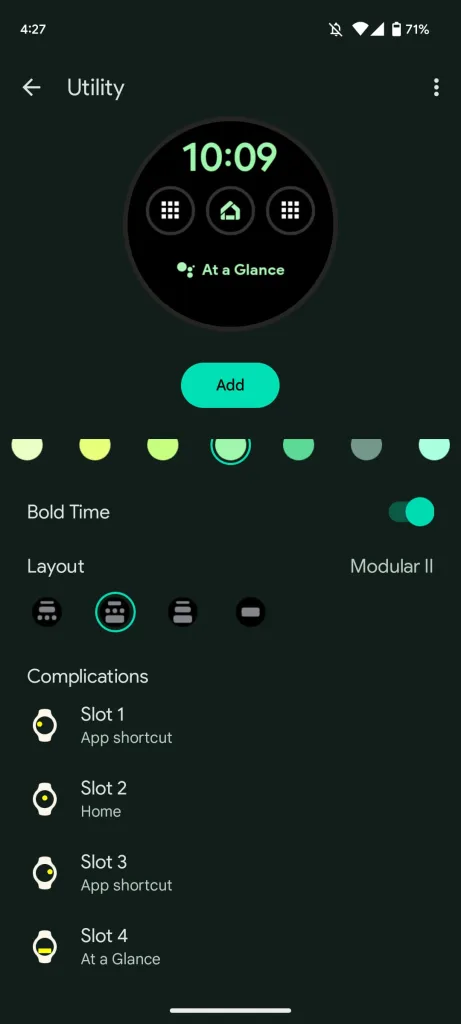 By default, the In Brief complication will display the day and date with an icon to represent the current weather conditions, and you will see the temperature. It's analogous to what the Pixel smartphone's At a Glance widget displays by default. We might see the complication show upcoming events with a countdown, though 9to5Google said it hasn't seen that information on the Pixel Watch yet.
Since the In Brief complication wasn't part of the June Pixel Feature Drop, it was most likely triggered by a Google-initiated server-side update. And for those wondering how much data the complication should reveal, hopefully some of the information the At a Glance widget shows on a Pixel phone will be visible on the Pixel Watch.