Today, a watch can do much more than just tell the time. It could be your alarm, your phone, your weather forecaster and, if you love sports, your trainer. GPS watches are great for people who like to run and get in shape because they track how far you've gone and how fast you've moved.
This information helps you improve your results.
However, not all watches are created equal – some are better than others. To help you achieve your goals, we've rounded up the best GPS running and fitness watches on the market today.
1.Garmin Forerunner 235
The Garmin Forerunner 235 has many features that are all connected. It can track your distance, pace, time, and heart rate. Activity tracking is also a useful feature, along with daily step counter and distance, calorie and sleep tracking. Garmin says this model is very minimalistic and easy to use; it has tables, graphs and maps that are easy to understand. The app's wireless connectivity lets you see what the current weather conditions are like and what the forecast is.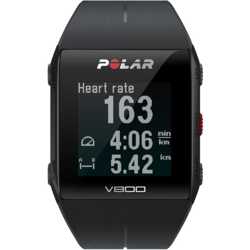 2.Polar V800
Choose the Polar V800 if you prefer a more modern and sleek design. This advanced multisport GPS watch is useful for gentlemen who play a range of sports as it works well for different types of training. It's also easy to use, with few buttons needed to operate the device. Another important fact is that this GPS running watch is leaner than its rivals, making it a more streamlined option.
View Polar V800 on Amazon.co.uk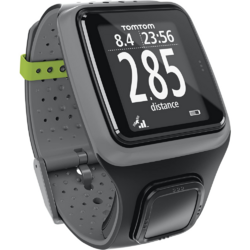 3.TomTom Runner
The Tom Tom Runner is a great tool for runners who want to improve their speed and fitness through interval training. QUICKGPSFix technology helps your watch find your location quickly and easily, while the ultra-slim design with an extra-large screen makes it different from other models. The one-button control is easy to use and accessible, making it the perfect running companion.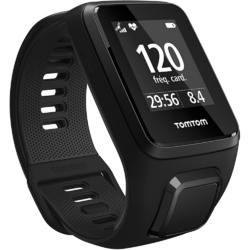 4. TomTom Spark GPS
Despite its fun name, the TomTom Spark GPS Watch is a powerful device with plenty of features. It can store up to 500 songs without needing your phone, and it tracks all your sports activities as well as your heart rate measurement 24/7. You can also set goals and track your progress daily or weekly. This is especially useful for people who are working towards long-term fitness goals.
See TomTom Spark GPS on Amazon.com
5.Garmin Forerunner 630
The Garmin Forerunner 630 is a practical watch for runners with its advanced metrics and easy-to-use touchscreen. It is also formulated for training and racing, allowing users to access their stress score and performance condition. Live tracking, audio prompts and music control make it a great choice for athletes, while the midnight blue model is perfect for any occasion.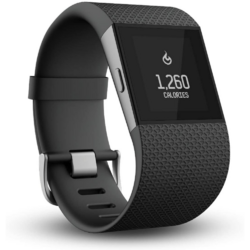 6.Fitbit Surge
The Fitbit Surge is a great choice for anyone looking for an affordable fitness tracker with GPS tracking. The PurePulse heart rate feature gives you continuous, automatic, wrist-based heart rate and simplified heart rate zones. Other great features include Multi-sport and SmartTrack, which lets you track runs, rides, and other workouts with multi-sport modes or auto-record them.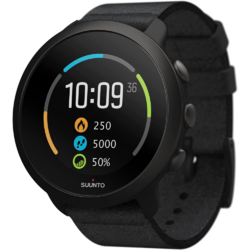 7. Suunto Ambit3 Sport
The Suunto Ambit3 Sport is a modern model which is very appealing due to its aesthetics. If you use it with Suunto Movescount app, you can plan your training sessions and be more responsible for training sessions. The Suunto Smart Sensor is also the smallest Bluetooth Smart-enabled heart rate sensor on the market, so you can even record your heart rate while swimming.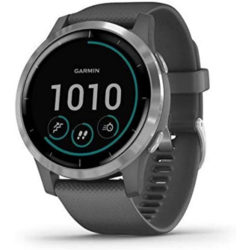 8. Garmin Vivoactive
If you're looking for an ultra-slim, sunlight-readable GPS smartwatch that has built-in sports apps with customizable watch faces, the Garmin Vivoactive is perfect. It also looks great whether you're working out or dressing up for a more formal occasion, making it a great choice for anyone with an active lifestyle. The Garmin Vivoactive is available in several classic colors to match any style.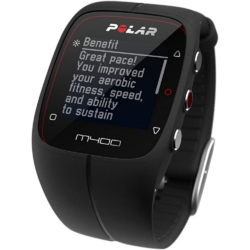 9.Polar M400
The Polat M400 is a waterproof watch with a daily fitness tracker. According to Polar, their model can help you plan an optimal workout, beat your personal bests, and find your way back after a run. The watch also notifies you when appointments on your calendar come up, and you can read messages even when your phone isn't with you – all at an affordable price.
10. TomTom Multisport Cardio
TomTom Multisport Cardio has a heart monitor and one-button control. It also has a futuristic look. It is available in bright neon colors. The interval training feature lets you set your interval training program to improve speed and fitness, perfect for long-term fitness aspirations.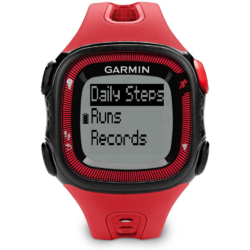 11.Garmin Forerunner 15
The Garmin Forerunner 15 is a simple, straightforward watch with attractive features like a rechargeable battery and up to 8 hours of GPS battery life, or 5 weeks in watch/activity tracking mode. You can also monitor your activity between runs and get calorie counts for the day. The Forerunner 15 has a sleek, modern look available in a wide range of colors.
12. Moto 360 Sport
Motorola's Moto 360 Sport model is available in select sporty colors, including Flame Orange. The ambient light sensor automatically adjusts to the surrounding brightness and the Wi-Fi connectivity makes this model one of the most accessible and easy to use watches. Wireless charging is also a plus along with water resistance.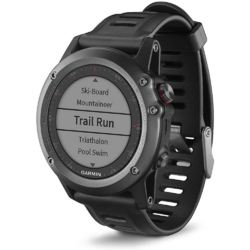 13.Garmin Fenix ​​5
The Garmin Fenix ​​5 watch is designed to look like a more classic watch, with a premium sapphire lens and stainless steel strap. It also features a protective stainless steel bezel and buttons, as well as a reinforced case for extra durability. The high-resolution color chroma display with LED backlight makes it easy to see data in different lighting conditions.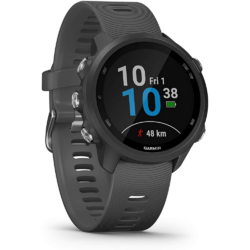 14.Garmin Forerunner 245
This watch is perfect for those who want to track their progress while training and also be able to see it in a clear and concise way. The Forerunner 245 also has a built-in heart rate sensor which makes things even more convenient. And if you want to connect with others who have this same watch, you can do so easily through Garmin Connect.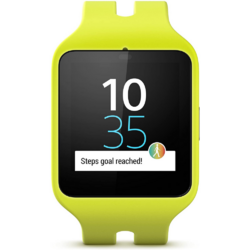 15.Sony SmartWatch 3
The Sony SmartWatch 3 is great because it has lots of features and looks modern. You can also change the strap and customize it with different watch faces. The battery life is also good, so you don't have to worry about charging it often.
Do you need a GPS watch for running?
For future races, GPS can be useful for runners looking to improve their performance, as it can track distance, time, and pace. This data can then be used to help plan training so that future runs are more efficient.
What is a GPS watch?
GPS watches have GPS tracking and navigation built into the device. They are commonly used as fitness trackers, field or tactical watches.