The SRPK25 model (38 mm; 8,900 copies; 410 euros) presents a surfer Snoopy who rides the waves, as in the original drawing. The surfboard on the dial is an original Seiko 5 Sports design, giving the watch a unique look.
The illustration of the SRPK27 watch (36.4 mm; 6,500 copies; 390 euros) represents a Snoopy flying through the air like a helicopter, his beagle ears acting as a propeller and his best friend Woodstock (in yellow) driver. The parachute on the case back is an original Seiko 5 Sports design, which highlights the collaboration.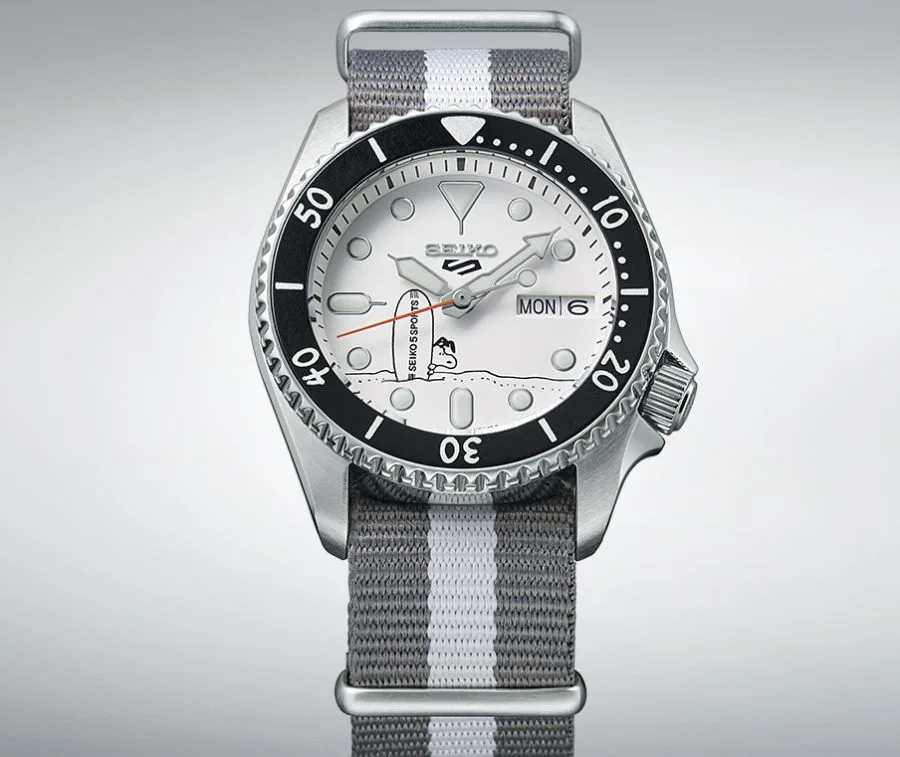 To give life to the scenario drawn by Charles Schulz, we find the use of the "Schultz Font" font from the comic strip on the bezel of the SPRK25 and on the dial of the SPRK27 and for the text "Limited Edition" on case backs. These are also provided with a special edition design.