Polar has just launched its latest sports watch, the Polar Vantage V3. The device comes with a range of features: three new sensors, including an updated heart sensor, and much more. It is designed to meet the needs of athletes and everyday users. This new offering from Polar replaces the previous model, the Polar Vantage V2, released in 2020. It could be a solid alternative to brands like Fitbit and Garmin.
One of the most popular features of the Polar Vantage V3 is its advanced biosensing technology, called Polar Elixir. Indeed, the Polar Vantage V3 is equipped with Polar Elixir, a feature that helps capture various health metrics such as cardiovascular performance, autonomic nervous system activity, and body temperature. This data is then converted into digital information, encompassing measurements such as blood oxygen levels, skin temperature and electrical activity of the heart via the wrist ECG.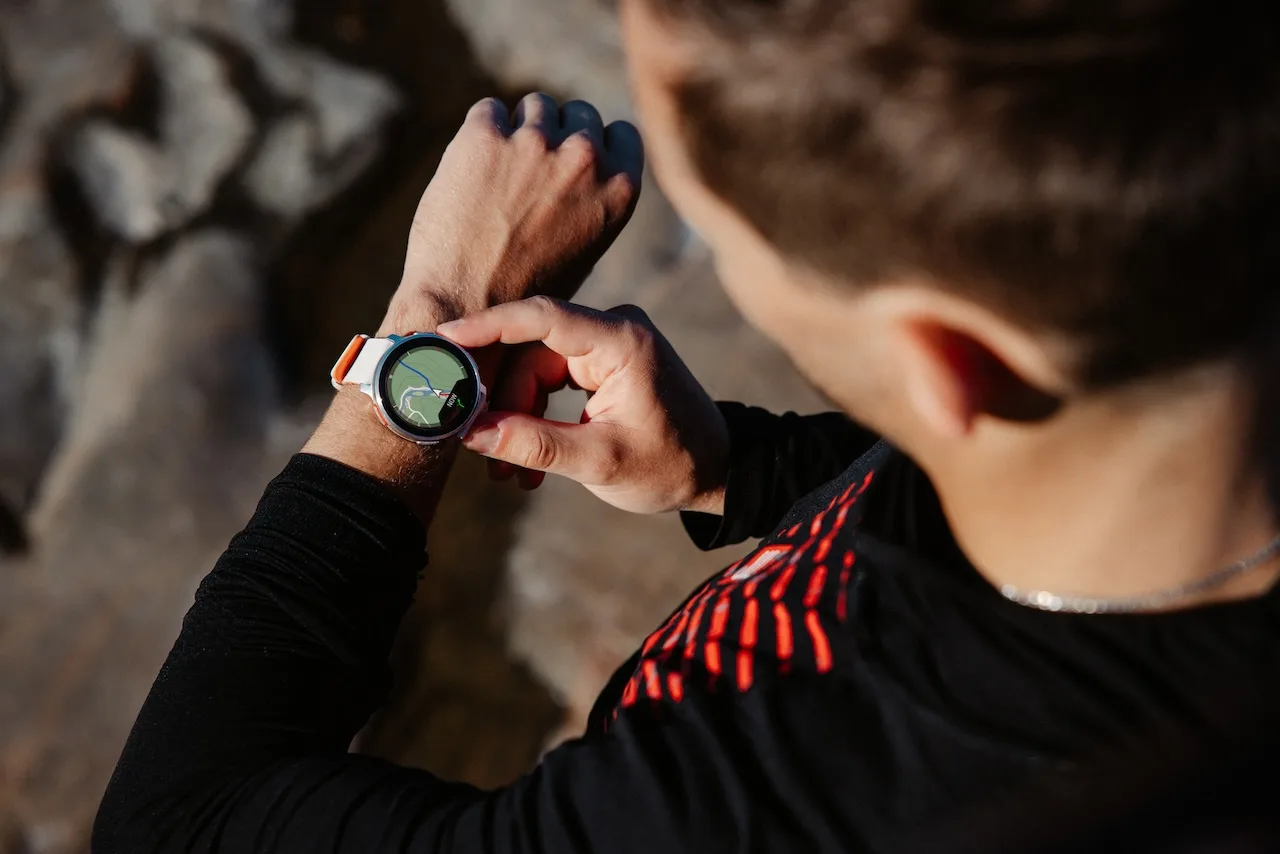 This new Polar sports watch features Polar's OHR Gen-4, which delivers the most accurate and advanced optical heart rate monitoring capabilities Polar has ever produced.
"Sports progress is defined by objectives: setting them, working to achieve them, surpassing them and setting the next ones. This requires a large amount of personal information that can only be obtained by measuring and analyzing very precise data about your performance. This knowledge, combined with personalized advice, is the ultimate key to progress", explains Sander Werring, CEO of Polar. "The Vantage V3 is Polar's most ambitious watch yet, powered by our most advanced biosensing technology, Polar Elixir".
The Vantage V3 features a high-resolution AMOLED touchscreenof a Dual frequency GPS, offline maps and a new processor that delivers the fastest performance ever in a Polar watch. The design, inspired by Polar's Nordic heritage, combines functionality and elegance, with a 1.39-inch AMOLED touchscreen with a pixel density of 462 ppi.
The watch is also fully compatible with standard 22mm bracelets and offers autonomy for several days.
Available from 600 euros
This watch is designed to help athletes perform at their best. It offers over 150 built-in sport profiles and a full suite of training and recovery tools. It includes features such as pulse oximetry for high altitude training, validated in a study with the Canadian Sport Institute. Users can also perform an electrocardiogram in 30 seconds, using the ECG sensor built into the wrist, allowing them to gain advanced insights into their overall well-being.
The watch is equipped with advanced technology that allows you to obtain precise location information even in difficult conditions, for example when you are near tall buildings or in bad weather. With the Vantage V3's tools, you can be sure you always know your position, whatever the conditions.
The Polar Vantage V3 is available for pre-order at a price of 599.90 euros and will ship from October 25. A combined set with the Polar H10 heart rate monitor is also available at a price of 649.90 euros. Three colors are available: Sky Blue, Night Black and Sunrise Apricot.