The Pixel Watch 2 is very close : it is almost 100% sure that the next high-end smartwatch will be officially presented alongside the all-new Pixel 8 range on October 4. Expectations are growing, and this time the new Pixel Watch might be able to actually read the rise (or fall) in body temperature.
The folks at 9to5Google have learned that Google's second smartwatch will feature a thermometer sensor and that the Personal Safety app will be improved. Their sources told them that the Pixel Watch 2 will borrow new capabilities that were originally introduced on the Fitbit Sense 2, but improve on them.
The cEDA sensor (continuous electrodermal activity) which we have been talking about since spring 2023 could well be present on the Pixel Watch 2. This sensor is responsible for collecting body data and more particularly for managing and monitoring stress. Users can expect new features on the next smartwatchdedicated to stress management.
Another feature of the Fitbit Sense 2 that will most likely come to the Pixel Watch 2 will be a skin temperature sensor. The big difference here is that Pixel Watch 2 owners might be able to check their skin temperature whenever they feel like it, whether it's day or night. The Fitbit Sense 2 only offers a body temperature reading at night, as part of a broader health report.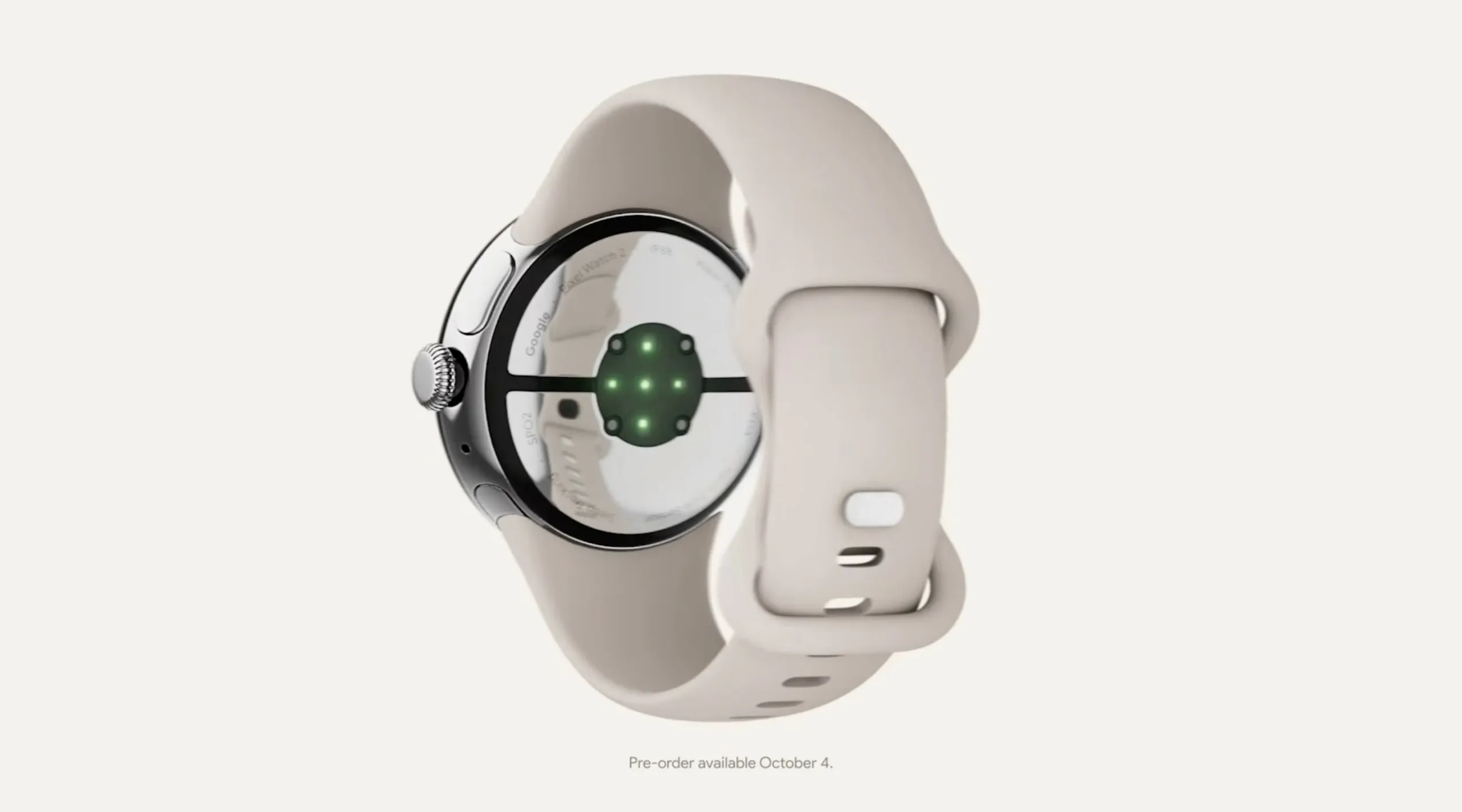 The 5th and 6th versions of the Galaxy Watch use skin temperature data to help users track their menstrual cycles, but 9to5Google's sources cannot confirm at this time whether the Pixel Watch 2 will have the same capability.
Google is fascinated by all things "thermo" — it has been repeatedly reported that the Pixel 8 Pro will include a thermometer. It's not yet clear how the smartphone one and the smartwatch one will interact or if they're even intended for similar purposes if they appear on both devices.
Personal Security app updates
Like other brands, Google offers its version of a personal security app on the Pixel Watch. For example, it can detect if you have had a hard fall and call for help if necessary. There is also an emergency SOS function, accessed by quickly pressing the crown five times. The Personal Security app is expected to get a significant update on the Pixel Watch 2, according to 9to5Google's sources.
In the event of an accident, your basic medical information » will be displayed on your watch "so emergency responders can easily find them". Then the app will also gain "full support for emergency sharing, which lets you share your location with trusted emergency contacts". If your Pixel Watch 2 is the LTE variant and has a data plan, Emergency Sharing will work even without your smartphone.
It would be possible to set a security check countdown — once the scheduled time has elapsed, personal security attempts to check that you are okay. If you do not respond, thesmartwatchcan notify your emergency contacts. This feature also requires LTE and a data plan.