Garmin launched its new MARQ Carbon collectionthe next generation of its line of supercharged (and expensive) sports watches. "For years, MARQ has been synonymous with exceptional smartwatches with authentic design. We are delighted to preserve this heritage with this new MARQ Carbon collection. It stands out for its elegant design thanks to its luxurious carbon fiber casing. It also integrates a set of the most advanced connected functions, to support all enthusiasts in their adventures"wrote Dan Bartel, vice president of global customer sales at Garmin.
Ultra light, the MARQ Carbon collection highlights the passion of Garmin with unique know-how by introducing a premium material into the industry: fused carbon. Indeed, the MARQ Carbon case is made up of 130 layers of carbon fiber sheets and is the lightest in the MARQ range. The strap is made of perforated FKM leather, nylon or silicone.
On the technical side, the watch has an AMOLED screen with a curved sapphire lens, for increased robustness, and a battery with a battery life of 16 days.
All new MARQ Carbon collections feature multi-band GPS with battery-saving SatIQ, TOPO maps and new sleep tracking, sleep training and body battery enhancement features.
3 models: Athlete, Golfer and Commander
The new Garmin MARQ Carbon range consists of three models: Athlete, Golfer and Commander. Below you will find a detailed overview of the new features for each of them.
MARQ Athlete – Carbon Edition (2,950 euros)
Metrics: Endurance Score, Hill Score, Workout Readiness
Training features: PacePro, Garmin Coach, daily training suggestions, real-time endurance and running widget.
MARQ Golfer – Carbon Edition (3,100 euros)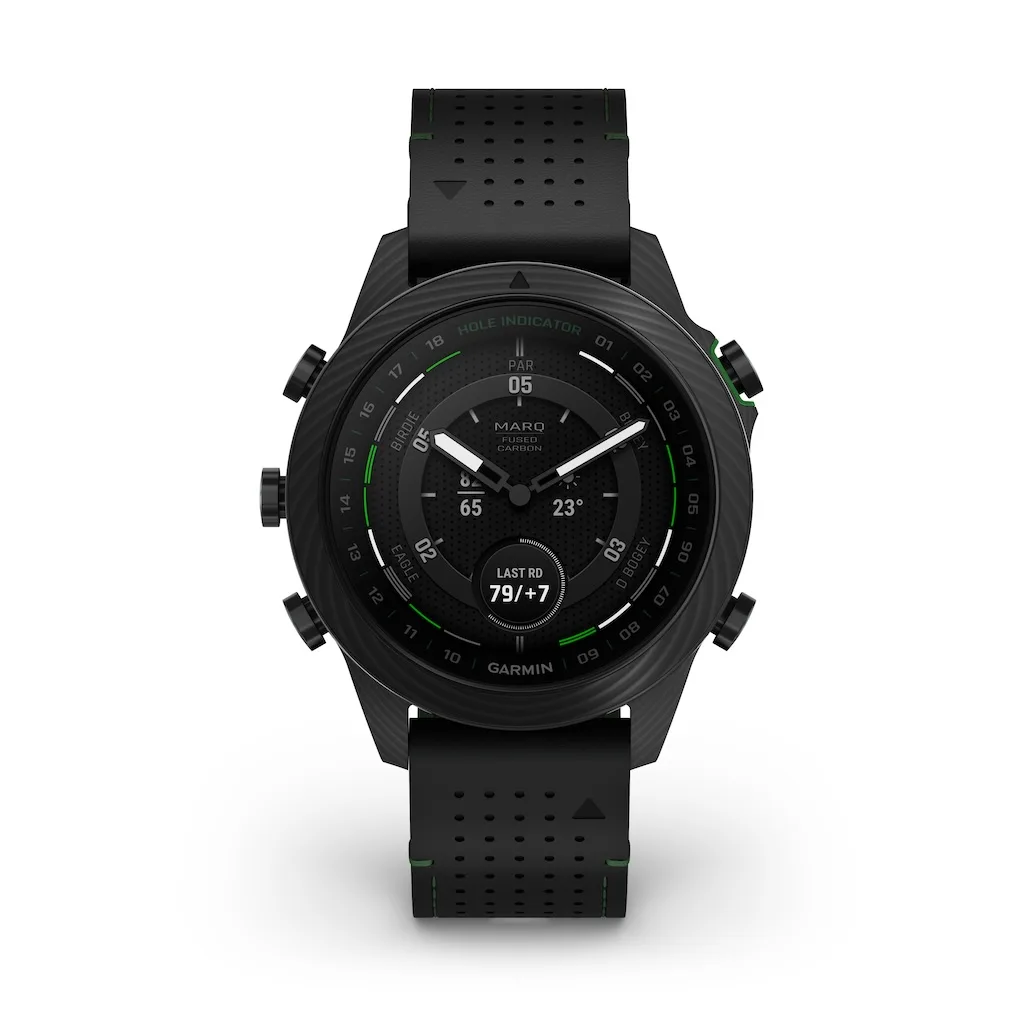 Preloaded Courses: Over 43,000 golf courses worldwide.
Virtual Caddy: Recommends clubs based on various factors.
Shot dispersion table: Help in assessing the dangers and choosing clubs.
PlaysLike Distance: Adjusts distances based on changes in elevation and other conditions.
Green Contour Data: Available with an active subscription to the Garmin Golf app, it shows the direction of the slope on select courses.
MARQ Commander – Carbon Edition (3,200 euros)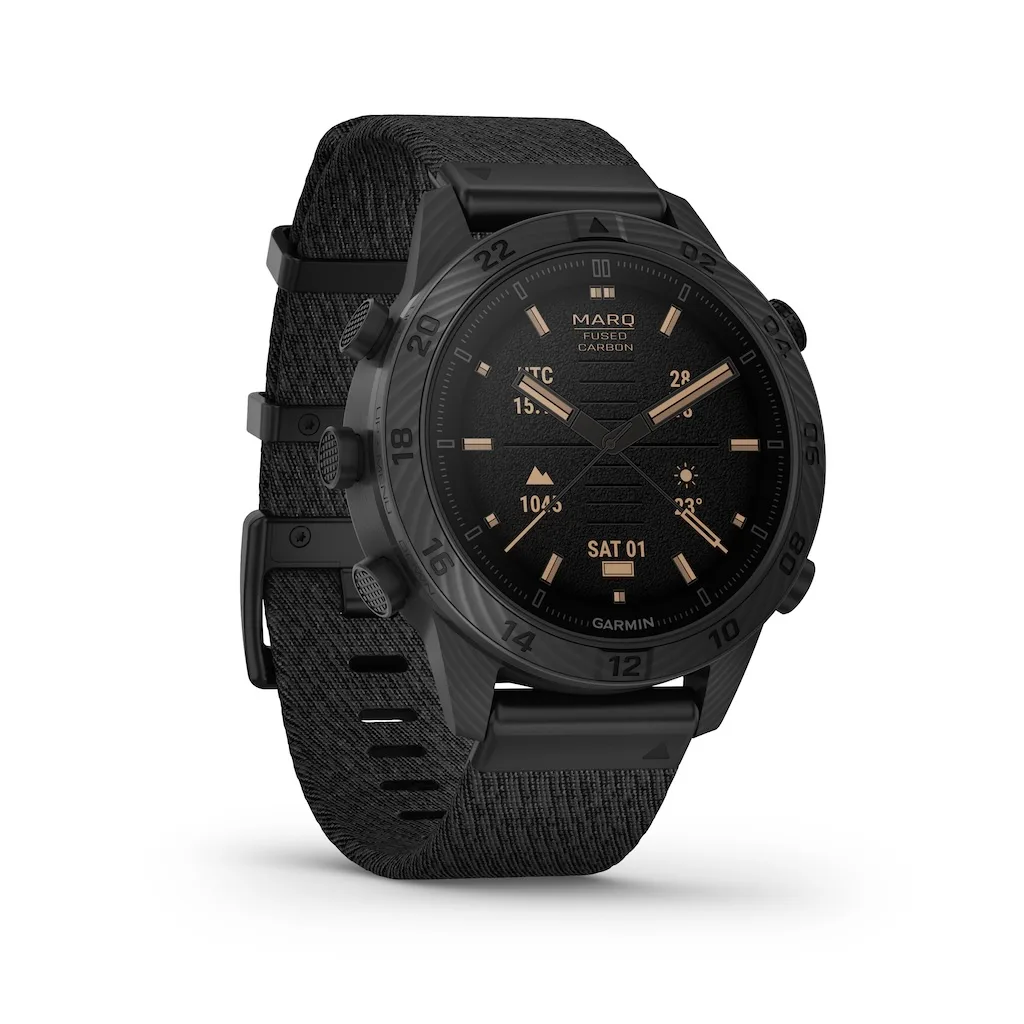 Night Vision: Readable screen with night vision goggles and stealth mode for operational security.
Security: Includes a switch that erases all user memory if security is compromised.
Tactical features: Dual position format, Jumpmaster and projected waypoints. Advanced aviation features for airborne operations.