The decoration in watchmaking is different from the finish. Finishing consists of perfecting and improving a part (polishing, satin-finishing, etc.) when decoration strives to adorn a part with decorations by engraving it. guilloching it. beading it, etc.
It is therefore less a question of functionality than of decoration, aesthetics, artistic choice. It gives cachet to the watch, personalizes it and sets it apart. Obviously, decoration is to be practiced in moderation, otherwise a watch will become too overloaded.
Engraving in watchmaking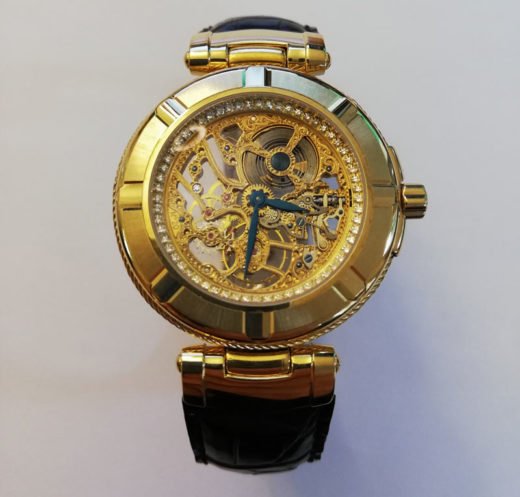 By engraving, we mean drawings representing patterns but also numbers and letters.
Engraving has no limit and adorns the movements of a luxury watch, bridges, oscillating weights, cases, buttons, etc.
Engraving techniques
They are numerous, from the most artisanal to the most modern, made with a laser with formidable precision.
We will still prefer the charm of the artisanal engraving and its small defects which let guess the hand of the man by the engraving in hollow, for example, which consists in digging with a chisel.
beading
This pattern represents a succession of circles. It is mainly found on turntables or bridges.
openwork
I'openwork consists in creating openings to make the movement appear. A skeleton watch has therefore "undergone" openwork. We avoid doing it on watch dials whose movement is not exceptional. It would be ridiculous to do so on a watch with a quartz movement.
The chiseling
This is the reverse of intaglio engraving. The craftsman, or the machine, will give relief to the shape by digging all around.
Sunshine
As its name suggests, this decoration is made of rays starting from the center and giving the impression of a sun. It is found on parts of the movement. Not to be confused with the sunbrushed finish often seen on dials.
The coasts of Geneva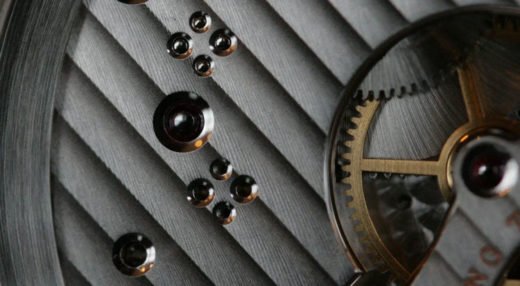 This decorative motif is mainly applied to the oscillating weights or the bridges. Personally, I love this decoration.
The guillochage
This very old technique consists of drawing lines and curves by removing material. I was able to practice on an old guilloche machine at Breguet in Geneva, it was magical. Here is the machine in question: