Yesterday was a big day for the Apple Watch, as the lineup of smartwatches of the company, which has existed for a long time, today celebrates its 10th anniversary. And just like when the iPhone celebrated its 10th anniversary, Apple has a lot planned for Apple Watch lovers.
In addition to its Apple Watch Ultra 2, Apple also announced the Apple Watch Series 9, which seems like a very good buy if your Apple Watch needs to be replaced or if you want to get your first watch. The Series 9 follows last year's Apple Watch Series 8, which was a largely iterative update adding temperature sensors and collision detection, and the Apple Watch Ultra, which is a smartwatch more robust featuring bigger changes, like a larger screen and separate action button.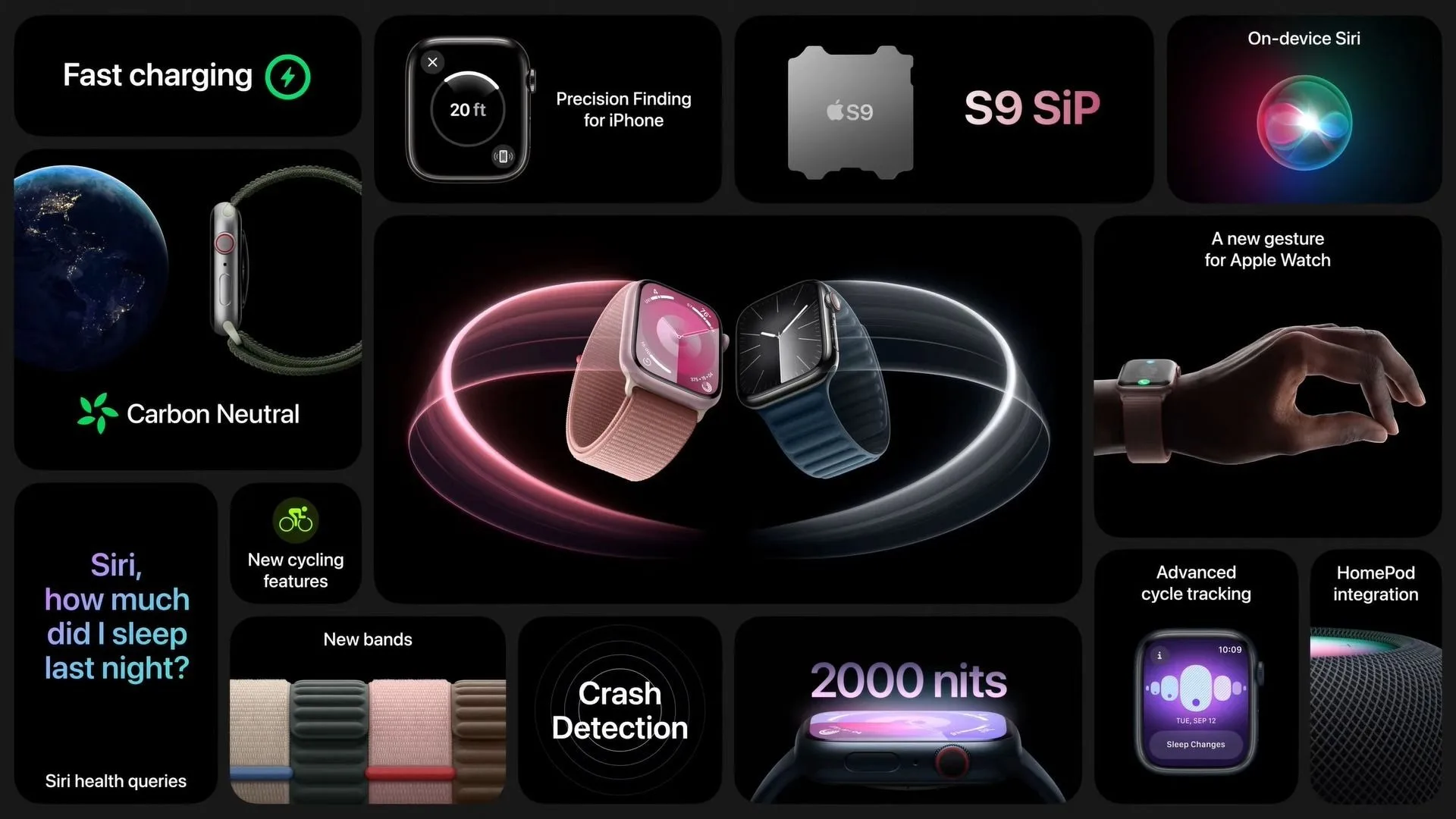 Although she is no longer there smartwatch Apple's most premium model, the Series 9 still brings a series of sensible improvements over its predecessor, the Series 8. For starters, we have a powerful new processor — the S9 SIP (System in Package), which has 5.6 billion transistors and a 30% faster GPU, as well as a quad-core neural engine that enables things like on-device Siri processing (making queries much faster) and 25% faster dictation. more precise. Apple claims that this new chip and its many improvements help improve fluidity and overall performance.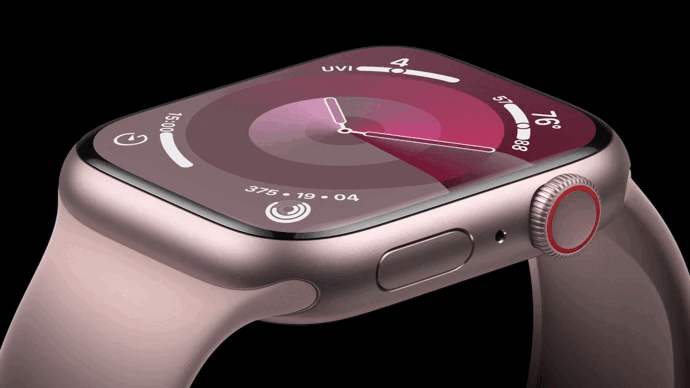 The Series 9 also features a significantly improved edge-to-edge screen, whose brightness can reach 2,000 nits and go down to 1 nit. She is also capable of read the gestures of the hand on which you wear the watch — with a double-tap, you can turn off alarms, end calls and more. Despite all these improvements, Apple claims the watch still has 18 hours of battery life.
Siri also gets a slew of improvements, like the ability to read and provide health information. For example, you can ask Siri how many calories you've burned, how many miles you've walked today, or how your blood pressure is trending. watchOS 10, part of Series 9, also benefits from improvements such as the NameDrop feature which will be available in iOS 17 and which was first announced at WWDC.
A little focus on the environment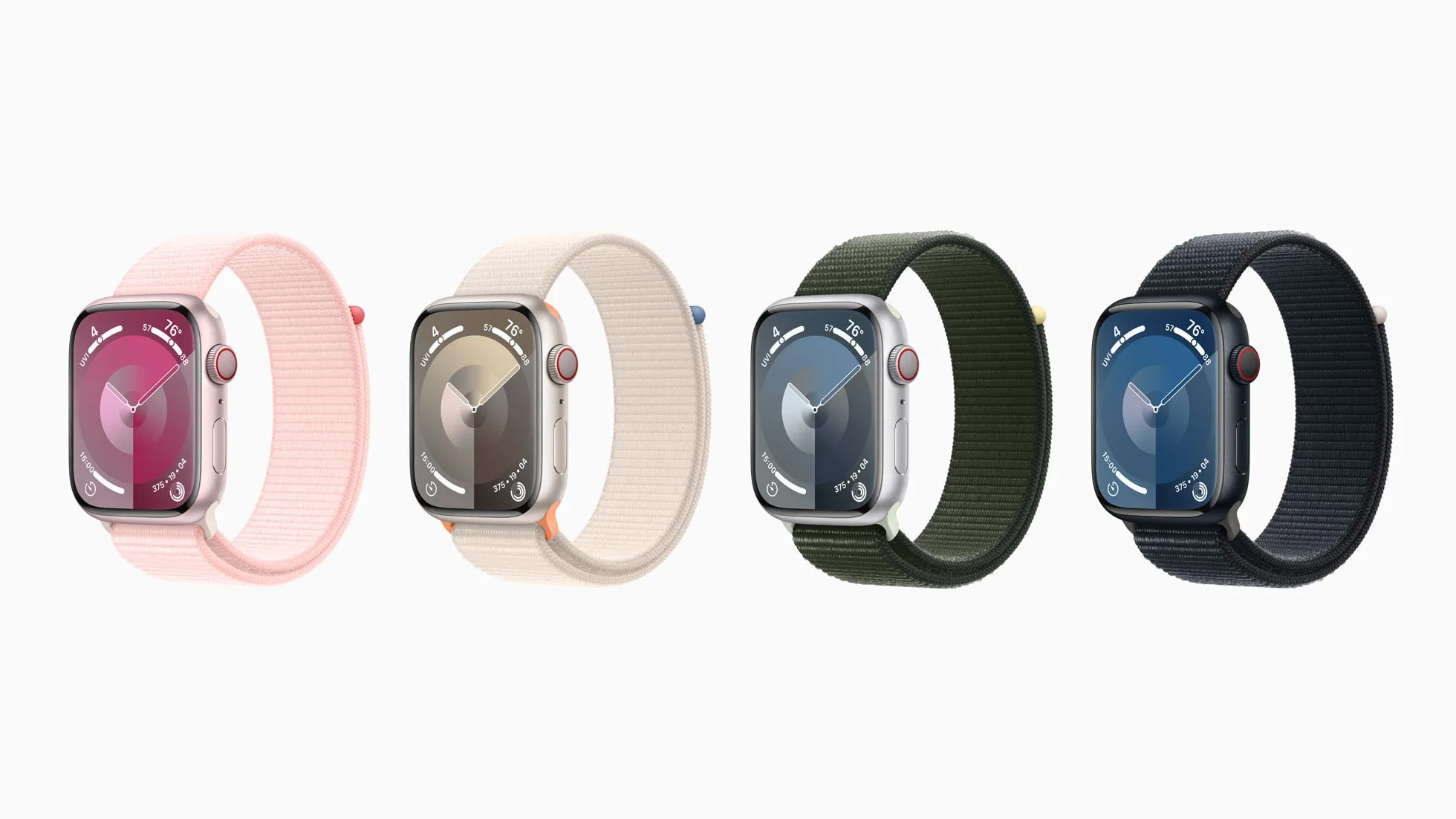 Apple is also promoting some environmental improvements for the Apple Watch. The Apple Watch Series 9 is available in the usual range of aluminum and stainless steel colors, plus a new pink color, and with the new eco-friendly FineWoven bands as well as new Nike sporty bands and fashionable Hermès bands ( also environmentally friendly).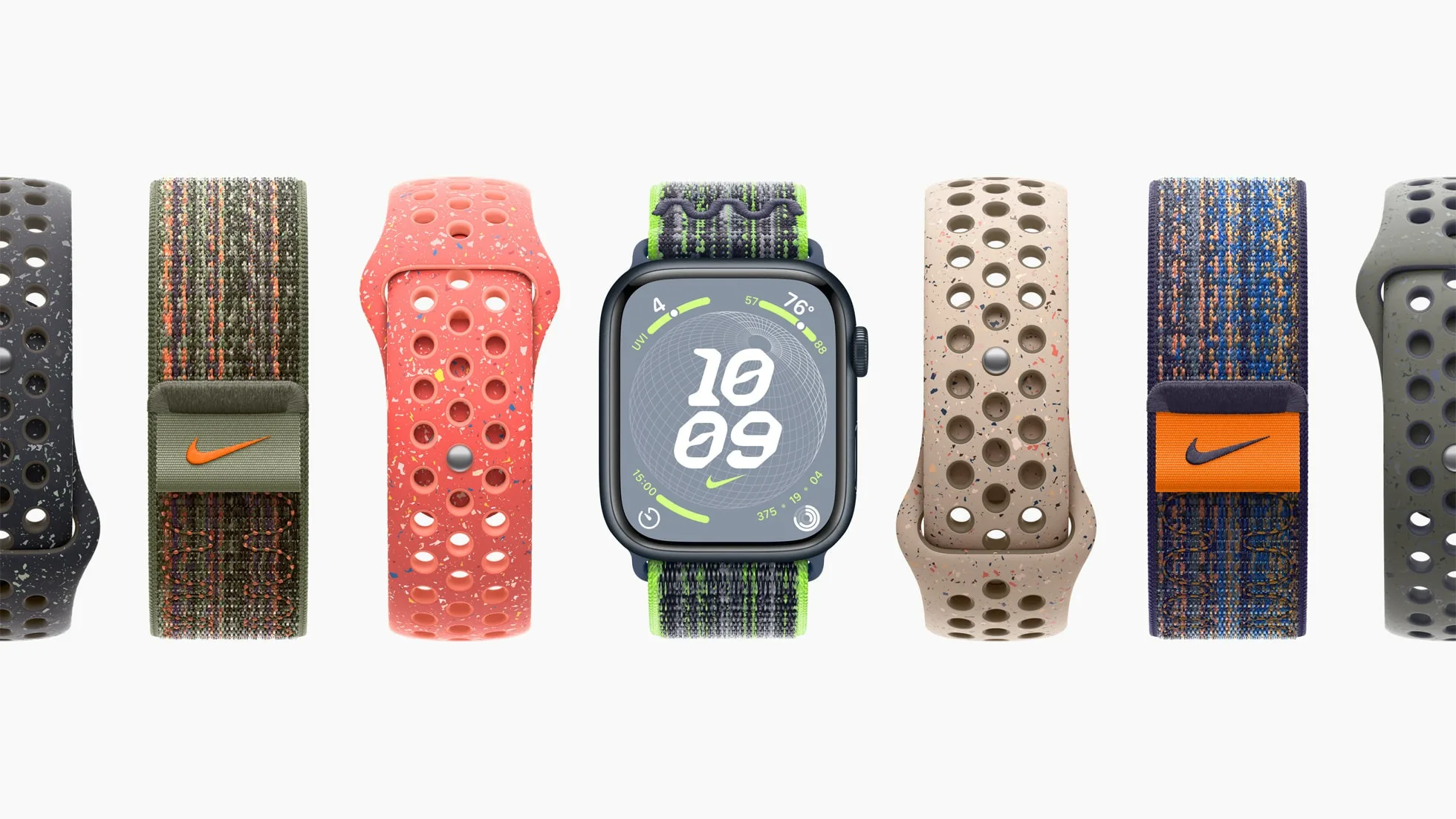 The Apple Watch Series 9 is available from 449 euros and you can pre-order it as soon as the event ends. It will be available in stores from September 22.