Clearly, the brand of Charlie Paris watches has plans in his head. After launching the automatic watch for women Original 36 in pre-order (we talked about it here), the French brand is launching the Concordiaa men's automatic watch, also on pre-order.
A foolproof watch?
This watch has a very special story, even if it is pre-ordered on the brand's website, it has already been well traveled. It was worn by a brand ambassador, Matthieu Tordeur, during his exceptional crossing of Antarctica alone and without refueling, making him the first Frenchman and youngest explorer to reach the South Pole in this way.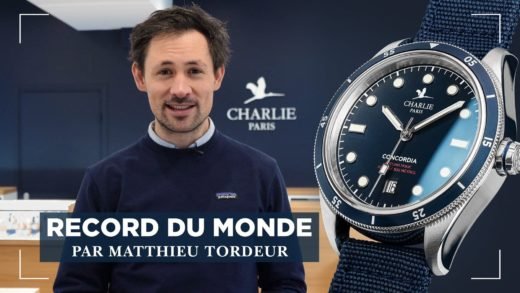 The watch (and incidentally Matthieu Tordeur) traveled 1150 km over 51 days supporting temperatures down to -37 degrees.
Why Concordia?
Charlie Paris' watch takes its name from that of the Concordia research station located in Antarctica which, like the Concordia toolwatch, operates all year round 🙂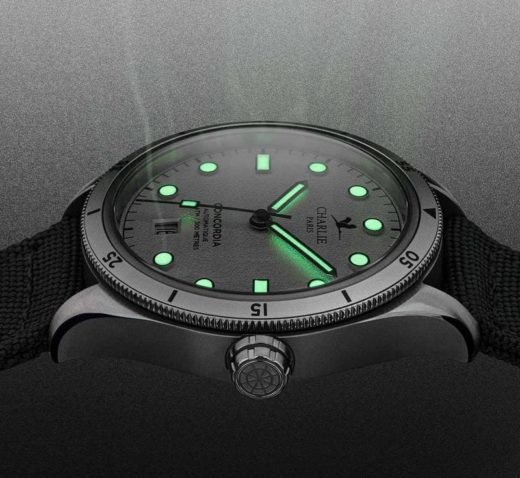 The Concordia watch in detail
A reasonable diameter of 40mm and 12.7mm thick for its 316L steel case makes it possible to satisfy all wrist sizes.
The case embeds an STP1-11 automatic movement produced by STP (Swiss Technology Production) which is based in the Swiss Jura.
And to preserve it well, the case is water resistant to 300 meters (30 ATM). The power reserve is 44 hours. Complications side, we stick to the classics that allow to keep a clearly visible dial: hours, minutes, seconds and date.
The case is surmounted by a unidirectional rotating bezel with 120 clicks and an anodised aluminum disc. But do you know what the unidirectional rotating bezel is for? Initially, it was above all an instrument for divers which allowed them to know the diving time, the time remaining in the tanks, etc. but not only. You can use it as a countdown tool for any activity.
For example, if you want to calculate a duration of 15 minutes. If the minute hand is at 30, you turn the bezel until the marker (the inverted triangle) is at 45.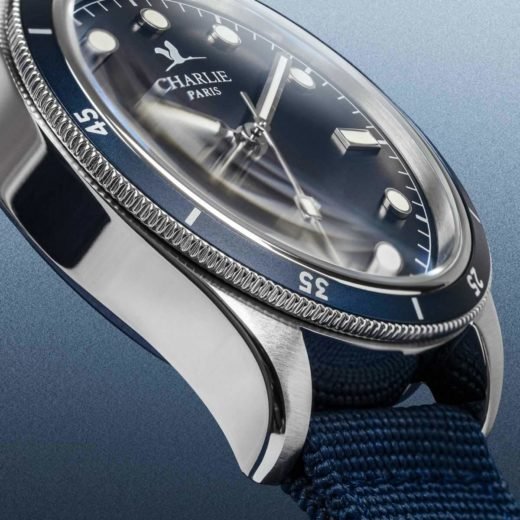 It is unidirectional, not bi-directional, to avoid handling errors during the dive which would distort the calculation if the bezel turned in the other direction.
Who says adventure watch implies robustness and in particular ice (or glass). The dial is protected by a domed sapphire crystal with anti-reflective treatment 3mm thick.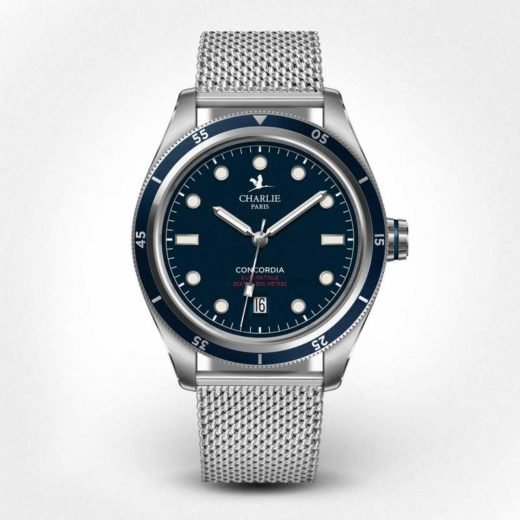 And the price ?
Good surprise for a watch equipped with a Swiss movement and assembled in France, it is offered at €595 for pre-order instead of €695.