Watches have become more than just a tool for telling the time. They are now considered a fashion accessory in their own right, reflecting the style and personality of the wearer. One of the key elements of a watch is its case, which protects and houses the movement and the dial.
We invite you to discover the different materials used for the manufacture of watch cases.
Stainless steel: a popular and affordable choice
I'stainless steel is arguably the most commonly used material for watch cases. It has several advantages, including corrosion resistance, durability and relatively low cost. In addition, it is easy to work with and can be polished or brushed to obtain different finishes.
316L stainless steel: superior quality
There are different types of stainless steel, but the 316L is particularly appreciated for the manufacture of watch cases. This variant of stainless steel contains molybdenum, which increases its resistance to corrosion and gives it better durability.
Titanium: lightness and resistance
THE titanium is another popular material for watch cases, especially for its lightness and exceptional strength. It is approximately 40% lighter than stainless steel, while being much more resistant to corrosion. Additionally, titanium is hypoallergenic, making it an ideal choice for people with sensitive or allergy-prone skin.
The different titanium finishes
Titanium can be treated in different ways to achieve various finishes. We can cite, for example, the brushed titaniumwhich has a matte and satiny texture, or the polished titanium, which offers a shiny and radiant appearance. Some high-end watches also offer cases in ceramic coated titaniumproviding increased resistance to scratches and wear.
Ceramics: elegance and modernity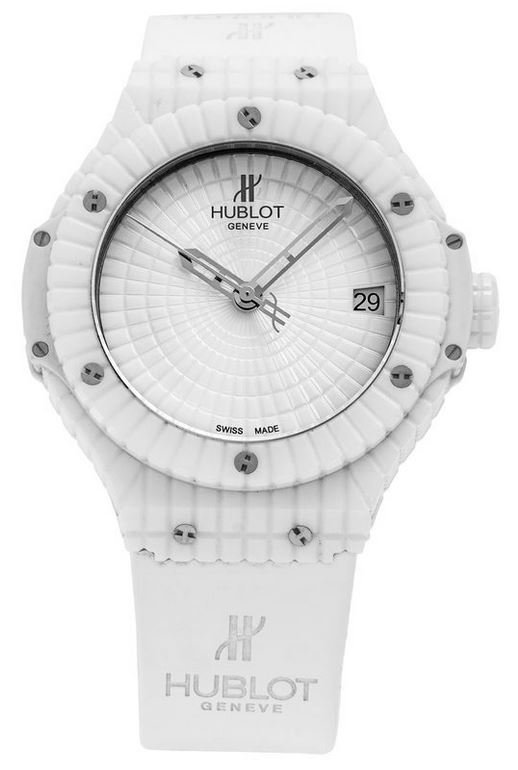 There ceramic is an increasingly common material in the watch industry, appreciated for its contemporary and elegant appearance. Ceramic watch cases are made from zirconium and aluminum oxide, two materials that are extremely resistant to scratches, heat and corrosion.
In addition, the ceramic does not tarnish over time, thus guaranteeing a new and impeccable appearance for a long time.
The different ceramic colors
Ceramic can be tinted in a variety of colors, resulting in watch cases with original and unique designs. Among the most popular colors are the blackTHE whiteTHE gray or even the blue. The finishes can also vary, going from a matte and satin finish to a shiny and polished finish.
Bronze: nostalgia and authenticity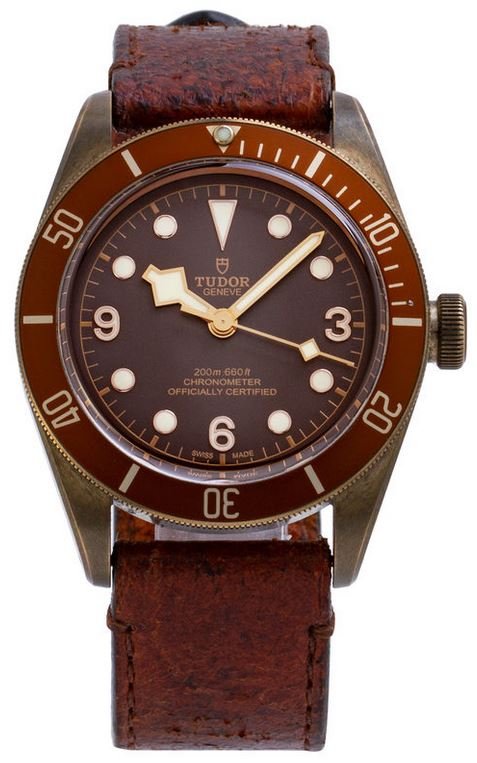 Finally, the bronze is a material that has come back to the forefront of the watchmaking scene in recent years. Appreciated for its old and authentic appearance, it gives watches a touch of nostalgia and a very trendy vintage look.
Bronze also has the advantage of acquiring a patina over time, thus ensuring a unique and personalized rendering for each watch.
The different bronze alloys
There are several types of bronze alloys, each with its own characteristics. Some are composed mainly of copper and tin, while others also contain zinc, lead or aluminum.
These elements influence the color and corrosion resistance of bronze, thus making it possible to create watch cases with various and varied properties.
Choosing the right material for your watch
To choose the ideal material for your watch case, it is essential to consider your requirements in terms of durability, aesthetics and comfort. Here are some key points to consider:
The budget : stainless steel is generally more affordable than other materials, while ceramic and titanium are often associated with high-end watches.
The weight : if you want a watch that is light and comfortable to wear, opt for a titanium or ceramic case.
Appearance : each material offers different finishes and colors, allowing you to customize the look of your watch to suit your tastes.
Resistance : if you are looking for a sturdy and durable watch, choose 316L stainless steel, titanium or ceramic cases.
In summary, the choice of material for the case of your watch will mainly depend on your personal preferences and your budget. Whether stainless steel, titanium, ceramic or bronze, each material has its own advantages and characteristics, guaranteeing a unique experience for each watch wearer.