¿Are open dials a specialty of Vacheron Constantin?
The company has a long history in this type of cover, known as openface. The first Vacheron Constantin watch with a partially openwork dial dating back to 1918 was a pocket watch with an astronomical calendar that, at the time, was completely innovative in terms of design. It was not until almost a century later that manufacturing once again focused its attention on this sphere concept with the Reference 47247 presented in 2002, on the eve of the millennium, for the 247th anniversary of the house. This limited edition of 247 pieces available in a 37mm platinum case features a retrograde date, a day subdial at 6 o'clock and an open dial that allows viewing of the admiring retrograde date mechanism. It marks this same open spirit that has become the hallmark of Vacheron Constantin.
How was the integration of these open spheres perpetuated then?
In 2019, the perpetual calendar Traditional Twin Beat was part of this dynamic, playing between the tensions of contemporary style and the power of tradition. He clearly marked a milestone. Two years later, in 2021, a new interpretation was born: the Traditional Calendario Completo Openface. This elegant reference, presented in a 41 mm case in white or rose gold with an openwork sapphire on the dial, opened up new creative possibilities by combining watchmaking tradition and heritage with contemporary design.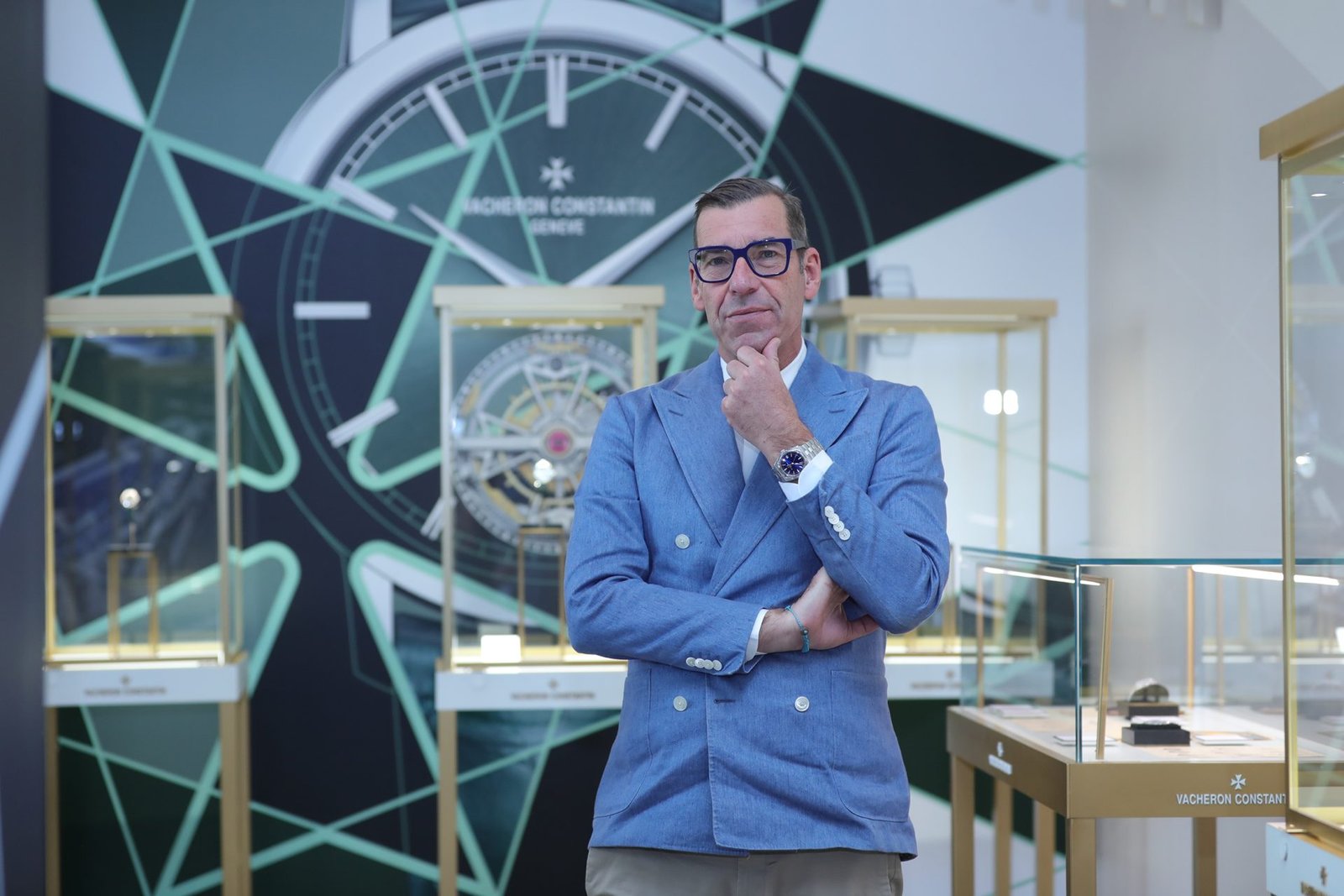 Could it be said that the new Vacheron Constantin Traditionnelle Tourbillon Retrograde Date Openface skeleton watch is a worthy heir to the aforementioned models?
That's definitely it. This new reference continues to write the history of watches with openwork dials at Vacheron Constantin. And he does it with great style, with a tourbillon, a retrograde date and absolutely remarkable component finishes. The idea here is to push the limits of technical complexity and horological beauty by making them visible, all in a classic rose gold case. The opportunity to admire the contemporary design of the Caliber 2162 R31 is truly spectacular. This new interpretation incorporates a mix of contemporary design and watchmaking heritage, it is clearly a strong signature of the maison.