During the First World War, 800 officers and 2840 men served the AFC which became the Royal Australian Air Force (RAAF) on March 31, 1921. A total of 9870 of its members died in action to defend the values ​​of freedom in Europe during the Second World War.
Today, the RAAF sees every day between 500 and 700 of its personnel take off for coalition, peacekeeping, humanitarian or disaster relief operations.
To find a watch attesting to the bravery of these women and men, you had to go back to the time of your grandparents until now, because it was the fine watchmaking houses Jaeger-LeCoultre and IWC that the RAAF called on. for the last time 70 years ago.
Today's aviation enthusiasts and collectors have the chance to once again get their hands on models created exclusively for the RAAF in celebration of its centenary in March 2021. It's the Australian brand Swiss-inspired bausele which was selected to bring them to life and immortalize 100 years of military aviation, bravery and hope for a better future.
Airfield and Aviator watches are available for pre-sale until December 15, 2020 only.
They will be produced in a limited edition of 500 copies and it is possible to reserve your heart number by specifying it when ordering.
Finally, each watch is accompanied by a piece taken from an aircraft piloted by the RAAF:
Bausele Airfield Watch
The famous Caribou Transport Aircraft (DHC-4) #A4-208
Bausele Aviator Watch
The very first F/A-18A Hornet A21-1 designed and flown.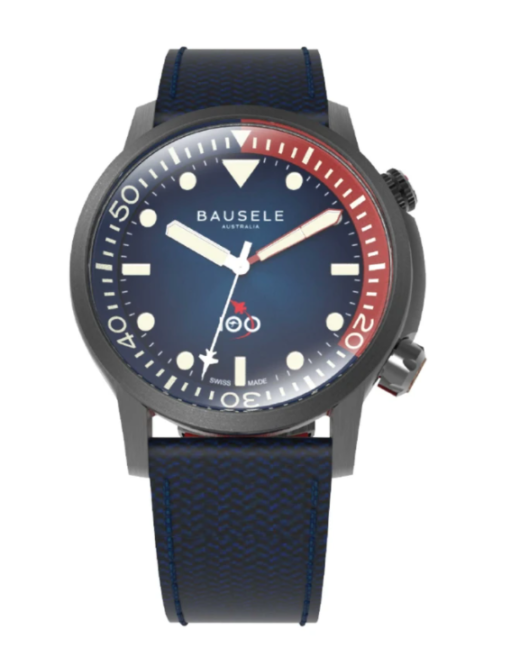 Don't wait 3 generations before going down in history. Seize this unique opportunity to own a unique piece of Australian aviation history that you will be proud to pass on to future generations. Pre-orders close on December 15.