The part of our brain that responds to strong emotions and the injection of sensations produced by watching and driving a Gran Turismo car is taken into account by those who devised and created the Audi RS e-Tron quattro. Beyond having a very long name, it is one of those sports sedans that look fast and exciting. Even when they are parked and silent – ​​well, being electric, it is almost always silent.
There seem to be good reasons to support that perception. While electrification is already here, arriving at the highest echelons of almost all brands in their best-selling high-end models, SUVs, CUVs, it is refreshing to see that a high-performance sports sedan is among Audi's priorities.
The Audi RS e-Tron quattro, in addition to its silhouette (sculpted in the wind tunnel), covers a long wheelbase and track width. This gives it a unique visual presence, in addition to the dynamic and livability benefits. The aerodynamic coefficient is incredible.
Only 0.24, with active elements that make it super efficient by directing the airflow where and when it is needed. For example, when the brakes require cooling, they are assisted by the energy regeneration system, a system that gives them a longer useful life and improves the effective range of the batteries.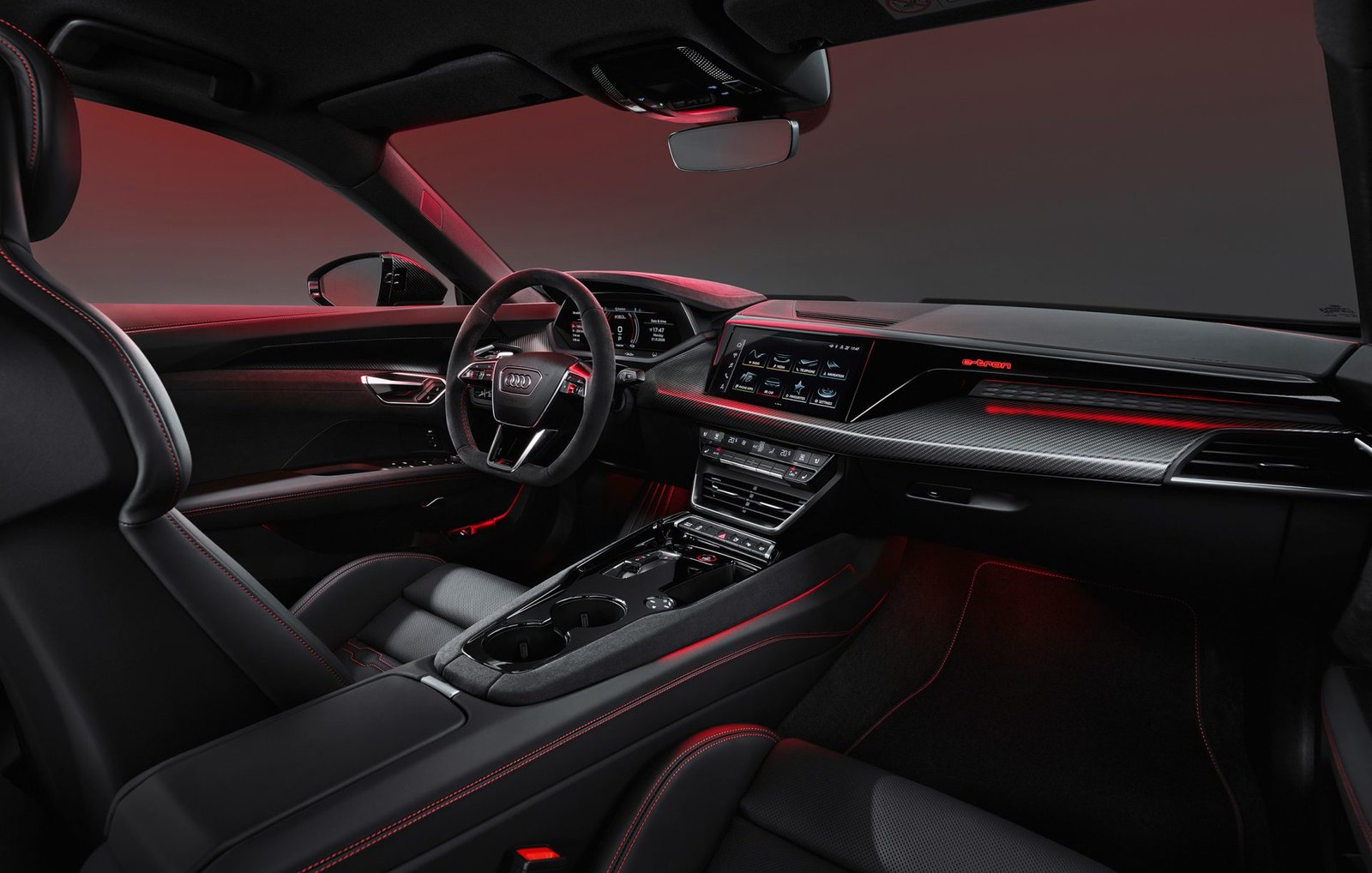 The roof is glass, but can optionally be replaced by a panel made of very light carbon fiber and an option if you can't stand having the sun on your head all day. The underside of the car is completely faired. This is to make the rear air flow cleaner. From there it exits through a functional diffuser that assists in the grip and aerodynamics of the car.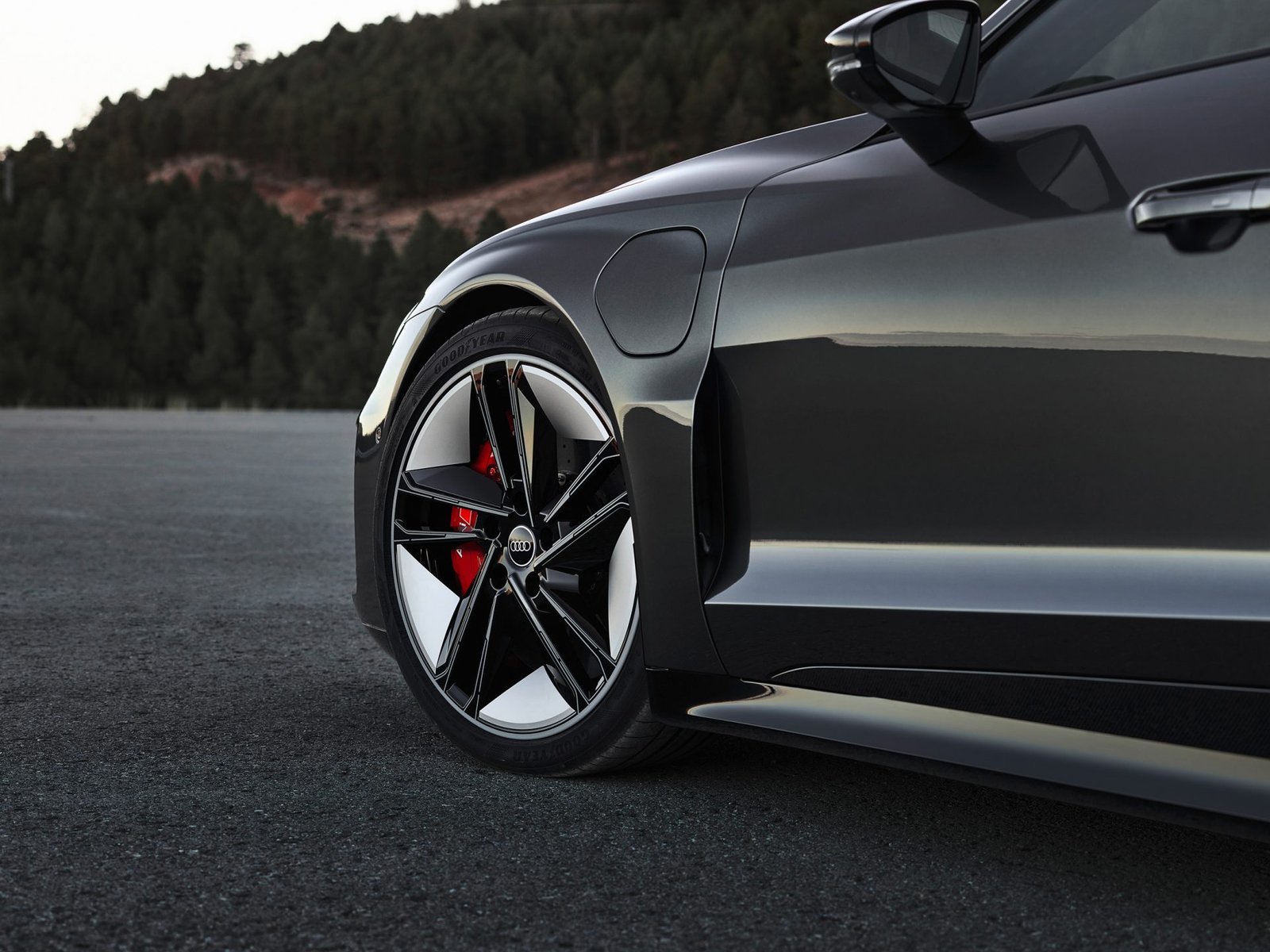 The front lights can be adaptive laser type as an option. These are a technical marvel, which adopt the concept of the Tucker '48 and the 1955 Citroën DS, but with a lot of high technology. For example: The suspension specifically designed for this car is adaptive and computer controlled. In addition to the low center of gravity, it is a delight to drive this Audi, whether in comfortable mode or with some haste.
Sophisticated audio system
Inside, the RS version has a sophisticated Bang & Olufsen audio system. The rear luggage area is reduced slightly to 305 liters, but there is additional space up front.
The power delivered by the two electric motors of the RS version reaches 598 horsepower. For brief periods it can reach 646 under intense acceleration and driving all four wheels.
5 minute recharge for 100 km
The maximum range is 488 km thanks to the 800 V delivered by its battery made up of 396 elements and which can be recharged at a maximum of 270 kW with special chargers. In just 5 minutes it can recharge energy for 100 km of travel. By the way, speaking of silence, it is broken when the e-Tron Sport Sound is activated to warn pedestrians that it is approaching. Additionally, inside it provides feedback to the driver.
All information about the car and its charging is monitored through the smartphone. This through the free myAudi app. Of course, first you have to have the car; which – let's be honest – seems more and more.