The ANOMALY Evolution was one of CODE41's biggest recent successes, with several million euros in turnover during the previous limited series. It's back with a new version that should delight fans of Swiss watchmaking!
The new ANOMALY Evolution
Embedding a Swiss movement, the Anomaly Evolution seduces with its design that is both technical and sporty and a very affordable price, compared to the more luxurious models of the Lausanne brand (NB24, X41…).
At first glance, we recognize that it is an Anomaly. We find this sporty/technical look that we liked so much on the previous ANOMALY models. We see very clearly the relationship between the Anomaly-01 and 02 and this new model but clearly, the new Evolution is more powerful, more accomplished than the first ANOMALYs. The play on transparency, on the materials, the small touches of orange are very successful.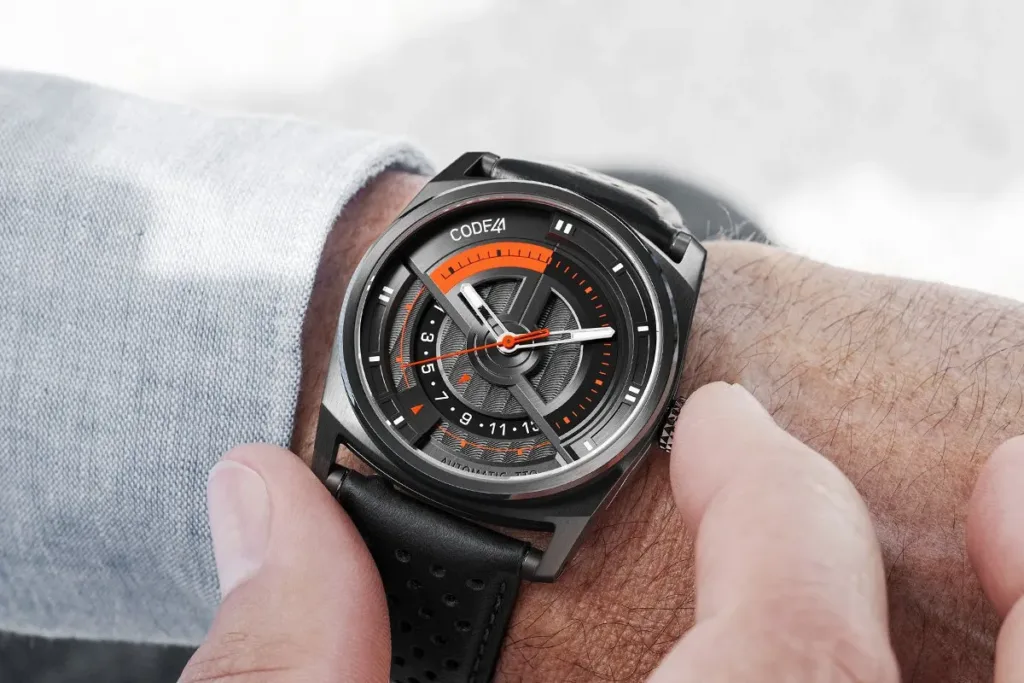 A new anthracite and orange version has been selected and officially completes the collection! The entire CODE41 community voted to define this new, highly impactful model.
Some specificities of the ANOMALY Evolution
The movement is 100% Swiss, it's a movement Sellita SW200-1 elaborate which is renowned for its accuracy and reliability. This "elaborate" version has an adjustment on 3 positions (compared to 2 for the standard SW200-1) and an Incabloc shock absorber as well as an even better precision.
The 41.5mm case (nice thickness) and 316L stainless steel (high quality)
The bottom is transparent and in sapphire to be able to admire the mechanism
Water resistance 10 ATM (about 100m)
A wide variety of colors and customization possible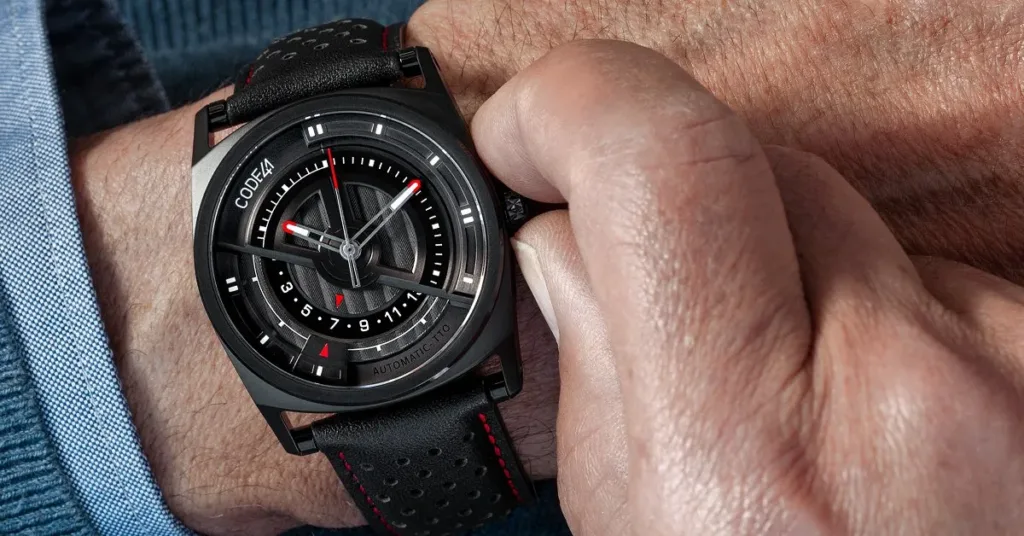 As was the case with the last limited editions of CODE41, you have the possibility of choosing your colors and certain materials, which allows you to personalize your watch and choose the model that best suits your tastes.
This also allows you to have a range of colors from one collection to another.
Great elegance
As you can see on the different photos taken, we are on very well balanced models, both sober and impactful, technical and sporty. It is the modern design of the watches of Claudio d'Amore, the brand's founder, that has made CODE41 one of the greatest modern success stories in Swiss watchmaking.
Pre-orders have just started.
We are a few hours late but pre-orders have just started on the CODE41 website.
Prices start at 1348€ and the 250 models available should very quickly find takers, as with each launch of a new ANOMALY. Good luck to everyone !