It's time to get out your crystal ball! Building on the success since March 26, the release date of the MoonSwatch, the Swatch group is starting to make our mouths water about a new MoonSwatch which will be announced no later than this Tuesday, March 7 at 7 p.m. Her name ? Mission to Moonshine Gold. The rest will have to be guesses. On your marks, get set, bet!
The 12e Omega x Swatch MoonSwatch
Since March 26, eleven different MoonSwatch models have seen the light of day, each representing a planet or star: the sun, the moon, the Earth, Jupiter, Saturn, Venus, Mars, Mercury, Pluto, Neptune and Uranus.
The Swatch watch group has been sharing information on social networks since yesterday about a twelfth MoonSwatch which responds to the name of Mission to Moonshine Gold.
What we know about this MoonSwatch
While the design of this new MoonSwatch is not (yet) known, its trade name is reminiscent of the one already used by Omega in 2022. The brand then unveiled the Moonshine Gold Speedmaster to us on the occasion of Omega Days, a special edition of the Speedmaster in 18 carat gold.
This isn't the first time a Speedmaster has used this metal either; this was already the case for example on the Speedmaster Apollo 11 Anniversary Limited Edition. On the other hand, we doubt that this precious metal will be used by a new MoonSwatch but you never know.
The difficulty of the Swatch group will be to use the name Moonshine Gold while two MoonSwatches use colors that approach it: Mission to Jupiter with a case that approximates the color gold and Mission to the Sunall yellow.
Answer: tomorrow at 7 p.m., date of the official announcement of this new model.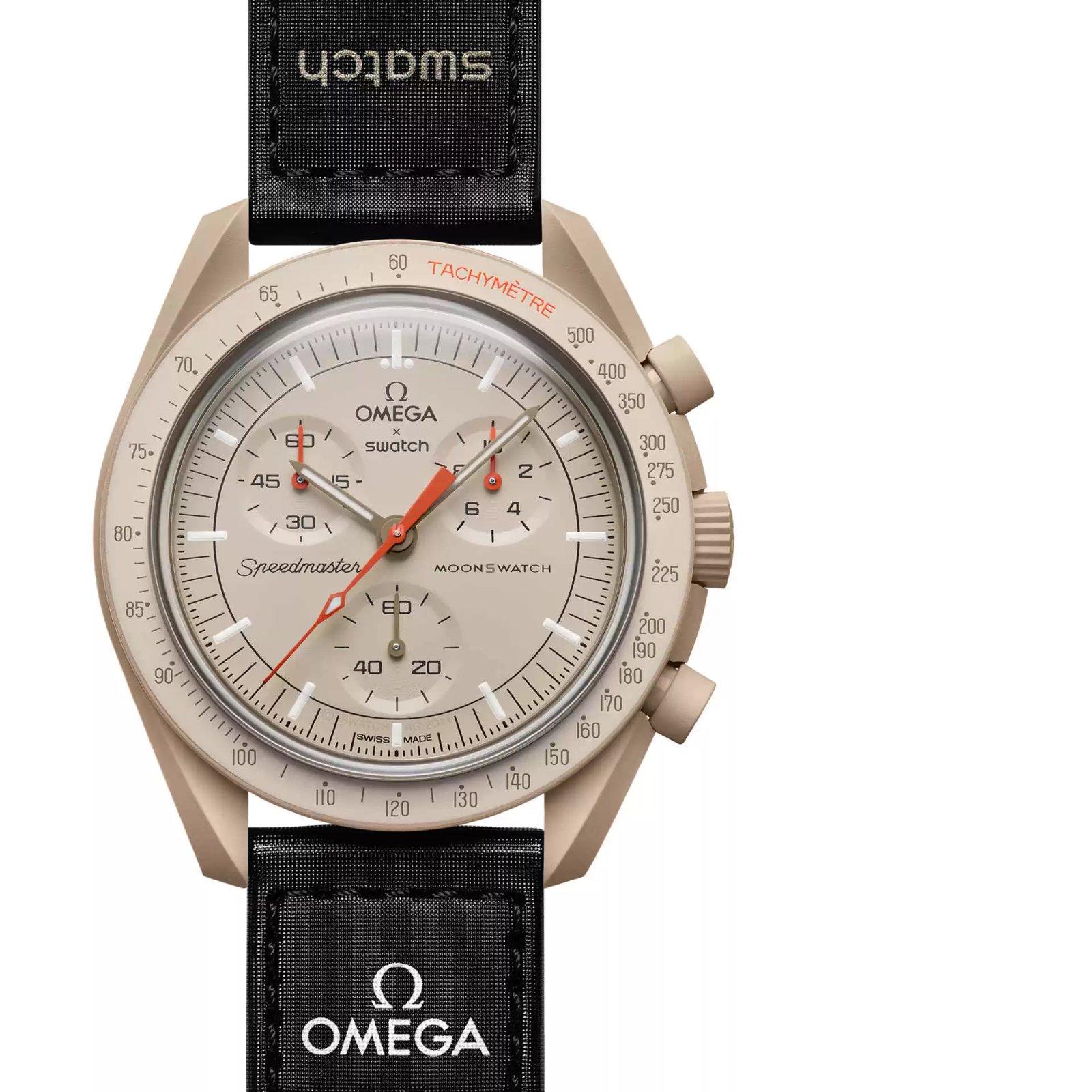 (Mission to Jupiter / Mission to the Sun)
Feature image source: Hodinkee