Watches are indispensable accessories in our daily life, not only to check the time, but also to reflect our style and personality. The choice of a watch is not limited to its mechanism or its design, but also to the type of buckle that composes it.
To help you better understand and appreciate the different options available, here is a handy guide to watch buckles.
The different types of loops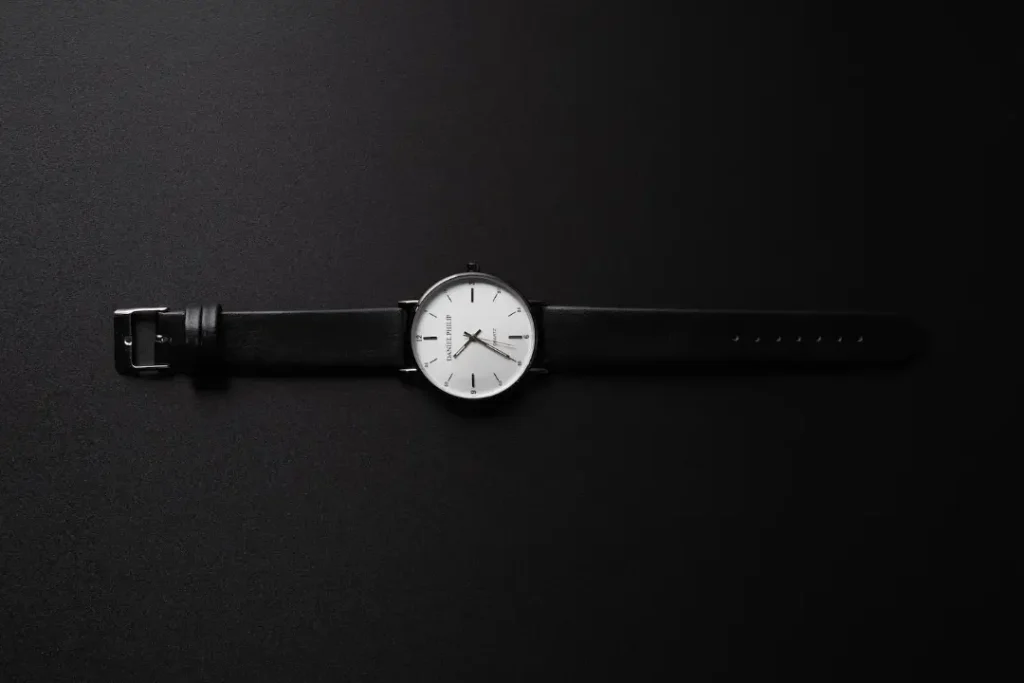 There are several types of watch buckles suitable for different styles and preferences. Here are some of the most commonly used:
Pin buckle: This is the most common and simplest type of closure. The buckle is made up of a small metal barb which slides into the holes in the strap to fit the wrist.
Folding clasp: This locking system provides better security and better comfort of use. It consists of two articulated parts which fold back on themselves and are clipped to each other.
Butterfly buckle: Also called a double folding clasp, it looks like a folding clasp, but with a more elaborate mechanism. Ideal for luxury watches, it offers a precise and secure fit and great durability.
Clasp Buckle: This buckle is used primarily on metal bracelets and consists of two parts that snap together for a quick and easy adjustment.
How to Choose the Right Buckle Size
To ensure a perfect fit and optimal comfort, it is essential to consider the size of the buckle when choosing your watch. Buckle size usually matches the width of the strap where it attaches to the watch. Here are some tips to help you find the perfect size:
Measure the width of your wrist with a soft measuring tape or string and add about 1-2 centimeters to determine the total length of the bracelet.
Take into account the thickness of the bracelet: the thicker it is, the more the buckle will have to be widened to allow a correct adjustment.
If you are between two sizes, always choose the larger size to prevent the bracelet from being too tight.
Trick :
Do not hesitate to consult the watch manufacturer or a specialist for recommendations on the size of the buckle suitable for your needs.
Materials used for watch buckles
Choosing the material for your watch buckle will depend on your preference and budget. Here are some common materials used for buckles:
Stainless steel : It is the most common material for watch buckles due to its corrosion resistance, durability and aesthetic appeal. It is suitable for all occasions and styles.
Brass: This metal is characterized by its softness and malleability. It is often used for vintage or classic watch buckles and brings a touch of elegance to your accessory.
Titanium: Known for its lightness and scratch resistance, titanium is an ideal choice for people with nickel allergies or looking for a high-end buckle.
Gold : Gold earrings are synonymous with luxury and prestige. They are perfect for big brand watches and reflect a refined and elegant style.
How to maintain your watch buckle
To ensure a long life for your watch and its buckle, it is important to clean them regularly and to protect them against bumps and scratches. Here are some tips for properly maintaining your curl:
Clean the buckle with a soft damp cloth to remove dust, dirt and traces of perspiration.
Use a toothpick or soft-bristled toothbrush to remove debris stuck in the buckle grooves.
Avoid wearing your watch during intense sporting activities or during manual work which could damage the buckle and the bracelet.
Store your watch in a suitable case or support when you are not wearing it to prevent it from getting scratched or damaged.
By following these tips and choosing your watch buckle carefully, you'll be able to take full advantage of your accessory while showcasing your personal style. So do not hesitate any longer and explore the different options available to find the loop that will perfectly meet your expectations and your needs.