Founded in 1960, the luxury watch brand Grand Seiko has managed over the decades to make a real name for itself on the watchmaking scene mainly occupied by Swiss watch brands… Since its inception, the designers and engineers of the Japanese brand have had only one goal, that of making Grand Seiko a reflection of the "ideal" watch, with standards of precision, durability and beauty that will make it the best of the world.
Simplicity, purity, practicality, legibility, precision and durability are the key words that define Grand Seiko watches. It is thanks to these elements that Grand Seiko watches have succeeded in hoisting the Japanese brand into the hearts of lovers of fine watchmaking! Discreet aesthetics, ultra-precise mechanics, we invite you to discover some of the most beautiful Grand Seiko watches.
Grand Seiko SBGD202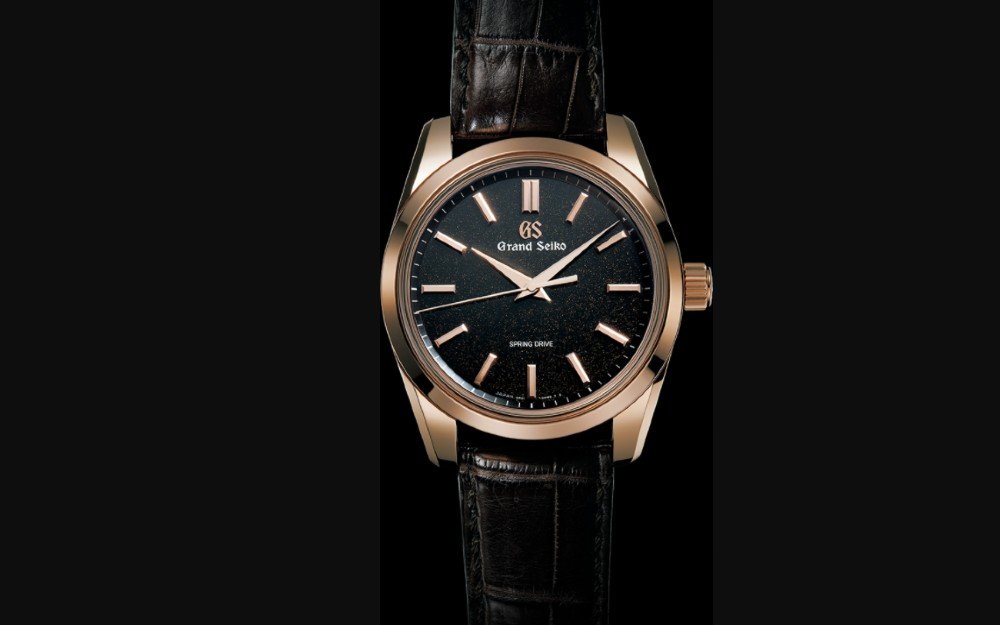 Presented in 2017, the Grand Seiko SBGD202 is a model that perfectly represents the Grand Seiko style, an elegant watch with a sleek design. This Spring Drive features an intense black dial, sprinkled with a shower of golden drops like the star-studded winter night sky. Price: €52,800.
Grand Seiko SBGA407
The Grand Seiko SBGA407, which sports a classic case just like the first GS, features a superb "snowflake" dial that first appeared in 2005, a dial with an irregular texture just like the snow having been subjected to intense cold where one can discover a power reserve indicator at 8 o'clock and a date window at 3 o'clock. Price: 5,900 euros.
Grand Seiko SBGJ231
The Grand Seiko SBGJ231 is a watch from the Grand Seiko Heritage collection with a high density titanium case and bracelet for a watch that is 30% lighter than stainless steel. A GMT watch with 24 hour hand for the dual time display function. Price: €7,400.
Grand Seiko SBGC238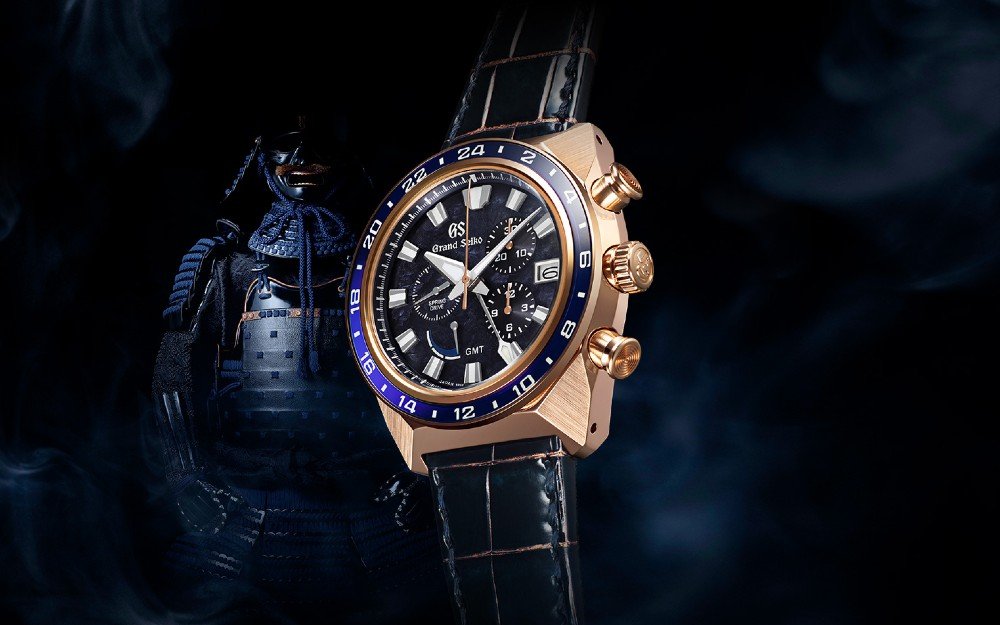 Celebrating Grand Seiko's 60th anniversary in 2020, the Grand Seiko SBGC238 watch is inspired by traditional Japanese armor worn by samurai. A limited-edition 100-piece rose gold GMT chronograph model that honors the lion, symbol of Grand Seiko's inner strength. Price: €45,600.
Grand Seiko SLGA001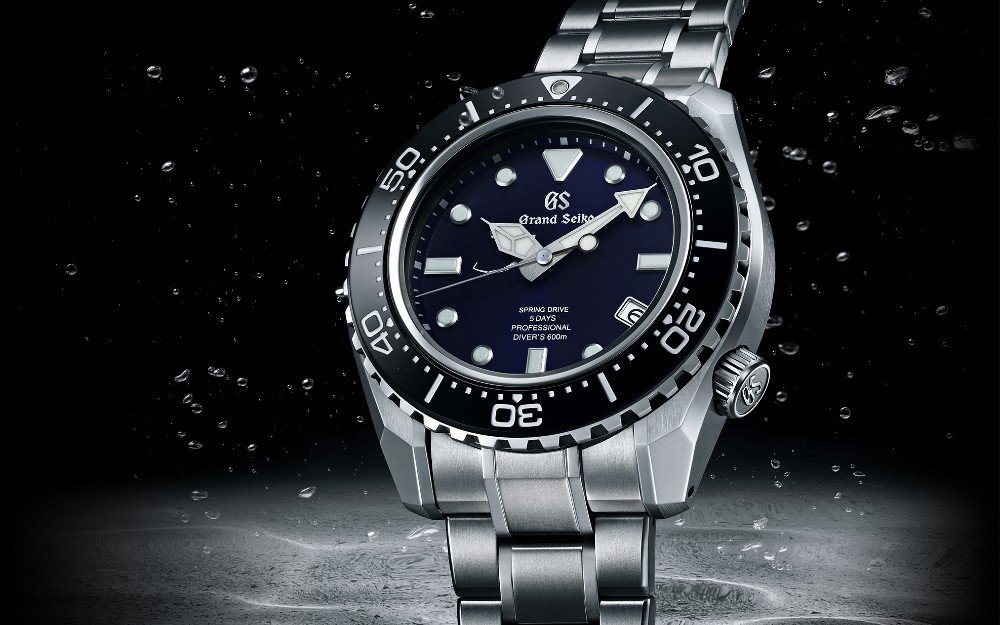 Also celebrating 60 years of the Japanese luxury watch brand, the Grand Seiko SLGA001 is a professional diver's watch with a crown positioned at 4 o'clock.. Limited to 700 pieces, this 600 meter waterproof watch is priced at 11,500 euros.
Grand Seiko STGK002
The Grand Seiko STGK002 is a 50-piece limited rose gold women's watch, an automatic watch presented in 2018 and celebrating the 20th anniversary of the caliber 9S. Silver snow dial set with a circle of diamonds and bezel set with 37 diamonds set, the STGK002 offers a beautiful vision of Grand Seiko elegance for ladies. Price: 32,000 euros.
Grand Seiko SBGY002
The Grand Seiko SBGY002 is a classic 18k yellow gold, automatic Spring Drive watch with 3 day power reserve from the Elegance collection. With its "snowflake" dial, the SBGY002 highlights Grand Seiko's signature purity and sobriety. Price: 27,000 euros.
Grand Seiko STGK013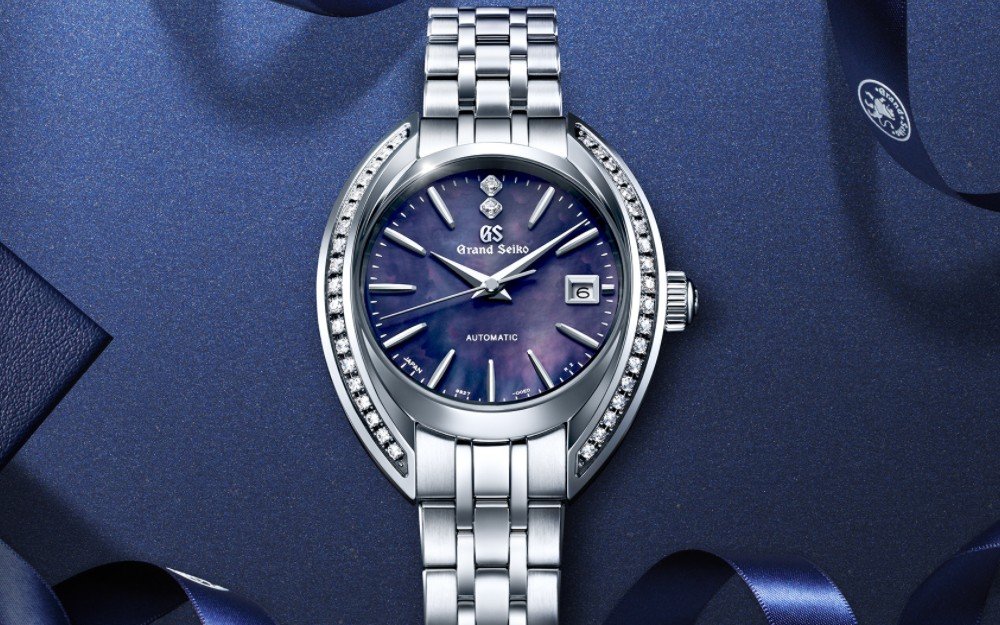 The Grand Seiko STGK013 is a women's watch with a mother-of-pearl dial with diamonds. A model equipped with an automatic hand-wound mechanism offering a power reserve of 50 hours. Price: €11,300.
Grand Seiko SBGC229
The Grand Seiko SBGC229 "NISSAN GT-R 50th Anniversary" is a chronograph limited to 200 pieces paying homage to the Skyline 2000 GT-R, THE Nissan racing car. A sporty watch with a sleek design that immerses us in the world of motor racing. Price: €21,600.
Grand Seiko SBGV245
The Grand Seiko SBGV245 watch is a sporty yet elegant model from the Japanese brand., a sleek quartz watch with date window at 3 o'clock and nylon strap. Price: 500 euros.
Grand Seiko SBGK002
In early 2019, Grand Seiko presents this SBGK002 model in 18-carat pink gold as part of its Elegance collection.. A refined watch with small seconds at 9 o'clock and power reserve indicator at 3 o'clock on an Urushi lacquer dial offering a three-dimensional visual effect. A watch limited to 150 pieces worldwide and displayed at a price of 31,400 euros.
Grand Seiko SBGJ229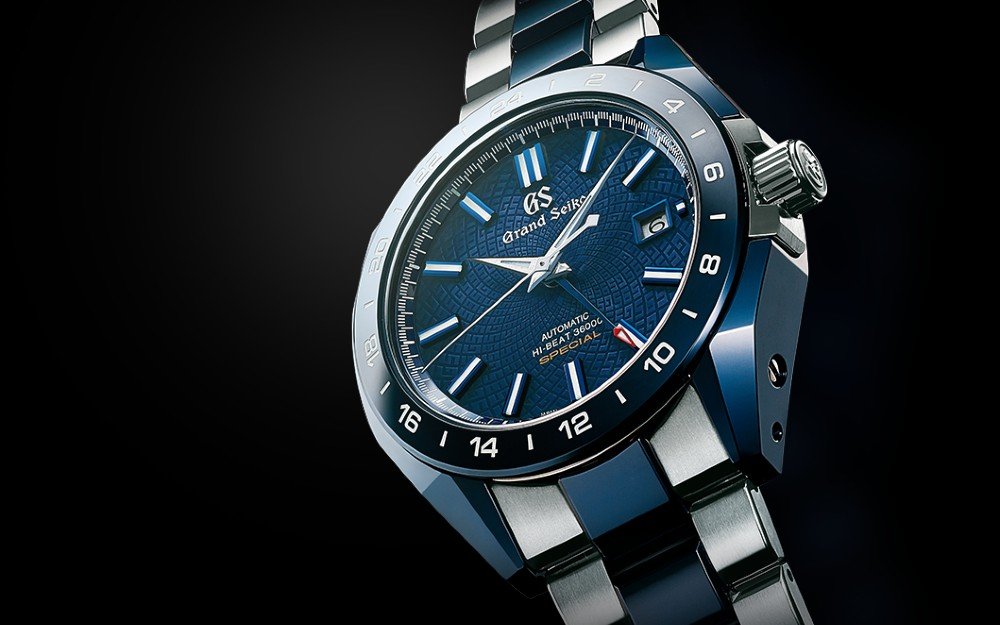 This Grand Seiko SBGJ229 is a titanium and ceramic GMT sports watch produced in only 350 piecesa watch with an intense blue dial featuring the famous Grand Seiko "GS" motif… Price: 15,000 euros.
Grand Seiko SBGD205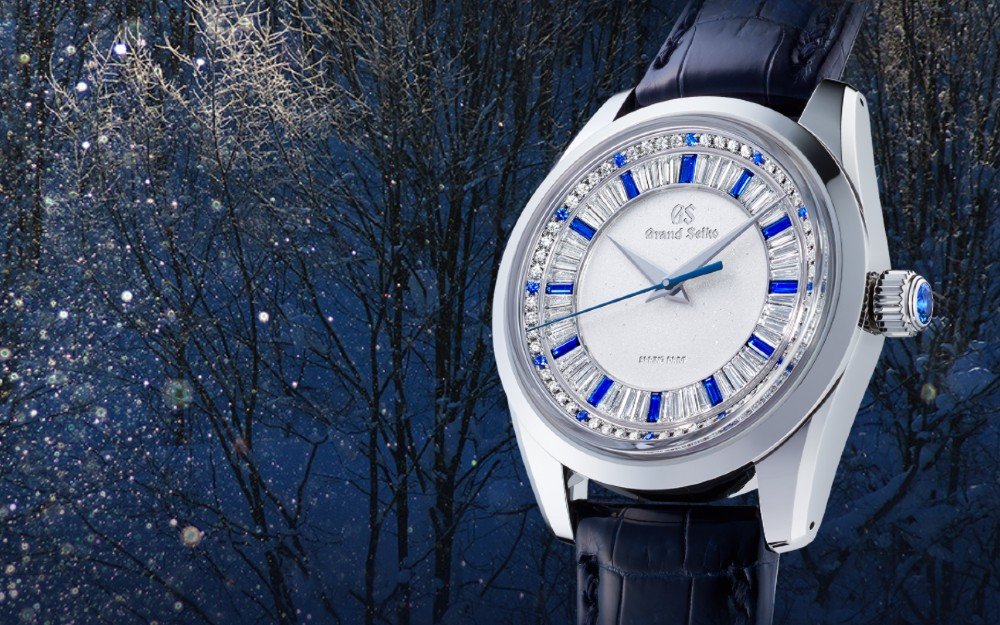 Limited to just 10 pieces, the Grand Seiko SBGD205 watch is a piece of jewelery, a hand-wound mechanical watch offering a 192-hour power reserve with a platinum case, baguette diamonds and blue sapphires. Price, nearly 150,000 euros.
Grand Seiko SBGW047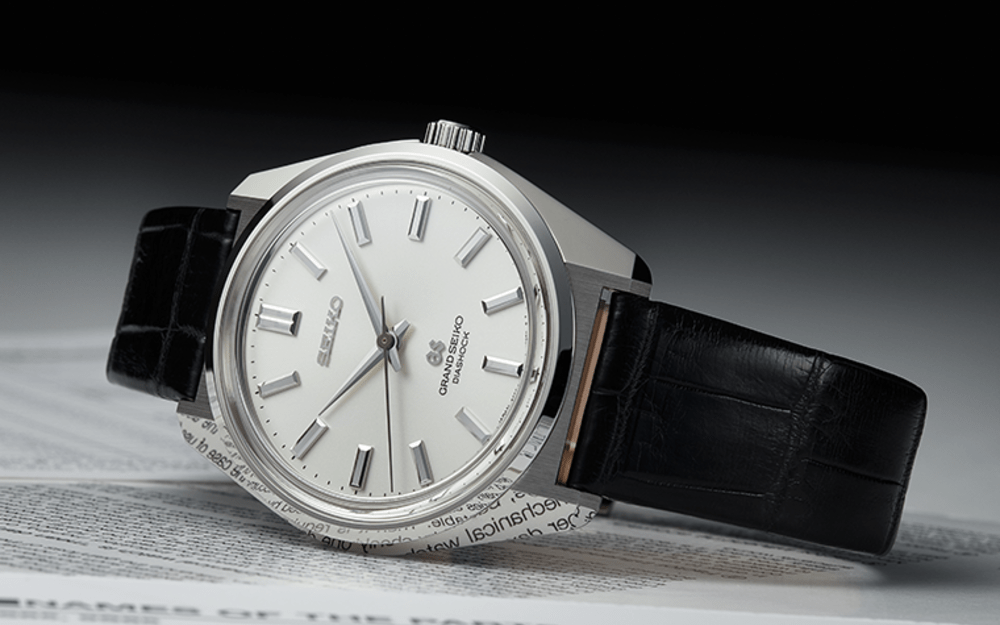 The Grand Seiko SBGW047 (700 pieces) is a replica steel watch of the 44GS presented by Seiko in 1967. A watch that could be described as simple, very sober, but which showcases the Japanese aesthetic with clean lines, case sides that tilt inwards to allow the watch to adjust at wrist. Price: 5700 euros.
Frequently Asked Questions Grand Seiko
When was Grand Seiko born?
The luxury watch brand Seiko was born in 1960 in Japan, it was then a collection made by the Seiko brand. It was in 2017 that Grand Seiko became a completely independent brand.
What concept is behind Grand Seiko?
Offering both quartz watches and automatic watches, the Seiko brand has given itself the mission of creating the best watch in the world, a mission guided by rigor and the quest for Japanese perfection which undoubtedly has nothing to do with envy the Swiss rigor.
What is the price of a Grand Seiko watch?
The price of Grand Seiko watches varies between 2,000 and nearly 150,000 euros.