To begin, let's take a look at the producer of Chrono Diamond watches, this is the group Chronos Manufactures. Chronos Manufactures is a Swiss group, which would tend to reassure us, even if it is located in the city of Zug ("Zug" in Swiss German) which is the tax haven of Switzerland where many financial companies are based .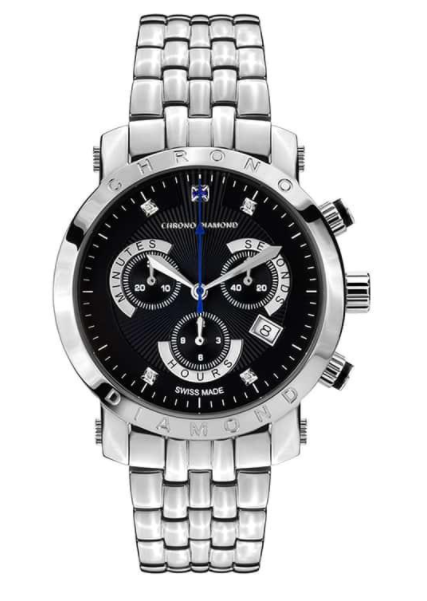 This group distributes many watch brands: Chrono Diamond but also André Belfort, Hindenberg, Mathieu Legrand, Mathis Montabon and Richtenburg.
Most watchmaking enthusiasts have never heard of these brands and yet dozens of people write to us every month to find out more, and often people without any watchmaking knowledge, but having a little doubt…
How to explain this phenomenon ? By the brand's strange promotional policy.
Chrono Diamond: the kings of promotion
If it is quite normal for a brand to practice promotions to sell old collections, it is impossible for a brand practicing serious prices to offer more than 30% promotions without quickly going bankrupt.
So how to explain the mind-blowing promotions people see on Chrono Diamond watches: 83% off on an "online jewelry store": 261€ instead of 1650€ !
Such a promotion not only on a single model that would sell poorly and that the brand would like to destock … but on more than ten Chrono Diamond models!
When you go to the Chrono Diamond brand site to check the prices, another surprise: impossible to acquire Chrono Diamond watches directly on the brand's site… strange that a watch brand refuses to offer its models directly in 2020…
What is a Chrono Diamond really worth? Our opinion.
When we dissect a Chrono Diamond watchwhat do we find:
a Nesta leather strap,
a basic steel case
a mineral glass
a basic quartz movement
5 ATM water resistance
and one diamond … yes but 0.01 carat (ordinary zircon)
Swiss Made manufacturing
In the end, nothing that we believe could not justify a value of €1,390! You will find on the market productions that we consider equivalent between 50 and 150€…
Connoisseurs know this, but people without watchmaking knowledge wanting to offer a watch to their wife or husband are attracted by this watch set with diamonds at 229€ instead of 1390€… and in the end buy a watch for 229€ that we don't even deserve this price.
Is it legal? Yes it is perfectly legal.
Imagine that MBA wants to launch a low-end watch with a cost price of €10. If we decide to sell it at a price of 1000€, that would be our right. Obviously it will not sell at this price, but we could then offer it at 100€ with 90% reduction on these famous "online jewelry". Some customers without watchmaking knowledge will then be delighted to acquire a watch for €100 that was worth €10… they will even think they have made a deal!
A few alternatives.
You are looking to make a nice gift in the 200€, we advise you:
FOR MEN :
– a quality brand like Seiko, with the very beautiful Seiko SSB313P1
– a mid-range brand like the Orient RA-AG0005L10B
FOR WOMEN:
– a famous French like the LIP Dauphine 671292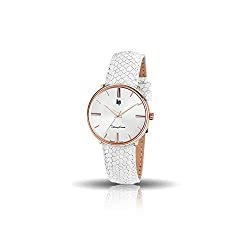 – a more classic model like the Seiko SXGN56P1
These are quality watches with serious brands.
Chrono Diamond: what strengths?
And since a paper has to be fair, we nevertheless salute the quality of Chrono Diamond's designs and of course… their great sense of marketing!
There Chrono Diamond Furia and the Chrono Diamond Nestor are pretty and could be part of our recommendations if they stopped pretending to be 1300€ models and taking people without much watchmaking knowledge for idiots with promotional practices that are certainly legal but definitely inglorious.
Ready to buy discounted Swiss Made watches?
DM us on Twitter to be enjoy the deal!!